"مبروك عليك" هي أغنية من فيلم مغامرات ويني الدبدوب
الكلمات
مبروك عليك
ألفين مبروك
عرفنا ازاي ممكن نطلعوك

تم ترام ترام ترام ترام
الوقت جه وشوفنا ازاي رفع صاحبنا
ومادام خلاص صغر المقاس ممكن نطلعه
هنشده بكل قوة، واحنا بنغني غنوة
في شدة واحدة يادوب هنفتح باب أرنوب
اتحتح
اتزحزح
ركز معانا اتلحلح
ده صام نهاره وليله، قام خس كذا كيلو

هي !
هو !
هي !
هو !
هي هي هي هي هييييييييي !
Hurray for you
Hurray for me
Hurray, Hurray
The Pooh will soon be free

Dum da dum pa rum pa rum pa rum
Now the time has come for proving what the diet did for Pooh
And since we pledged he'd be unwedged that's what we're going to do
He'll be pulled and he'll be tugged and eventually unplugged
We'll have a tug-of-war to open Rabbit's door

Think heave-ish
Think ho-ish
And out the Pooh will go-ish
For mind over matter has made the Pooh un-fatter

Heave!
Ho!
Heave!
Ho!
Heave Heave Heave Heave Heeeeeeeeeave!
الجزء الأول
Mind Over Matter
Will make the Pooh un-fatter
It's a fine thing to go feasting,
But feasting doesn't pay
For you have feasted and increased
In a most obesely way
From food you must refrain, or a wedged bear you'll remain
Though it will be a strain, for a bear of little brain
Think shrinkage, Think thinnage
Don't think of honey and spinach
Mind over matter
Will make the Pooh un-fatter

الجزء الثاني
After many days of fasting,
All hopes were high for Pooh
Then lightning flashed, and thunder crashed
The rain fell from the blue
They knew if Pooh got wet, their plan would be upset
He'd swell up like a sponge and down their hopes would plunge
So, they mopped him, un-sopped him
They put a roof on topped him
But the splash and the splatter
Was making Pooh Bear fatter
Despite their good intentions
Pooh doubled his dimensions!

الجزء الثالث
When the sun came out, the sky cleared up
And the bear of little thinkage
Began to dry and by and by
Showed a high amount of shrinkage
معلومات إضافية
ظهرت هذه الأغنية في النسخة الأولى من الفيلم القصير ويني الدبدوب وشجرة العسل بنسخة أطول ومقاطع غنائية أكثر تُعرض خلال الجزء الثاني من القصة. ولكن في الفيلم، تم استخدام الإعادة الأخيرة فقط للأغنية.
v - e - d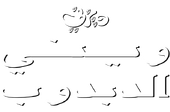 الحلقات
Welcome to Pooh Corner
"You Need a Friend" • "Doing What I Do Best" • "The Pooh Scouts" • "Brighten Your Corner" • "Safety First" • "Rabbit Learns to Share" • "The Great Outdoors" • "Surprise, Surprise" • "Piglet Pride" • "Roo's Great Adventure" • "Eeyore Talks to Himself" • "Snow Falls on Pooh Corner" • "Hello, Hello There" • "Practice Makes Perfect" • "The Old Swimming Hole" • "Pooh Makes a Trade" • "A Bicycle Built for Five" • "My Echo and I" • "Pooh Learns to Remember" • "Wishing" • "Don't Quit" • "Holiday for Pooh Bear" • "Pooh Builds a Bee House" • "Piglet Lends a Helping Hand" • "Pooh Borrows Trouble" • "Clouds" • "The Fastest Rabbit in the Wood" • "When I Was Younger" • "Eeyore Joins the Band" • "Eeyore's Costume Party" • "A Swing for Eeyore" • "Do it Now" • "Carrots, Carrots, and More Carrots" • "Hi Neighbor" • "Spaghetti, Spaghetti, Spaghetti" • "Rabbit's Cousin" • The Great Kite Race" • "Fine Feathered Friend" • "Piglet's Slumber Party" • "Piglet Learns to Swing" • "Handyman Tigger" • "Pooh Corner Singing Society" • "Pooh Cares for a Carrot" • "Tigger Finds a Hobby" • "Almost Perfect Picnic" • "The Iceboat Cometh" • "It Must Be Summer" • "Song of Eeyore" • "Tale of a Tail" • "Pooh Goes Boom"

مغامرات ويني الدبدوب الجديدة
الموسم الأول: "Pooh Oughta Be in Pictures" • "حمار لمدة يوم/Friend, In Deed" • "بيتنا السعيد/بالالين" • "لاقيها وحافظ عليها" • "فجلة الملك" • "Cleanliness is Next to Impossible" • "The Great Honey Pot Robbery" • "Stripes/Monkey See, Monkey Do Better" • "Babysitter Blues" • "How Much is That Rabbit in the Window" • "Gone with the Wind/Nothing But the Tooth" • "Paw and Order" • "Honey for a Bunny/Trap as Trap Can" • "The Masked Offender/Things That Go Piglet in the Night" • "Luck Amok/Magic Earmuffs" • "The Wishing Bear" • "King of the Beasties/The Rats Who Came to Dinner" • "My Hero/Owl Feathers" • "A Very, Very Large Animal/Fish Out of Water" • "Lights Out/Tigger's Shoes" • "The "New" Eeyore/Tigger, Private Ear" • "Party Poohper/The Old Switcheroo"
الموسم الثاني: "Me and My Shadow/To Catch a Hiccup" • "Rabbit Marks the Spot/Good-bye, Mr. Pooh" • "Bubble Trouble/Ground Piglet Day" • "All's Well That Ends Wishing Well" • "Un-Valentine's Day" • "No Rabbit's a Fortress/The Monster Frankenpooh" • "Where, Oh Where Has My Piglet Gone?/Up, Up and Awry" • "Eeyore's Tail Tale/Three Little Piglets" • "Prize Piglet/Fast Friends" • "Pooh Moon/Caws and Effect"
الموسم الثالث: "Oh, Bottle/Owl in the Family" • "Sham Pooh/Rock-a-Bye Pooh Bear" • "What's the Score, Pooh?/Tigger's Houseguest" • "Rabbit Takes a Holiday/Eeyi Eeyi Eeyore" • "Pooh Skies" • "To Bee or Not to Bee/April Pooh" • "A Knight to Remember" • "Tigger is the Mother of Invention/The Bug Stops Here" • "Easy Come, Easy Gopher/Invasion of the Pooh Snatcher" • "Tigger Got Your Tongue/A Bird in the Hand"
الموسم الرابع: "Sorry, Wrong Slusher" • "Grown But Not Forgotten" • "A Pooh Day Afternoon" • "The Good, the Bad, and the Tigger" • "Home is Where the Home is" • "Shovel, Shovel, Toil and Trouble/The Wise Have It" • "Cloud, Cloud Go Away/To Dream the Impossible Scheme" • "Piglet's Poohetry/Owl's Well That Ends Well"
حلقات خاصة: "ويني الدبدوب وعيد الميلاد" • "ويني الهالو ويني" • "A Winnie the Pooh Thanksgiving" • "Winnie the Pooh: A Valentine for You" • "ويني الدبدوب: سنة حلوة يا ويني"

كتاب ويني الدبدوب
الموسم الأول: "Best Wishes, Winnie the Pooh/Double Time" • "Are You Me?/Rabbit's Happy Birthday Party" • "Circumference Equals Pirate 'Arrr' Squared/Pooh's to Do" • "Pigletry/Dinosnores" • "I Could Have Laughed All Night/X Spots the Mark" • "My Gloomy Valentine/Mr. Narrator" • "Vegetable of Contents/A Welcome to Beat the Band With" • "Owl's Book/The Autobiography of Tigger" • "You Can Lead Eeyore to Books/The Spice of Life" • "The Words Are Out/Brain Drain"
الموسم الثاني: "Please and Thank-You's/The Rumor Millstone" • "Over the Hill/Tigger's Replacement" • "The Wood Without Pooh/Friends of a Different Stripe" • "Mothers of Invention/Once Upon a Happy Ending" • "Piglet's Perfect Party/A Wood Divided" • "Bravehat/Scaredy Cat" • "Blue Ribbon Bunny/Under the Pig Top" • "The Book of Boo" • "Could it Be Magic?/Diary of a Mad Gardener" • "The Case of the Disappeared Donkey/The Littlest Dinosnore"
Community content is available under
CC-BY-SA
unless otherwise noted.