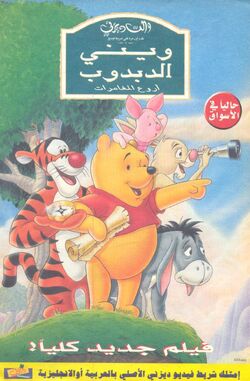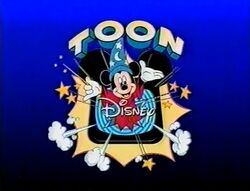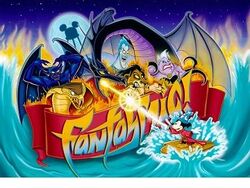 الأحداث
يناير - بداية عملية الإنتاج لفيلم الفسحة: الإجازة بدأت
January 26 - Ranch and Grove Holding Corporation is merged into the Walt Disney World Company.
إصدارات سينمائية
الأفلام
الأفلام القصيرة
التلفزيون
حدث في مدينة الملاهي
January 21 - The original Disneyland Parking Lot closes permanently to make way for the Disneyland Resort expansion, including Disney California Adventure, Downtown Disney and Disney's Grand Californian Hotel & Spa.
January 31 - The Magic Kingdom's Cinderella Castle, which was decorated to look like a cake for the 25th anniversary celebration, is returned to its normal look.
February 1 - ILLUMinations 98 opens in Epcot. The "25" is also dropped from the name.
February 14 - The Ghirardelli Soda Fountain & Chocolate Shop opens at Downtown Disney in Florida.
February 17 - Construction begins on the Rock `n Rollercoaster at the Disney-MGM Studios.
April 22 - Disney's Animal Kingdom opens at the Walt Disney World Resort.
May 1 - The Enchanted Tiki Room (Under New Management) opens at the Magic Kingdom.
May 22 - The "New" Tomorrowland opens at Disneyland with the following new attractions: American Space Experience, Astro Orbitor, Cosmic Waves, Honey, I Shrunk the Audience, and Rocket Rods. Older attractions remaining open after refurbishment: Autopia, Disneyland Monorail System, Space Mountain, Starcade, Star Tours and Submarine Voyage.
June 19 - Animazement: The Musical begins its run at Disneyland's Fantasyland Theatre.
July 3 - Innoventions opens at Disneyland.
September 8 - Disneyland's 38-year-old Submarine Voyage closes. It would reopen nearly nine years later as Finding Nemo Submarine Voyage.
August 17 - Captain EO closes at Disneyland Paris.
September 7 - Mr. Toad's Wild Ride closes at the Magic Kingdom.
October 10 - Journey Into Imagination closes at Epcot to be replaced by the Journey Into Your Imagination version feeaturing Eric Idle without Figment or Dreamfinder.
December 8 - Epcot's attraction that replaced World of Motion, Test Track begins soft openings
December 24 - On Sailing Ship Columbia at Disneyland, a cleat used to secure the ship to the dock tore loose, striking 33 year old Luan Phi Dawson and his wife in the head, as their two children and other horrified park visitors looked on. Dawson was declared brain dead two days later and died when his life support system was disconnected. A park employee was also injured. (See Incidents at Disney parks.)
قصص مصورة
إصدارات الفيديو المنزلي
أشرطة الفيديو
في الشرق الأوسط:
في الولايات المتحدة الأمريكية:
أفلام مباشرة لإصدارات الفيديو
في الشرق الأوسط:
في الولايات المتحدة الأمريكية:
ألعاب الفيديو
الموسيقى
January 27 - Winnie the Pooh: Friends Forever and Ariel's Favorites.
February 3 - Snow White and the Seven Dwarfs and Peter Pan
February 10 - Archive Collection Vol.1: Burl Ives: Chim Chim Cherie, Archive Collection Vol. 2: Hayley Mills: Let's Get Together, Archive Collection Vol. 3: Louis Prima with Gia Maione: Let's Fly With Mary Poppins, Archive Collection Vol. 4: Rex Allen: 16 Golden Hits, and Archive Collection Vol. 5: Cliff Edwards: Ukulele Ike Sings Again
المجلات
June - Disney Adventures publishes its 100th issue.
الأشخاص
المواليد
الوفيات
الظهور الأول للشخصيات
June 19 - Fa Mulan, Li Shang, Mushu, Shan Yu, Cri-Kee, Little Brother, Yao,Ling and Chien Po, Fa Zhou, Fa Li, Grandmother Fa, Chi-Fu, Hayabusa, General Li, The Emperor of China, Fa Family Ancestors, The Matchmaker
Community content is available under
CC-BY-SA
unless otherwise noted.