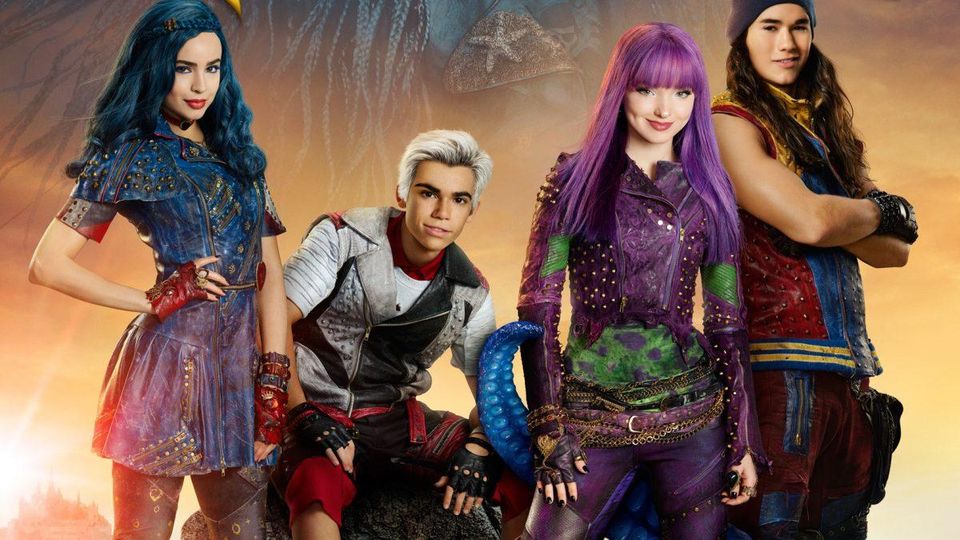 Carlos Oscar DeVille made appearances in Descendants, Descendants 2, and Descendants 3.
in the first book in the Descendants franchisee Carlos was nothing but a servant to his mother, the infamous Curella DeVille. Carlos was first poytrayed as a scrawny, scared computer geek. Who in the first movie was afraid of dogs after the lies his mother used to scare him.
Although Carlos isn't the strongest, he is really smart. He once tried to poke a whole in his island prison to receive better T.V
But Carlos timid nature and self conscious traits have affected his looks over time. He combed his hair back as seen in the second movie so he could appear less geek like. But turned out he has developed his own sense of confidence over time. While keeping his compassionate nature he got much stornger and skilled in combat. He was no longer hesitant to help out his friends in a fight.
And though it took some coaching fr his doggy best friend, Carlos got the courage to ask out Fairy Godmother's daughter Jane.
In the third movie, the final result of Carlos was a confident and innocent compassionate fellow. And although his childhood was tainted with his mother's reckless behavior, Carlos was able to join the side of good and become a hero to both Auradon and the Isle.