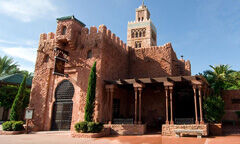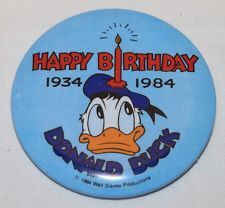 Theatrical releases
Feature films
Shorts
Events
After 30 years, the last Disney movie to use the Buena Vista logo is Tim Burton's Frankenweenie.
Donald Duck celebrates his 50th birthday.
November 24 - The Donald Duck balloon returns in his 12th and final appearence in the Macy's Thanksgiving Day Parade
Character debuts
Theme parks
Business
Michael Eisner is hired as the CEO of Walt Disney Productions. He had previously worked as the head of ABC and then of Paramount Pictures. He would eventually bring ABC under Disney's ownership. He is most often credited with the company's turnaround in the late 1980s and early 1990s and, ironically, its subsequent downfall in the late 1990s and early 2000s. He would leave the company in 2005.
This was the first year in Disney history where no feature films were released from the Disney studio, which could be because of the change in ownership.
December 5 - Walt Disney Television Animation is established as a subsidiary of Walt Disney Productions.
Television
Comics
Home video releases
VHS releases
January - Epcot: A Souvenir Program
February - Walt Disney Cartoon Classics: More of Disney's Best: 1932-1946, Sport Goofy's Vacation, Donald Duck's First 50 Years and Mickey's Crazy Careers
April
June
August - You and Me, Kid: Volume 1, Welcome to Pooh Corner: Volume 2, The Incredible Journey, and Five Mile Creek: Volumes 2-3''
September
October 30 - DTV: Golden Oldies, Pop & Rock and Rock, Rhythm & Blues
December 3
Laserdisc releases
? - DTV: Golden Oldies, Pop & Rock and Rock, Rhythm & Blues
Video games
Mickey Mouse 2 (Nintendo Game and Watch) (Panorama variety)
Mickey's Space Adventure (DOS, Apple Macintosh, Apple II, Commodore 64/VIC, TRS-80)
Onc' Picsou (possibly translates to Scrooge McDuck) (Tiger Electronics Handheld LCD)
Donald Duck's Playground (Commodore 64)
People
Births
Deaths
Artists joined
Community content is available under
CC-BY-SA
unless otherwise noted.