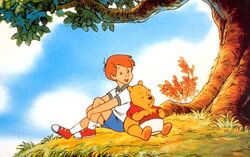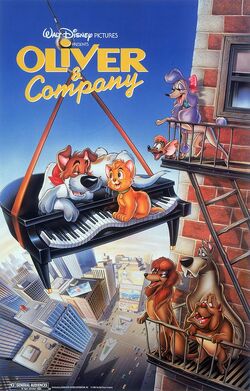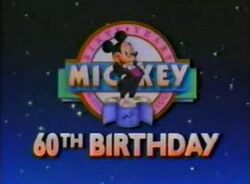 Theatrical releases
Feature films
Shorts
Events
Walt Disney Computer Software is founded as a video game division of The Walt Disney Company.
Cinderella is the first release to use the Sorcerer Mickey Walt Disney Classics logo.
Theme parks
Television
Books
Video games
Mickey Mouse: The Computer Game (Commodore 64, Amiga, Amstrad CPC, Atari ST, Sinclair ZX81/Spectrum)
Mickey & Minnie's Fun Time Print Kit (DOS)
Donald's Alphabet Chase (DOS, Amiga, Amstrad CPC, Apple II, Commodore 64, ZX Spectrum)
Donald the Hero (Commodore 64)
June - Who Framed Roger Rabbit (DOS, Commodore 64, Amiga)
September 22 - Donald Duck (Famicom) (Released in the US as Snoopy's Silly Sports Spectacular)
October - Mickey Mousecapade (NES)
Matterhorn Screamer (DOS, Apple II, Commodore 64)
The Jungle Book (Amiga, Atari ST, Amstrad CPC)
The Chase on Tom Sawyer's Island (Apple II, Commodore 64, DOS)
Home Video releases
VHS & Laserdisc releases
February 2
March 15 - Stakeout (Touchstone Home Video)
May 31

DuckTales: Daredevil Ducks, High Flying Hero and Fearless Fortune Hunter
Mickey and the Beanstalk
Mickey's Magical World
The Reluctant Dragon
Donald in Mathmagic Land

August 2 - Good Morning Vietnam (Touchstone Home Video)
November 15
December 20 - The Rescue
Character debuts
People
Births
Deaths
Community content is available under
CC-BY-SA
unless otherwise noted.