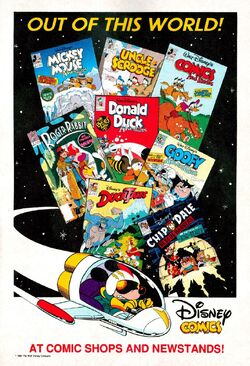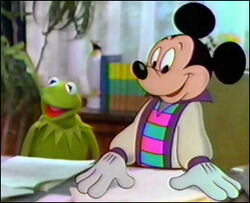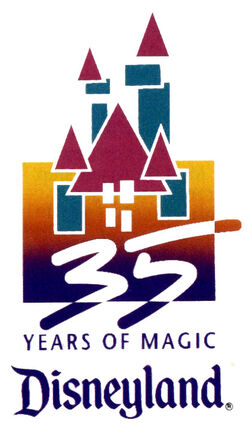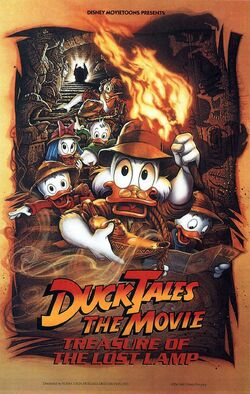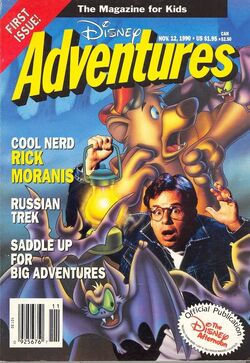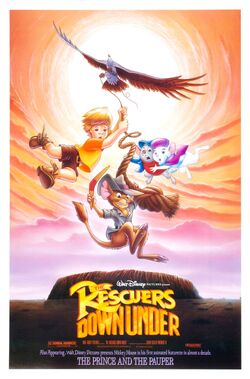 An overview of Disney-related events that occurred in 1990.
Theatrical releases
Feature films
Shorts
Theme parks
Albums
Television
Specials
Shows
Series finales
Comics
Magazines
Books
Cowboy Mickey
Scrooge McDuck and the Big Surprise
March 9 - Armstrong the Robot and Earthquack
September - Mickey's Young Readers Library series
December - The Prince and the Pauper (Little Golden Book)
Video games
June - Chip 'n Dale Rescue Rangers and Adventures in the Magic Kingdom for NES
November 20 - Castle of Illusion starring Mickey Mouse for Sega Master System
December 31 - DuckTales: The Quest for Gold for Amiga and Commodore 64
Mickey Mouse wa Shouboushi (Epoch Handheld LCD)
Mickey's 123: The Big Surprise Party (Amiga, DOS)
Mickey's ABC's: A Day at The Fair (Amiga, DOS)
Donald and Goofy (Epoch Handheld LCD)
Cinderella (Tiger Handheld LCD)
Snow White and the Seven Dwarfs (Tiger Handheld LCD)
Goofy (Tiger Handheld LCD)
Dick Tracy (NES, Game Boy)
Dick Tracy (Amiga, Atari ST, Commodore 64, DOS, Amstrad CPC, ZX Spectrum, Amstrad GX4000)
Disney Animation Studio (Amiga, DOS)
DuckTales (Tiger Handheld LCD)
Home video releases
VHS releases
Laserdisc releases
Events
January - Muppet Vision 3-D is filmed.
August 3 - Walt Disney Pictures introduces a variation of the original logo with a long version debuting in October, in front of the re-issue of Fantasia.
Character debuts
People
Births
Deaths