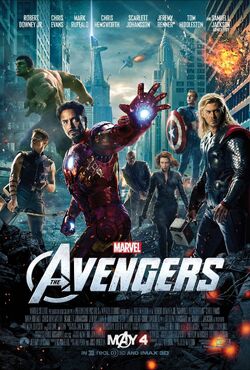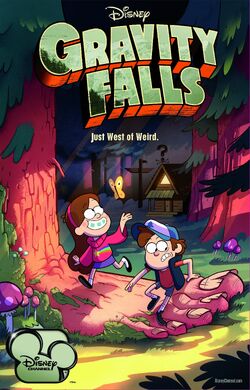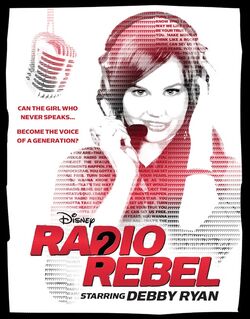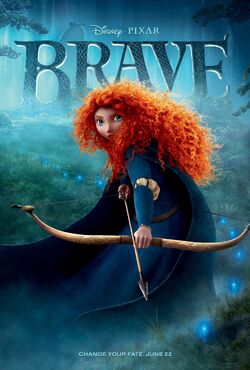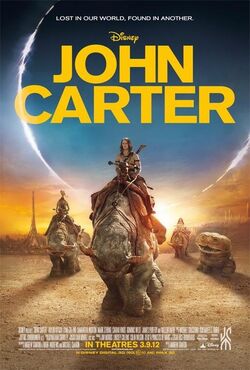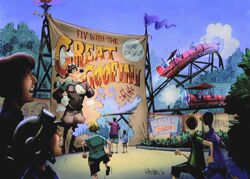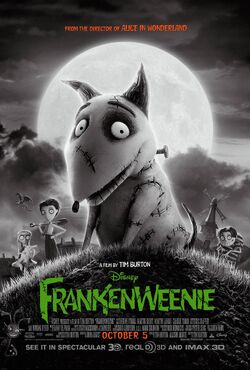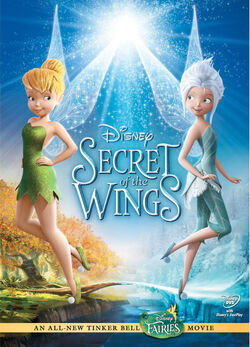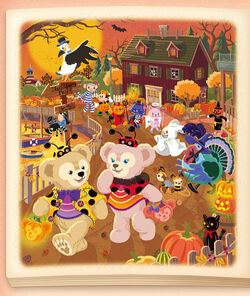 The following is an overview of Disney-related events that occurred in the year 2012.
Theatrical releases
Feature films
Shorts
Theme parks and resorts
Cruise ships
Television
Series finales
Albums
Comics
Reprint collections
Magazines
November - A winter-themed Phineas and Ferb magazine hit newsstands. The Disney Comic Zone Winter 2010 Special also does so later in the month.
Books
January 1 - Disney Book of Secrets: Cars 2 Top Secret Missions, Disney Book of Secrets: Minnie Mouse, Disney Book of Secrets: Winnie the Pooh
January 3 - Phineas and Ferb Skateboarding Adventures, Tinker Bell and the Lost Treasure Read-Along Storybook and CD, and Cars Toons: Moon Mater Read-Along Storybook and CD
January 10 - Phineas and Ferb: The Easter Eggs-travaganza, Toy Story: The Bunny Surprise, Disney/Pixar: Five Toy Tales, Disney Princess: Good Night, Princess!, Disney Princess: Happy Birthday, Princess!, Darkwing Duck Classics Vol. 1, The Invincible Iron Man, Mater and the Easter Buggy, Mater to the Rescue!, Mater's Amazin' Adventures, Mater's Birthday Surprise, Disney Fairies: Rosetta's Dress Mess, Toy Story: Toy Team, Toy Story: Where's Woody?, Cars 2: High Gear!, Darkwing Duck Classics Vol. 1, The Invincible Iron Man, and Winnie the Pooh: Sweet Dreams, Roo
January 17 - Phineas and Ferb: Journey to Mars, Disney Fairies: Tinker Bell the Perfect Fairy
January 18 - Learn to Draw Disney Mickey Mouse and His Friends
February 1 - Disney for Organ
February 2 - Club Penguin: Eye on the Island: The Town, the Underground, and the Plaza
February 6 - The Muppets: Lights, Camera, Action! Fan Book
February 7 - Pooh's Honey Trouble, John Carter: The Movie Novelization
February 14 - Phineas and Ferb: All Systems Go!, Fairies and the Quest for Never Land, Disney Fairies: Fawn and the Mysterious Trickster, Disney Fairies: Dulcie's Taste of Magic, Disney Fairies: Silvermist and the Ladybug Curse, Disney Fairies: Tink, North of Never Land, Disney Fairies: Iridessa, Lost at Sea, and Disney Fairies: Beck Beyond the Sea
March 1 - Learn to Draw Disney Villains
March 6 - Pooh's Secret Garden
March 13 - Chimpanzee Junior Novel, Chimpanzee: A Brand-New Family, Disney Princess: Ariel: The Shimmering Star Necklace, The Muppets Read-Along Storybook and CD, and Chimpanzee: Oscar And Freddie
March 20 - The Unofficial Guide: The Color Companion to Walt Disney World, The Kane Chronicles Survival Guide, and The Perfect Princess Tea Party Read-Along Storybook and CD
March 27 - Disney Fairies: Tinker Bell and Her Stories for a Rainy Day
April 1 - Mickey Mouse: The Magical Story, Pinocchio: The Magical Story, The Jungle Book: The Magical Story, The Lady and the Tramp: The Magical Story, and Bambi: The Magical Story
April 3 - Kingdom Keepers: Shell Game, The Avengers: Assemble!, The Muppets: Miss Piggy in the Spotlight, and The Muppets: Green and Bear It
April 10 - Disney Winnie the Pooh Honey to Share, Sleepy-Time Fun Read-Along Storybook and CD, and Tinker Bell and Her Stories for a Rainy Day
April 24 - Phineas and Ferb: Showdown at the Yo-Yo Corral, Disney It's A Small World: Guess Who!, Amazing Spider-Man: This is The Amazing Spider-Man, This is Iron Man, and Phineas and Ferb: Lost at Sea!
April 26 - Club Penguin: Puffle Rescue
May 1 - Learn to Draw Disney Villains, The Kane Chronicles: The Serpent's Shadow
May 15 - Brave novel, Phineas and Ferb: Ride the Voter-coaster!, A Gift for Pooh, Brave: One Perfect Day, Let It Shine: The Junior Novel, Brave: Big Bear, Little Bear , Brave: A Friend for Merida , Let It Shine Junior Novelization, Brave: Merida's Wish, Brave: A Mother's Love, Brave: A Royal Adventure, La Luna, Brave Read-Along Storybook and CD, and Tales of a Sixth-Grade Muppet: Clash of the Class Clowns
May 29 - Winnie the Pooh: Out of Bounce
May 30 - The Art of Brave
June - The Idea of Nature in Disney Animation: From Snow White to Wall-E
June 1 - Learn to Draw Disney/Pixar's Brave
June 5 - Mickey Mouse Clubhouse: Mickey and Donald Have a Farm, Becoming Spider-Man, and The Amazing Spider-Man Storybook Collection
June 12 - Disney It's A Small World: I Love School!
June 14 - Club Penguin: Activities, Ahoy!
June 15 - The Disneyland Encyclopedia: The Unofficial, Unauthorized, and Unprecedented History of Every Land, Attraction, Restaurant, Shop, and Major Event in the Original Magic Kingdom, and The Idea of Nature in Disney Animation: From Snow White to Wall-e
June 18 - DK Eyewitness Travel Guide: Walt Disney World Resort & Orlando and Disney Pixar Cars Character Encyclopedia
June 19 - Phineas and Ferb: The Missing Platypus, Phineas and Ferb: Perry Speaks!, and Phineas and Ferb: Thank You, Perry!
June 26 - Disney Trivia from the Vault: Secrets Revealed and Questions Answered and Tangled Ever After Read-Along Storybook and CD
July 1 - The Easy Disney Fake Book
July 2 - DK Eyewitness Travel Guide: Walt Disney World Resort & Orlando
July 3 - Shake It Up!: Center Stage and Shake It Up!: Bring It!
July 10 - Jake and the Never Land Pirates: Jake Hatches a Plan, Jake and the Never Land Pirates: The Croc Takes the Cake, Jake and the Neverland Pirates: Jake and the Spyglass, Jake and the Neverland Pirates: Follow That Sound!, Tron Uprising the Junior Novel, and Jake and the Neverland Pirates: Let's Get Jumping!
July 17 - Disney Bedtime Favorites, The Disney Princess Cookbook, Shake It Up!: The Junior Novel, and The Muppets: Kermit's Costume Caper
July 24 - Disney-Pixar 5-Minute Stories, Meet the Racers!, Disney Fairies: The Perfect Pumpkin Hunt, Disney Princess: I am a Princess, Toy Story: Buzz's Space Adventure/Sunnyside Boot Camp, Disney Fairies: The Perfect Pumpkin Hunt, Disney Princess: Cinderella's Dream Wedding/Tiana's Royal Wedding, Toy Story: Tricks, Treats, and Toys, Disney Princess: Kind and Caring, Toy Story: A Roaring Adventure, Cars: Travel Buddies!, Cinderella's Dream Wedding/Tiana's Royal Wedding 2-pack, Buzz's Space Adventure/Sunnyside Boot Camp 2-pack, Disney Princess: Magical Helpers, and Disney Princess: Jewels for a Princess
July 30 - Disney Pixar Cars: Character Encyclopedia
July 31 - Phineas and Ferb Spooktacular Joke Book, Cinderella: The Lost Tiara, Winnie the Pooh Storybook Collection, Shake It Up!: Bring It!, Finding Nemo Read-Along Storybook and CD, Monsters, Inc. Read-Along Storybook and CD, and Shake It Up!: Center Stage
August 2 - Eeyore's Birthday
August 7 - The Toy Story Films: An Animated Journey, Mater and the Little Tractors, Disney Faries: New Friends, Rapunzel's Wedding Day, Tinker Bell: Secret of the Wings Junior Novelization, Disney Fairies: The Secret of the Wings Read-Along Storybook and CD, Finding Nemo: Lucky Fin!, Minnie's Bow-Toons: Trouble Times Two, Mickey Mouse Clubhouse: Shop with Minnie, Jake and the Neverland Pirates: A Skipping Day, Welcome to Pixie Hollow, Cinderella Junior Novelization, Lady and the Tramp, Toy Story: Peekaboo Toys, Brave: Highland Heroes!, Brave: Oh, Brother!, Disney Fairies: A Perfect Match, and Meet the Fairies
August 14 - The Heroes of Olympus: The Demigod Diaries
August 16 - The EPIC OFFICIAL Guide to Club Penguin: Ultimate Edition
August 28 - Disney It's A Small World: Let's Count!
September 1 - Learn to Draw Disney: Enchanted Princesses and Learn to Draw Disney: Favorite Fairies
September 3 - Toy Story Toons: Small Fry Read-Along Storybook and CD and Disney Fairies: The Fairies Encyclopedia
September 11 - Toy Story: Christmas Toys, Disney*Pixar Cars: Mater Saves Christmas Storybook & CD, Santa Pups Junior Novel, Wonderful World of Dinosaurs, Wonderful World of Earth, Wonderful World of Nature, Wonderful World of Sharks, Wonderful World of Space, Wonderful World of Animals, Disney It's A Small World: Christmas Around the World, and Tales of a Sixth-Grade Muppet: The Good, the Bad and the Fuzzy
September 18 - Wreck-It Ralph Junior Novelization, Wreck-It Ralph Read-Along Storybook and CD, Wreck-It Ralph:: I'm Gonna Wreck It!, Wreck-It Ralph: Game On!, Wreck-It Ralph: One Sweet Race, The Muppets: Presto, Gonzo!, and The Muppets: The Doodle Book
September 25 - Cars Toons: Air Mater Read-Along Storybook and CD, Frankenweenie: A Visual Companion, and Phineas and Ferb: Off the Map
October 1 - Disney Princess: The Essential Guide
October 2 - Phineas and Ferb Read-Along Storybook and CD: Platypus Power!, Heroes of Olympus: Mark of Athena, The Kane Chronicles: The Red Pyramid Graphic Novel, and Snow White and the Seven Dwarfs: The Art and Creation of Walt Disney's Classic Animated Movie
October 9 - A Disney Sketchbook
October 15 - Disney Pixar Character Encyclopedia
October 16 - Phineas and Ferb: Attack of the Ferb Snatchers! and The Muppets: The Twelve Days of a Muppet Christmas (and a Chicken in a Pine Tree)
October 23 - Finding Nemo: Nemo's Day Off
October 30 - Sofia the First and Amazing Spider-Man: Story of Spider-Man
November 5 - The Disney Song Encyclopedia and Cinderella: the Royal Invitation
November 6 - Muppets: Before You Leap: A Frog's Eye View of Life's Greatest Lessons
November 13 - Disney Art Studio: Learn to Draw Your Favorite Disney Characters and Disney-Pixar Art Studio: Step by Step Book and Everything You Need to Get Started
November 20 - Spider-Man's Greatest Battles
November 21 - Club Penguin - PH's Great Puffle Search
December 1 - Disney's Most Notorious Film: Race, Convergence, and the Hidden Histories of Song of the South
December 4 - Belle: The Charming Gift
December 11 - Phineas and Ferb: Agent P's Guide to Fighting Evil and The Disney Middle Ages: A Fairy-Tale and Fantasy Past, Jake and the Neverland Pirates: The Pirate Games, and Doc McStuffins: A Knight in Sticky Armor
December 18 - Disney It's A Small World: I Love You!, Avengers's Greatest Battles, and Disney Princess: Forever After
December 26 - Monsters, Inc.: Boo on the Loose, Monsters, Inc., Monsters, Inc.: Watch Out for Monsters!, and Princess Hearts
December 31 - Diversity in Disney Films: Critical Essays on Race, Ethnicity, Gender, Sexuality and Disability
Video games
Home video releases
DVD and Blu-ray releases
DVD only releases
Events
Business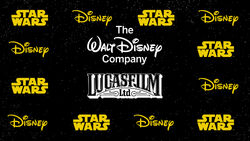 Character debuts
People
Births
Deaths
References