ABC Family Worldwide Inc. is a producer and distributor of family entertainment and information programming worldwide. The company is owned by the Walt Disney Company and was founded in 1990 by Pat Robertson as International Family Entertainment Inc.
ABC Family Worldwide's principal business is Freeform, a satellite delivered cable-television network. The company is located in Burbank, California.
History
1977: Robertson's CBN created CBN Cable.
1988: CBN Cable was renamed The CBN Family Channel.
1990: International Family Entertainment, Inc. (IFE) was formed by Pat Robertson. This acquired The CBN Family Channel from CBN, renaming it The Family Channel.
1992: IFE acquired the archives of TVS Entertainment plc (a former ITV franchise holder for the South of England) for $68.5 million, which included the MTM Enterprises library.
1996: News Corporation's Fox Children's Productions and Haim Saban's Saban Entertainment merged to form Fox Kids Worldwide, Inc. IFE's 61% share in The Family Channel UK was sold to Flextech given them full control of the channel. The deal also included The Maidstone Studios, but IFE held on to the TV archive.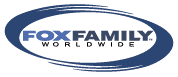 June 11, 1997: Fox Kids Worldwide, Inc. (FKW) acquired IFE for $1.9 billion. FKW was renamed Fox Family Worldwide, Inc.
1998: Television programming archives of IFE and MTM Productions were folded into 20th Century Fox Television.
August 15, 1998: The Family Channel was renamed Fox Family Channel, later shortened to simply Fox Family.
October 24, 2001: The Walt Disney Company acquired Fox Family Worldwide for US$5.3 billion ($2.9 billion cash plus $2.3 billion in debt assumption). The company was renamed ABC Family Worldwide, Inc. and the channel was renamed ABC Family. The buyout also included Saban Entertainment and it's subsidiaries, including Saban International N.V. and Saban International Paris, also the Fox Kids brand name, a 75.7% majority stake in Fox Kids Europe N.V., Fox Kids Latin America, programming archives of Fox Kids/Fox Children's Productions, and many others. The US Fox Kids Block was not included within the purchase and was later replaced with the 4Kids Entertainment-programmed FoxBox TV block (later renamed 4KidsTV in 2005).
2004-2005: Fox Kids Europe, Fox Kids Latin America and ABC Family Worldwide form a new global branding strategy, which would be titled Jetix. It would be used to replace the Fox Kids brand, as well as being used as a block on Toon Disney in the United States.
2012: ABCFW takes operational control of SoapNet towards the start of March and begins programming the network with the dissolution of the ABC Daytime division and the slow discontinuation of that network to launch Disney Junior.
2016: ABC Family was renamed Freeform.
2019: ABCFW would be reunited with most of its former Fox siblings when Disney acquired the bulk of 21st Century Fox's assets.
External links
Community content is available under
CC-BY-SA
unless otherwise noted.