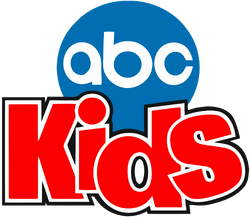 ABC Kids was a children's program block for ages 5-16 that aired on ABC between 2002 and 2011, replacing Disney's One Saturday Morning. The block's shows were mostly Disney Channel reruns and various Power Rangers series until Saban bought the rights back to the franchise and as well as moving the franchise to Nickelodeon. Aside from Power Rangers, the only other new program on the block was Fillmore!, which lasted two seasons from 2002 to 2003 (before the show moved on Toon Disney with the last five episodes in January 2004).
The block's final broadcast was on August 27, 2011. On September 3, 2011, it was replaced by Litton's Weekend Adventure, making it the first time the block was not controlled by ABC/Disney since 1995.
Programs
Schedule
Community content is available under
CC-BY-SA
unless otherwise noted.