"Ain't Miss Bahavian" is the second episode in season 1 of Cory in the House.
Summary
When Ambassador Paroom, the ambassador of Bahavia and Meena's father finds out that Meena has forgotten her backpack he brings it to school and finds out she has not been following traditional Bahavian ways.
Then when he catches her performing with Cory and Newt, he tells her she can never see and talk to them again.
Cory decides to show the ambassador how much he respects Bahavian culture, but he was given bad advice from Newt to show how to disrespect a Bahavian.
Meanwhile, Victor and Samantha try to get Sophie to eat other foods such as vegetables and not just french fries.
Cast
Lisa Arch as Samantha Samuels
Tera Hendrickson as Mrs. Paroom
Marcelo Tubert as Ambassador Paroom
v - e -

d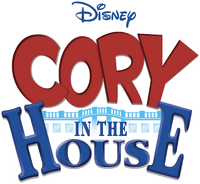 Episodes
Cory in the House
Season One: "The New Kid in Town" • "Ain't Miss Bahavian" • "Everybody Loves Meena" • "We Built This Kitty on Rock 'n' Roll" • "Don't Rock the Vote" • "Napper's Delight" • "Smells Like School Spirit" • "Just Desserts" • "Bahavian Idol" • "Beat the Press" • "Mall of Confusion" • "Get Smarter" • "And the Weenie Is..." • "No, No, Nanoosh" • "Air Force One Too Many" • "That's So in the House" • "Gone Wishin'" • "I Ain't Got Rhythm" • "The Kung Fu Kats Kid" • "A Rat by Any Other Name" • "Never the Dwayne Shall Meet"
Season Two: "The Presidential Seal" • "Through the Roof" • "Monster's Ball" • "Lip Service" • "Who Let the Dolls Out" • "We Don't Have Chemistry" • "Uninvited Pest" • "Making the Braid" • "Model Behavior" • "Sittin' Pretty" • "Macho Libre" • "Peace, Love, Misunderstanding" • "Mad Songs Pay So Much"