"All the Sprite Moves" is the sixty-fourth episode of the Disney Junior animated series, Sofia the First. It premiered on November 6, 2015, and is the tenth episode of the third season.
Plot
At Zumaria Castle, the Royal Family of Zumaria are getting ready to move to a new and larger castle. Vivian's parents are completely thrilled about the new castle since it has a swimmer's moat, a three carriage garage, a jousting court, and an enchanting garden. However, Vivian confides in Sofia that she does not want to move because it means she has to leave her music room, her favorite place in the world, behind. To cheer her up, Sofia invites Vivian to Enchancia Castle for dinner, which Vivian agrees to. Upon arriving, Sofia, Vivian, and Crackle look for Clover. They find him in the garden giving the Wee Sprites a ride on "The Clover Express". Crackle runs up to Clover and, as usual, smothers him with affection. Sofia introduces Vivian to the Sprites. She also tells her about the time she met them. This proves to be a mistake because, after Sofia leaves to go to dinner after being told it is ready, Vivian asks the Sprites to help her sabotage her family's move by making it seem like the new castle is haunted, which they agree to do.
The next day, Sofia, the pets, and the Royal Family of Zumaria arrive at the new castle. After everyone gets inside, Vivian sneaks the Sprites into the castle, where they begin causing trouble. Vivian pretends to take this as a sign that the castle is haunted but her parents insists there is nothing strange going on and they keep unpacking. Vivian tells the Sprites to do bigger stuff before leaving with Sofia to see her new room. Meanwhile, Crackle takes Clover to the garden where they meet a hedgehog named Herb who's the Grand Poohbah of the garden which he reveals is an enchanted garden. Clover eats a berry that Herb reveals is an Enchanted Liking Berry which makes you go gaga over the first living creature the eater sees. The Liking Berry's effects make Clover fall head over heels for Crackle to the point where he serenades her, which eventually starts to creep Crackle out. Sofia and Vivian arrives in Vivian's new room and Sofia states it's got stuff Vivian would love. Vivian admits that it is great but she still misses her old music room. Suddenly they hear a crash and go see what it is. Upon meeting up with her parents, Vivian insists that it must be the "ghosts" again. Sofia spots something in the clock and, while nobody is looking, uses her shrinking ability to get inside. Inside, she finds her Wee Sprite friends who tell her Vivian brought them into the castle to sabotage her family's move, to Sofia's horror. Back in the garden, a fed up Crackle asks Herb if there is a berry that will undo the effects of the Liking Berry and he tells her there is: A Blues Berry. But he can not remember where the Blues Berry bush is.
Meanwhile, Sofia gets out of the clock and returns to her normal size and confronts Vivian who admits that she brought the Sprites in to sabotage the move. Sofia tells her that letting the Sprites in was a big mistake because once you let Wee Sprites in, it is almost impossible to get them out. Sofia understands Vivian's feelings, as she felt the same way when she and her mother moved into their castle: For her, it was sad because when she moved she had to leave behind many of the things she loved such as her room, her house, and her friends. It was also scary because everything was new and different. But Sofia also points out that just because something is new doesn't mean it can not be great. Suddenly, Crackle arrives with a clingy Clover and asks her for help. Sofia and Vivian follow her to the garden. All the plants make Vivian like the garden and admit she likes her new room too. Meanwhile, Crackle finds the Blues Berries and uses them to return Clover to normal. Meanwhile, Vivian and Sofia meet up with Vivian's parents who are now convinced that the castle is haunted and want to move back to their old castle. Vivian admits that it is actually Wee Sprites but her parents are unmoved with King Marcus telling her having Wee Sprites in the castle is worse than having ghosts in it. Vivian asks the sprites to leave but they refuse. Sofia explains that to get Wee Sprites out she has to make them say they want to leave, which they never want to do. Crackle runs up to Sofia and tells her she got Clover back to normal which gives Sofia an idea. Vivian gives the sprites Liking Berries which make them fall for Sofia. Sofia asks them to leave the castle with her and the smitten sprites say they want to leave, which gets them out. Vivian tells her parents who are pleased and she apologizes for her actions. Her parents understand how she feels as they too had to leave behind the stuff they loved. Once in the garden, Sofia returns the sprites to normal with Blues Berries. The Royal Family of Zumaria arrive in the garden which Vivian declares her new favorite place in the whole world and everyone has a garden party to celebrate.
Cast
Song
Trivia
The three Wee Sprites from "The Littlest Princess" make their second appearance in this episode.
This is the first time Clover gets attracted to Crackle.
The name of Vivian's father is revealed to be King Marcus.
Vivian plays the mandolin chronologically for the third time in this series. She plays a tune referring to the song "All You Need".
Starting with this episode, Vivian has been given a new signature outfit.
Moral: Just because something's new doesn't mean it can't be great.
Goofs
When Vivian and Sofia were in the enchanted garden, Vivian said that her father told them the new castle had an enchanting garden (although it's really enchanted), but it was really her mother who said that.
Cultural references
The title of this episode echoes the phrase "all the right moves," which was the title of a 1983 film starring Tom Cruise and a 2009 song by OneRepublic.
International premieres
Screenshots
v - e - d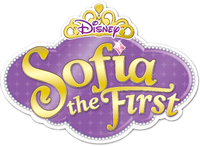 Characters
Princess Sofia • Queen Miranda • King Roland II • Prince James • Princess Amber • Princess Hildegard • Cedric the Sorcerer • Wormwood • Baileywick • Robin • Mia • Clover • Whatnaught • Goodwyn the Great • Winifred the Wise • Jade • Ruby Hanshaw • Princess Clio • Prince Zandar • Princess Jun • Prince Hugo • Minimus • Princess Vivian • Crackle • King Marcus and Queen Cecily • Trolls• Lucinda • Prince Jin • Magic Carpet • Jasper • Prince Khalid • Meg and Peg • Madam Ubetcha • Prince Desmond • Miss Nettle • Sir Gillium • Professor Popov • Helen Hanshaw • Oona • Queen Emmaline • Cora • Plank • Aunt Tilly • Wilbur the Wombeast • Sven • Emperor Quon • Empress Lin-Lin • Rex • Prince Axel • King Garrick • Electra • Vaughan and Vance • Marla • Sir Bartleby • Sir Maxwell • Sir Finnegan • Gwen • Chef Andre • Sofia the Worst • Lady Joy • Lord Gilbert • Wu-Chang • Jade Jaguar • Sir Dax • Boo • Princess Lani • Mamanu • Kamea and Halia • Praline • Freedo • Princess Zooey • Princess Astrid • Slickwell • Greylock the Grand • Princess Ivy • Dragons of Enchancia • Winter • Whiskers • Glacia the Ice Witch • Elliot, Amy, and Kurt • Tizzy • Master Erwin • Bryce Twigley • Button, Benngee, and Brody • Mossy • Carol of the Arrow • Jane • Princess Kari • Miss Elodie • Fluke • Slim • Shelly • Flip • Mantacorn • Onyx and Opal • Wendell Fidget • Mrs. Fidget • Saffron • Muck, Gunk, and Grime • Spruce • Ballerina • Mazzimo • Prince Roderick • Gavin • Kazeem • Sergeant Fizz • King Habib and Queen Farnaz • Chief Gnuckles • Flinch • Grotta • Elfonso • Elfred • Milo the Snake • King Henrik • Cordelia the Conjuror • Calista • Morgana • Crispy • Barley • Sassofras • Professor Zacharias Fleeber • Grand Mum • Gemina and Argus • Count Barnstorm • Sir Oliver • Sir Jaxon • Willawing • Kai • Princess Charlotte • Morris • Zinessa • King Philip and Queen Everly • Lily • Indigo • Marty and Maple • Mandy • Grimtrix • Wriggley, Pumpkin, and Chester • Skye • Piccolo • Baron Von Rocha • Professor Pecullian • Sea Monsters • Malachite and Fig • Omar • Prisma • Azurine • Orion • Vega • Chrysta • Sizzle • Cinder • Singe • Mare of the Mist • King Roland I • Roma • Giggling Goblin • Captain Quivers • Twitch • Vor • Nerissa


Elena of Avalor: Princess Elena • Princess Isabel • Francisco • Luisa • Shuriki • Alacazar • Zuzo • Mateo • Migs, Luna, and Skylar • Rafa • Chancellor Esteban • Armando • King Raul and Queen Lucia • Naomi Turner
Guest Characters: Flora, Fauna, and Merryweather • Cinderella • Jasmine • Magic Carpet • Belle • Ariel • Aurora • Snow White • Mulan • Rapunzel • Tiana • Merida • Olaf • Merlin • Archimedes