An Yu is a character who has made her debut appearance in the third season of PJ Masks. She is the protector and guardian of Mystery Mountain, and revealed to be the human form of the Dragon from "The Dragon Gong".
At some point in the past, she was trapped inside an ancient gong in her dragon form, forced to obey whoever possessed the gong's mallet. She was able to escape however when Night Ninja returned the gong to Mystery Mountain.
Background
Personality
An Yu is helpful towards the PJ Masks when they are in trouble. But at first, she was shown to be adamant, stubborn, rude, and reluctant to accept any help from them and trying to keep them away from Mystery Mountain by defeating Night Ninja alone, as shown in "Meet An Yu", in which she refuses any help in getting rid of Night Ninja and his Ninjalinos from Mystery Mountain. Despite this, after the team helps her out in defeating the villains, she thanks them for helping her.
Physical appearance
An Yu has tan skin, red eyes, and black hair that is tied into two hair buns. Her outfit consists of a red and yellow helmet with a dragon head symbol attached to the front, red gloves that expose her fingers, a red dress with yellow trim decorated around it and a yellow armor covering, red leggings, and red boots.
Abilities
An Yu has a magic flute in which she plays it to interact with the objects around her, such as rocks or vines. It also gives her the ability of flight and transportation.
Trivia
Her toy figure is early made before making her debut in the third season of the series.
She is similar to Night Ninja, since she also has martial arts.
She is similar to Vex from Tangled: The Series. They both are no-nonsense and brave characters who seem stubborn to the main characters at first, but redeems and became friends with the main characters in the end.
Gallery
v - e -

d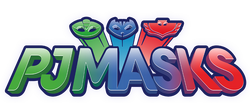 Shorts
"

Super Cat Speed

" • "

Super Gekko Muscles

"