Wiki Targeted (Entertainment)
Play Sound
Angus Fangus is a character from the PKNA comic series.
Angus is a journalist of Channel 00 who, during the first issues, has a short time of having arrived to Duckburg from New Zealand.
Background
Angus first met The Duck Avenger during a soap opera party where Lyla Lay and Angus were invited as reporters. The Duck Avenger saved all the guests from an attack by the Evronians. Angus doesn't believe it was an alien attack, but he accuses the Duck Avenger of breaking into the party with alleged "accomplices". Since then (and even before), Angus tries to convince the Duckburgians, with his news program, that the Duck Avenger is a public menace.
Angus is a parody of the Marvel Comics character Jonah Jameson, but unlike JJ, he may dare to edit fake news to show his point of view.
Gallery
v - e -

d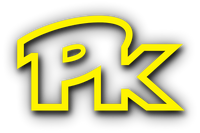 Miscellaneous
{{{group3}}}