Armando Gutierrez is the chief of the castle in the Disney Channel animated series, Elena of Avalor. He is an anxious person and likes to get things done quickly. This makes him clash a little with Elena, who is more of a procrastinator around royal duties. He is very knowledgeable about Avalorian legends and a good storyteller, according to Elena.
Appearances
In the special, Elena and the Secret of Avalor, Armando serves Shuriki out of fear, but has never forgotten the spirit of Avalor. He shares traditional lore, dances, and the symbolism of the Jaquins. When he learns that Princess Elena has returned, he points out to Estaban that they should be helping her because she is the rightful heir and Esteban's cousin. Later, he helps Elena and Sofia free the rest of the Royal Family of Enchancia. He later stands with the people of Avalor as they all fight for their freedom.
In the episode "Scepter of Light" he has shown to fear the Solar Eclipse because of Orizaba, a moth fairy who has been banished into the spirit world. While Armando believes she's real everyone else believed she was just a fairy tale. When Orizaba arrived, he was frightened by her and told Elena how powerful Orizaba can be and how she is usually sent back to the spirit world.
Armondo is an excellent Olaball player and is even on the Royal Olaball team. His loyalty to Elena is so strong, he's willing to face his fears to protect her from real or imaginary enemies. It appears he has a friendship with Higgins and is seen trying to encourage his friend to be braver.
He does have a tough relationship with his brother Santos, brought on by Santos insulting and teasing him, causing Armando to lose his temper and prove Santos right when he wrecks things in his frustration, but soon manages to prove how successful he's been under Elena allowing him to get his brother to apologize and improve their relationship.
Armando continues to serve Elena as majordomo of Avalor Castle during the next couple years of her reign as Crown Princess as she gets closer and closer to coming of age to become Queen.
His biggest role is in the episode "Sweetheart's Day", where he wants to ask Marlena to be his sweetheart. While practicing to do that with his puppets, he is seen by Elena and Flo. He explains he's been practicing because he gets nervous whenever she is around, therefore should know exactly what to say. He also says that he wrote a song for her, to which Flo wants him to sing. However, it turns out that his singing is terrible. So he goes to Mateo's workshop to brew a potion that would make his voice better. However, it makes everyone else sing instead of making him sing. Mateo tells him that Armando should sing from his heart in order to undo the spell. Armando sings a song he wrote to Marlena, and happens to see her run off after hearing it. He is shocked and heartbroken because he thinks Marlena dislikes his singing. However, this proves to be completely wrong when Marlena comes to the castle and sings a song for Armando. She even asks him to be his sweetheart, to which Armando is confused of as she ran away. Marlena tells him that she was getting her guitar so that she could sing a song for him as well. She also says that Armando is the sweetest and bravest person she knows, as he sang from his heart. Delighted, Armando says that nothing would make him happier and accepts her proposal.
In the series finale, "Coronation Day", Armando is among the allies rallied by Isabel to defend Avalor when it is attacked by Esteban and the Four Shades of Awesome, but though he puts up a valiant defense, he is turned into a stone tablet by the strongest of the Shades, Cahu the Time Shade, among her other victims, such as Gabe and Mateo, before being restored, unharmed, by Elena when she forgives Esteban after he takes a shot meant for her from Cahu, and uses her emotion magic to undo the Shades' damage to Avalor. Once the Shades have been defeated and banished back to the Spirit World, Armando serves as Elena's majordomo during her coronation. Once she is officially crowned Queen of Avalor, he announces that it is time for her first dance as Queen, before joining in the celebratory dance himself shortly thereafter.
Gallery
v - e - d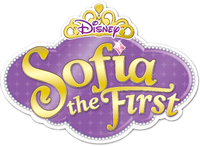 Characters
Princess Sofia • Queen Miranda • King Roland II • Prince James • Princess Amber • Princess Hildegard • Cedric the Sorcerer • Wormwood • Baileywick • Robin • Mia • Clover • Whatnaught • Goodwyn the Great • Winifred the Wise • Jade • Ruby Hanshaw • Princess Clio • Prince Zandar • Princess Jun • Prince Hugo • Minimus • Princess Vivian • Crackle • King Marcus and Queen Cecily • Trolls• Lucinda • Prince Jin • Magic Carpet • Jasper • Prince Khalid • Meg and Peg • Madam Ubetcha • Prince Desmond • Miss Nettle • Sir Gillium • Professor Popov • Helen Hanshaw • Oona • Queen Emmaline • Cora • Plank • Aunt Tilly • Wilbur the Wombeast • Sven • Emperor Quon • Empress Lin-Lin • Rex • Prince Axel • King Garrick • Electra • Vaughan and Vance • Marla • Sir Bartleby • Sir Maxwell • Sir Finnegan • Gwen • Chef Andre • Sofia the Worst • Lady Joy • Lord Gilbert • Wu-Chang • Jade Jaguar • Sir Dax • Boo • Princess Lani • Mamanu • Kamea and Halia • Praline • Freedo • Princess Zooey • Princess Astrid • Slickwell • Greylock the Grand • Princess Ivy • Dragons of Enchancia • Winter • Whiskers • Glacia the Ice Witch • Elliot, Amy, and Kurt • Tizzy • Master Erwin • Bryce Twigley • Button, Benngee, and Brody • Mossy • Carol of the Arrow • Jane • Princess Kari • Miss Elodie • Fluke • Slim • Shelly • Flip • Mantacorn • Onyx and Opal • Wendell Fidget • Mrs. Fidget • Saffron • Muck, Gunk, and Grime • Spruce • Ballerina • Mazzimo • Prince Roderick • Gavin • Kazeem • Sergeant Fizz • King Habib and Queen Farnaz • Chief Gnuckles • Flinch • Grotta • Elfonso • Elfred • Milo the Snake • King Henrik • Cordelia the Conjuror • Calista • Morgana • Crispy • Barley • Sassofras • Professor Zacharias Fleeber • Grand Mum • Gemina and Argus • Count Barnstorm • Sir Oliver • Sir Jaxon • Willawing • Kai • Princess Charlotte • Morris • Zinessa • King Philip and Queen Everly • Lily • Indigo • Marty and Maple • Mandy • Grimtrix • Wriggley, Pumpkin, and Chester • Skye • Piccolo • Baron Von Rocha • Professor Pecullian • Sea Monsters • Malachite and Fig • Omar • Prisma • Azurine • Orion • Vega • Chrysta • Sizzle • Cinder • Singe • Mare of the Mist • King Roland I • Roma • Giggling Goblin • Captain Quivers • Twitch • Vor • Nerissa


Elena of Avalor: Princess Elena • Princess Isabel • Francisco • Luisa • Shuriki • Alacazar • Zuzo • Mateo • Migs, Luna, and Skylar • Rafa • Chancellor Esteban • Armando • King Raul and Queen Lucia • Naomi Turner
Guest Characters: Flora, Fauna, and Merryweather • Cinderella • Jasmine • Magic Carpet • Belle • Ariel • Aurora • Snow White • Mulan • Rapunzel • Tiana • Merida • Olaf • Merlin • Archimedes