Baron Von Rocha is a character who appears in the Disney Junior animated series Sofia the First.
Role in the Series
Baron Von Rocha makes his debut in "The Princess Prodigy" as the main antagonist.
Baron Von Rocha is the most famous Magical Musician in the EverRealm. Princess Vivian of Zumaria has seen all his concerts and she and Princess Sofia of Enchancia are overjoyed when they learn he's one of the judges for the Band Showdown. However, in truth, the Baron is a fraud who only has his skill and reputation as a Magical Musician because he has used magic to steal the musical talent of many people many times in the past. He does this act of Magical Thievery every time his Musical Magic spells start to mess up by tricking them into either singing or playing the Magical Music song that casts the spell that transfers their musical talent to him. His latest victim is a songbird named Piccolo. 
Baron Von Rocha first appears at the Band Showdown as one of the Judges. When Royal Prep's band plays, he is impressed with Princess Vivian's talent and gives them a ten. However, he messes it up the first time. This makes the Baron realize that his powers are fading in a way that runs the risk of exposing him as a fraud who has what he has through Magical Thievery and decides to replenish his powers by stealing Vivian's talent and promises Piccolo he'll restore his talent when he gets Vivian's. He asks Vivian to become his Magical Music student to which she agrees - but only if her bandmates learn with her together. To get rid of them, Baron Von Rocha makes Vivian the star and gets her to adopt a self-centered attitude and make selfish changes to the band. When this finally drives Vivian's friends away, Baron Von Rocha gets her to play the solo which allows him to steal her talent. However, he refuses to use his restored powers to gives Piccolo his voice back. Betraying Piccolo proves to be his undoing: Later, Baron Von Rocha is confronted by Vivian's friends, who found out what he did to Vivian from Piccolo, and overpower him with the counter spell with help from Merryweather. With his crimes exposed, Vivian sends the Baron spinning with a spell from her mandolin. However, as he is literally thrown out of the school, he swears he'll return for revenge. At the end of this episode, when Sofia, Amber, Vivian, James and Khalid perform once again, Von Rocha is for some reason present as a jury.
Von Rocha's next appearance is in "Day of the Sorcerers" when he was invited to join Grimtrix's Order of the Wand. Using the power of a Medusa Stone, he took control of Zumaria, Princess Vivian's kingdom, thus getting his revenge on her. Von Rocha was presumably stopped by the good sorcerers, his Medusa stone destroyed, freeing Vivian's family and presumably placing Von Rocha in the dungeon.
Gallery
v - e - d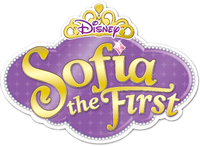 Characters
Princess Sofia • Queen Miranda • King Roland II • Prince James • Princess Amber • Princess Hildegard • Cedric the Sorcerer • Wormwood • Baileywick • Robin • Mia • Clover • Whatnaught • Goodwyn the Great • Winifred the Wise • Jade • Ruby Hanshaw • Princess Clio • Prince Zandar • Princess Jun • Prince Hugo • Minimus • Princess Vivian • Crackle • King Marcus and Queen Cecily • Trolls• Lucinda • Prince Jin • Magic Carpet • Jasper • Prince Khalid • Meg and Peg • Madam Ubetcha • Prince Desmond • Miss Nettle • Sir Gillium • Professor Popov • Helen Hanshaw • Oona • Queen Emmaline • Cora • Plank • Aunt Tilly • Wilbur the Wombeast • Sven • Emperor Quon • Empress Lin-Lin • Rex • Prince Axel • King Garrick • Electra • Vaughan and Vance • Marla • Sir Bartleby • Sir Maxwell • Sir Finnegan • Gwen • Chef Andre • Sofia the Worst • Lady Joy • Lord Gilbert • Wu-Chang • Jade Jaguar • Sir Dax • Boo • Princess Lani • Mamanu • Kamea and Halia • Praline • Freedo • Princess Zooey • Princess Astrid • Slickwell • Greylock the Grand • Princess Ivy • Dragons of Enchancia • Winter • Whiskers • Glacia the Ice Witch • Elliot, Amy, and Kurt • Tizzy • Master Erwin • Bryce Twigley • Button, Benngee, and Brody • Mossy • Carol of the Arrow • Jane • Princess Kari • Miss Elodie • Fluke • Slim • Shelly • Flip • Mantacorn • Onyx and Opal • Wendell Fidget • Mrs. Fidget • Saffron • Muck, Gunk, and Grime • Spruce • Ballerina • Mazzimo • Prince Roderick • Gavin • Kazeem • Sergeant Fizz • King Habib and Queen Farnaz • Chief Gnuckles • Flinch • Grotta • Elfonso • Elfred • Milo the Snake • King Henrik • Cordelia the Conjuror • Calista • Morgana • Crispy • Barley • Sassofras • Professor Zacharias Fleeber • Grand Mum • Gemina and Argus • Count Barnstorm • Sir Oliver • Sir Jaxon • Willawing • Kai • Princess Charlotte • Morris • Zinessa • King Philip and Queen Everly • Lily • Indigo • Marty and Maple • Mandy • Grimtrix • Wriggley, Pumpkin, and Chester • Skye • Piccolo • Baron Von Rocha • Professor Pecullian • Sea Monsters • Malachite and Fig • Omar • Prisma • Azurine • Orion • Vega • Chrysta • Sizzle • Cinder • Singe • Mare of the Mist • King Roland I • Roma • Giggling Goblin • Captain Quivers • Twitch • Vor • Nerissa


Elena of Avalor: Princess Elena • Princess Isabel • Francisco • Luisa • Shuriki • Alacazar • Zuzo • Mateo • Migs, Luna, and Skylar • Rafa • Chancellor Esteban • Armando • King Raul and Queen Lucia • Naomi Turner
Guest Characters: Flora, Fauna, and Merryweather • Cinderella • Jasmine • Magic Carpet • Belle • Ariel • Aurora • Snow White • Mulan • Rapunzel • Tiana • Merida • Olaf • Merlin • Archimedes