Best of Both Worlds Concert is the first live album by Miley Cyrus, recorded in 2007 during her Best of Both Worlds Tour. It features seven songs as her character, Hannah Montana, and another seven as Miley Cyrus. The album contains a live CD and a bonus special footage DVD. In Latin America, the album included an exclusive fold-out double-sided poster. The album peaked at number 3 in the United States. The album has also had a lot of confusion on whether or not it was a motion picture soundtrack for the film Hannah Montana & Miley Cyrus: Best of Both Worlds Concert. It was intended as a soundtrack to the film, as mentioned at the end of the credits in the film. The album is credited to both Cyrus and her alter-ego, Hannah Montana.
Promotion
The album's first single, "Rock Star", was released in January 2008 as the promotion for the 3D film. In February 2008, the music video also showed the album name in its credits.
Track listing
We Got the Party (featuring Jonas Brothers)
Start All Over
Good and Broken
See You Again
Let's Dance
East Northumberland High
G.N.O. (Girl's Night Out)
The Best of Both Worlds (featuring Hannah Montana)
DVD
Rock Star (Live from Salt Lake City)
Start All Over (Live from Salt Lake City)
Behind the Scenes
Hangin' with the Rock Star on Tour
Photo Slideshow of Tour
Charts and sales performance
By the end of July 23, 2008 the album had sold over 700,000 copies worldwide. The album's second single, "Best of Both Worlds", was released on April 18, 2008. In Australia the album was accredited Gold on November 10, 2008.
Chart (2008)
Peak position
Sales
Certification
Australian ARIA Albums Chart
15
35,000
Gold
Brazilian Top 40 Albums Chart
4
30,000
Gold
Canadian Albums Chart
3
40,000
Gold
U.S. Billboard 200
3
600,000
Gold
U.S. Top Internet Albums
1
U.S. Top Kid Audio
1
UK Albums Chart
29
150,000
Gold
World
1,000,000
Release history
The album was generally released in the United States on April 15, 2008, although it was originally made available exclusively at Walmart on March 11th.
The album was released worldwide on the following days:
United Kingdom April 14
Latin America: April 20
Australia: April 21
Europe: April 22
Asia: June 21
Hong Kong June 27
Spain: 22 April
In Sarawak, Malaysia, the album was available in July 2008.
v - e - d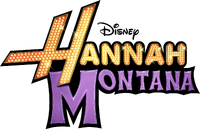 Episodes
Season One: "Lilly, Do You Want to Know a Secret?" • "Miley Get Your Gum" • "She's a Super Sneak" • "I Can't Make You Love Hannah if You Don't" • "It's My Party, and I'll Lie if I Want To" • "Grandmas Don't Let Your Babies Grow Up to Play Favorites" • "It's a Mannequin's World" • "Mascot Love" • "Ooh, Ooh, Itchy Woman" • "O Say, Can You Remember the Words" • "Oops! I Meddled Again!" • "On the Road Again?" • "You're So Vain, You Probably Think This Zit is About You" • "New Kid in School" • "More Than a Zombie to Me" • "Good Golly, Miss Dolly" • "Torn Between Two Hannahs"• "People Who Use People" • "Money for Nothing, Guilt for Free" • "Debt it Be" • "My Boyfriend's Jackson and There's Gonna Be Trouble" • "We Are Family, Now Get Me Some Water!" • "Schooly Bully" • "The Idol Side of Me" • "Smells Like Teen Sellout" • Bad Moose Rising"
Season Two: "Me and Rico Down by the Schoolyard" • "Cuffs Will Keep Us Together" • "You Are So Sue-able to Me" • "Get Down, Study-udy-udy" • "I Am Hannah, Hear Me Croak" • "You Gotta Not Fight for Your Right to Party" • "My Best Friend's Boyfriend" • "Take This Job and Love It" • "Achy Jakey Heart" • "Sleepwalk This Way" • "When You Wish You Were the Star" • "I Want You to Want Me... to Go to Florida" • "Everybody Was Best-Friend Fighting" • "Song Sung Bad" • "Me and Mr. Jonas and Mr. Jonas and Mr. Jonas" • "Don't Stop 'Til You Get the Phone" • "That's What Friends Are For?" • "Lilly's Mom Has Got it Goin' On" • "I Will Always Loathe You" • "Bye Bye Ball" • "(We're So Sorry) Uncle Earl" • "The Way We Almost Weren't" • "You Didn't Say it Was Your Birthday" • "Hannah in the Streets with Diamonds" • "Yet Another Side of Me" • "The Test of My Love" • "Joannie B. Goode" • "We're All on This Date Together"
Season Three: "He Ain't a Hottie, He's My Brother" • "Ready, Set, Don't Drive" • "Don't Go Breaking My Tooth" • "You Never Give Me My Money" • "Killing Me Softly with His Height" • "Would I Lie to You, Lilly?" • "You Gotta Lose That Job" • "Welcome to the Bungle" • "Papa's Got a Brand New Friend" • "Cheat It" • "Knock Knock Knockin' on Jackson's Head" • "You Give Lunch a Bad Name" • "What I Don't Like About You" • "Promma Mia" • "Once, Twice, Three Times Afraidy" • "Jake... Another Little Piece of My Heart" • "Miley Hurt the Feelings of the Radio Star" • "He Could Be the One" • "Super(stitious) Girl" • "I Honestly Love You (No, Not You)" • "For (Give) a Little Bit" • "B-B-B-Bad to the Chrome" • "Uptight (Oliver's Alright)" • "Judge Me Tender" • "Can't Get Home to You Girl" • "Come Fail Away" • "Got to Get Her Out of My House" • "The Wheel Near My Bed (Keeps on Turnin')" • "Miley Says Goodbye?"
Season Four: "Sweet Home Hannah Montana" • "Hannah Montana to the Principal's Office" • "California Screamin'" • "De-Do-Do-Do, Da-Don't-Don't, Don't, Tell My Secret" • "It's the End of the Jake as We Know It" • "Been Here All Along" • "Love That Lets Go" • "Hannah's Gonna Get This" • "I'll Always Remember You" • "Can You See the Real Me?" • "Kiss it All Goodbye" • "I Am Mamaw, Hear Me Roar!" • "Wherever I Go"
Community content is available under
CC-BY-SA
unless otherwise noted.