Bongo the Bear is the titular protagonist of the 1947 featurette of the same name, originally a segment to Fun and Fancy Free. He is a bear cub who escapes the unfair treatment he faces in the circus.
Appearances
In the titular short, Bongo was a circus star, loved by people who came from miles around to watch him perform, but the owners of the circus treated him rather shabbily. Then one day, he ran away from the circus into the wild, where he meets his love, Lulubelle.
Eventually he meets her jealous fiancé, Lumpjaw, the meanest, toughest bear in the whole forest. When he confronts Lumpjaw, he is chased all the way to the raging river, which gave way to a waterfall, from which Lumpjaw falls, and Bongo is hailed as a hero by the other bears in the forest.
Comics
Bongo had a short career in comics in the fifties, notably appearing in comic books Walt Disney's Comics and Stories and Walt Disney's Silly Symphonies. Contrary to the original film, Bongo, Lumpjaw and Lulubelle often talked in those comics. Nowadays he has disappeared of both American and Italian comic productions but still appears in Dutch comics (much like other "forgotten" Disney comic characters such as Br'er Rabbit). He also makes a short cameo with Lumpjaw in the last panel of the story This is Your Life, Donald Duck (Inducks W OS 1109-02), like other Disney characters like Captain Hook, Huey, Dewey, and Louie Duck, Goliath II...
Cameos
Bongo made short cameos in Mickey's Christmas Carol as one of the guest at Fezziwig's party and in The Return of Jafar, in which the Genie transforms into him during the song "Nothing in the World (Quite Like a Friend)".
Bongo appeared in Snowed in at the House of Mouse in the series House of Mouse.
Disney Parks
Bongo and Lulubelle made semi-regular appearances at the Disney theme parks up until the 1990s. They notably make a cameo appearance with Br'er Bear and two of the Country Bears in The Muppets at Walt Disney World, as an audience for Fozzie Bear's stand-up comedy act.
Gallery
Trivia
Bongo was the last Disney character to be animated by Art Babbitt (known for animating Goofy, The Evil Queen, Geppetto and Mr. Stork), for after leaving the studio during the strike, Walt Disney refused to speak to him when he came back to work on Fun and Fancy Free, which lead to Babbitt leaving Disney permanently. 
In Zootopia, one of the Images on the Wall of Judy's Room, is a bear that seems to be wearing something similar to Bongo.
Koda from Brother Bear, Bears a strong resamble to Bongo. It is possible, that Coda was drawed after Bongo.
External links
v - e - d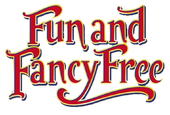 Disney Parks
Sir Mickey's
Community content is available under
CC-BY-SA
unless otherwise noted.