"Bunny Swap" is the seventy-first episode of the Disney Junior series, Sofia the First. It premiered on March 25, 2016, and is the seventeenth episode of the third season.
Plot
At Enchancia Castle, Clover is taking a nap in Sofia's room when Rex shows up. Rex wants to play fetch with him but, as always, Clover says no. With his nap ruined, Clover decides to eat some blueberries but they are sour so Clover decides to go back to sleep but his worn down pillow tears to pieces. Sofia comes over and decides to cheer Clover up by taking him to the village to get a new pillow. They arrive in the village and arrive at the pillow shop. Sofia asks Clover to point to whatever pillow he wants and she will get it since pets are not allowed in the shop. After he picks one, Sofia goes inside to get it. Clover remains outside where he meets Barley, a bunny who looks just like him. Clover goes to check on Sofia and gets stuck under a crate. The coachman grabs Barley and takes him to the coach by mistake due to thinking he is Clover. Clover gives chase but he cannot keep up and losses sight of it. 
Inside the coach, Sofia is showing Barley the pillow she got Clover when she notices that "Clover" is talking funny. Barley is shocked that Sofia can understand him. Now suspicious, Sofia asks "Clover" about the way he talks, and he tells her he was munching on scraps he found outside the shop. After Sofia smells his B.O. Barley states the scraps he ate were in the garbage. Sofia tells him she will give him a bath when they get back to the castle, though she remains suspicious. When they get back to the castle, Sofia tells "Clover" to meet her in her room while she gets them lunch. Barley meets Rex and tricks him into showing him the way to her room since he does not know how to get there. Back with Clover, he meets an opossum named Sassofras who offers to help him get back to the castle and he accepts. Meanwhile back at the castle, Barley is living it up with a big lunch. Sofia is still suspicious of him because of how he talks and acts but she does not have time to act upon them due to having Fencing Practice. 
After finishing lunch, Barley plays fetch with Rex. When Sofia gets back and sees this, her suspicions are raised to the point where now she knows something is up because the Clover she knows never plays with Rex. To test her suspicions, Sofia offers "Clover" a snack which he refuses telling her he is full. With her suspicions confirmed, Sofia demands an explanation and Barley admits that he is not Clover and tells her what happened. They set out in the coach to find Clover but get stranded in the woods. When Clover arrives back at the castle, Rex tells him what happened and he and Sassofras set out to find Sofia. He reunites with her and they go back to the castle together while Sassofras takes Barley home with her.
Cast
Song
Trivia
It is revealed that Sofia's skill with a sword is due to her taking fencing class.
Sofia wears her fencing outfit for the first time in this episode.
It is revealed that Clover gnaws some of Sofia's shoes.
Clover and Sofia's painting from "Clover Time" makes a cameo in this episode.
This is the fifth episode TeamTO Animation produces for the series.
This is the second time the Dunwiddie Village appears in Season Three, first being "Cedric Be Good".
This is the first episode to focus more on Clover than Sofia.
During the music sequence, Barley stands beside a painting of Sofia and Clover that is hanging on the wall. It is the painting that Bryce Twigley painted in "Clover Time".
This episode is a nod to the classic tale of The Prince and the Pauper.
Moral: Always be grateful for what you have.
International premieres
Screenshots
v - e - d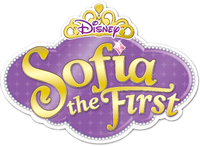 Characters
Princess Sofia • Queen Miranda • King Roland II • Prince James • Princess Amber • Princess Hildegard • Cedric the Sorcerer • Wormwood • Baileywick • Robin • Mia • Clover • Whatnaught • Goodwyn the Great • Winifred the Wise • Jade • Ruby Hanshaw • Princess Clio • Prince Zandar • Princess Jun • Prince Hugo • Minimus • Princess Vivian • Crackle • King Marcus and Queen Cecily • Trolls• Lucinda • Prince Jin • Magic Carpet • Jasper • Prince Khalid • Meg and Peg • Madam Ubetcha • Prince Desmond • Miss Nettle • Sir Gillium • Professor Popov • Helen Hanshaw • Oona • Queen Emmaline • Cora • Plank • Aunt Tilly • Wilbur the Wombeast • Sven • Emperor Quon • Empress Lin-Lin • Rex • Prince Axel • King Garrick • Electra • Vaughan and Vance • Marla • Sir Bartleby • Sir Maxwell • Sir Finnegan • Gwen • Chef Andre • Sofia the Worst • Lady Joy • Lord Gilbert • Wu-Chang • Jade Jaguar • Sir Dax • Boo • Princess Lani • Mamanu • Kamea and Halia • Praline • Freedo • Princess Zooey • Princess Astrid • Slickwell • Greylock the Grand • Princess Ivy • Dragons of Enchancia • Winter • Whiskers • Glacia the Ice Witch • Elliot, Amy, and Kurt • Tizzy • Master Erwin • Bryce Twigley • Button, Benngee, and Brody • Mossy • Carol of the Arrow • Jane • Princess Kari • Miss Elodie • Fluke • Slim • Shelly • Flip • Mantacorn • Onyx and Opal • Wendell Fidget • Mrs. Fidget • Saffron • Muck, Gunk, and Grime • Spruce • Ballerina • Mazzimo • Prince Roderick • Gavin • Kazeem • Sergeant Fizz • King Habib and Queen Farnaz • Chief Gnuckles • Flinch • Grotta • Elfonso • Elfred • Milo the Snake • King Henrik • Cordelia the Conjuror • Calista • Morgana • Crispy • Barley • Sassofras • Professor Zacharias Fleeber • Grand Mum • Gemina and Argus • Count Barnstorm • Sir Oliver • Sir Jaxon • Willawing • Kai • Princess Charlotte • Morris • Zinessa • King Philip and Queen Everly • Lily • Indigo • Marty and Maple • Mandy • Grimtrix • Wriggley, Pumpkin, and Chester • Skye • Piccolo • Baron Von Rocha • Professor Pecullian • Sea Monsters • Malachite and Fig • Omar • Prisma • Azurine • Orion • Vega • Chrysta • Sizzle • Cinder • Singe • Mare of the Mist • King Roland I • Roma • Giggling Goblin • Captain Quivers • Twitch • Vor • Nerissa


Elena of Avalor: Princess Elena • Princess Isabel • Francisco • Luisa • Shuriki • Alacazar • Zuzo • Mateo • Migs, Luna, and Skylar • Rafa • Chancellor Esteban • Armando • King Raul and Queen Lucia • Naomi Turner
Guest Characters: Flora, Fauna, and Merryweather • Cinderella • Jasmine • Magic Carpet • Belle • Ariel • Aurora • Snow White • Mulan • Rapunzel • Tiana • Merida • Olaf • Merlin • Archimedes