"Buttercups, Buttercups, makes some room! Buttercups, Buttercups, watch us bloom!"
―Buttercup cheer

The Buttercup Troop (or simply known as the Buttercups) is a girl scout organization that appears in the Disney Junior animated series Sofia the First, led by Ruby's mother, Helen Hanshaw. Similar to Girl Scouts, the Buttercups are involved in a lot of outdoor activities such as learning new things and exploring the wilderness.
The girls in the troop show a large variety of skills, and often use these to help each other out of any kind of situation. Also like any kind of Scout Troops, the Buttercups earn badges for every activity they do and the one who fills their vests with badges is awarded the Sunflower Medallion.
Members
There are currently six regular members of the Buttercups, including Princess Amber who joined in "Buttercup Amber". In the beginning it was just Sofia, Jade and Ruby in the Troop until the twins, Meg and Peg joined in "The Buttercups".
Member
Description

Princess Sofia

Sofia became a Buttercup long before her mother married the king and became a princess. In the episode "The Buttercups", she displayed fine leadership when her troop had to get Baileywick (who was her royal escort) back to the castle for medical attention after catching a rash from a poisonous flower. She led everyone into creating a sled for them to get down hill and back to the castle much faster. Her leadership earned her the Leadership Badge and the Sunflower Medallion.

Earned Badges:

Leadership Badge
Sunflower Medallion
Good Deed Badge

Jade

Jade is one of the first three members of the Buttercups, beside her friends Sofia and Ruby. In that time she earned a great number of badges, specifically for swimming, bird calling, and unicorn spotting. In "The Buttercups" she earned two more badges for bird house making and wood gathering, resulting in filling her entire vest with badges and earning the Sunflower Medallion.

Earned Badges:

Swimming Badge
Bird Calling Badge
Unicorn Spotting Badge
Bird House Badge
Wood Gathering Badge
Sunflower Medallion
Good Deed Badge

Ruby Hanshaw

Ruby Hanshaw is the daughter of Helen Henshaw, the leader of the Buttercups. Ruby came up with many of the ideas for doing good deeds for the retired wizards of Mystic Meadows, helping her and her troop get Good Deed Badges.

Earned Badges:

Bird House Badge
Wood Gathering Badge
Wild Flower Badge
Sunflower Medallion
Good Deed Badge

Meg and Peg

Meg and Peg were the newest Buttercups before Amber joined the troop. They are the youngest members, and often disagree with each other's ideas, slowing down their progress.

Earned Badges:

Wood Gathering Badge
Good Deed Badge

Princess Amber

In "Buttercup Amber", Amber only accompanied the Buttercups so she could find some star stones to hang in her room, and found from the beginning that hiking in the wilderness was tough. Although she denied to become a Buttercup, she did adapt to some of their skills. She found things that she liked about the outdoors, such as the smell of a Sweet Skunk, and when she unknowingly discarded her tent, learned how to improvise and made a tent out of her own gowns, earning her first Buttercup Badge. By the next day, Amber became an official member of the Buttercup Troop.

Earned Badges:
Accomplishment Badges
Throughout the show, the Buttercups earn badges. Usually they are conveniently linked to whatever activity they achieve, such as log gathering, birdhouse making and flower picking, while some are earned independently like leadership and tent making. The greatest honor in the Buttercup Troop is earning the Sunflower Medallion, which is earned by the Buttercup who fills her entire vest with badges.
It should also be noted that even certain members who are not Buttercups from the start can still earn a badge for accomplishing a certain task. Before Amber became a Buttercup, she earned the Tent Making Badge for creating a tent out of her own gowns (since she discarded her own tent to make room for accessories).
Trivia
The Buttercups is somewhat similar to the Fireside Girls from Phineas and Ferb, which is also a Girl Scout Troop.
Baileywick is the only known male member of this female organization.
Sofia and Amber are currently the only two members of the Buttercups to be royalty.
They are similar to the Girls Scouts of America.
Gallery
v - e - d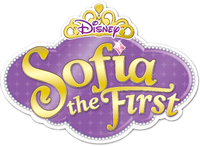 Characters
Princess Sofia • Queen Miranda • King Roland II • Prince James • Princess Amber • Princess Hildegard • Cedric the Sorcerer • Wormwood • Baileywick • Robin • Mia • Clover • Whatnaught • Goodwyn the Great • Winifred the Wise • Jade • Ruby Hanshaw • Princess Clio • Prince Zandar • Princess Jun • Prince Hugo • Minimus • Princess Vivian • Crackle • King Marcus and Queen Cecily • Trolls• Lucinda • Prince Jin • Magic Carpet • Jasper • Prince Khalid • Meg and Peg • Madam Ubetcha • Prince Desmond • Miss Nettle • Sir Gillium • Professor Popov • Helen Hanshaw • Oona • Queen Emmaline • Cora • Plank • Aunt Tilly • Wilbur the Wombeast • Sven • Emperor Quon • Empress Lin-Lin • Rex • Prince Axel • King Garrick • Electra • Vaughan and Vance • Marla • Sir Bartleby • Sir Maxwell • Sir Finnegan • Gwen • Chef Andre • Sofia the Worst • Lady Joy • Lord Gilbert • Wu-Chang • Jade Jaguar • Sir Dax • Boo • Princess Lani • Mamanu • Kamea and Halia • Praline • Freedo • Princess Zooey • Princess Astrid • Slickwell • Greylock the Grand • Princess Ivy • Dragons of Enchancia • Winter • Whiskers • Glacia the Ice Witch • Elliot, Amy, and Kurt • Tizzy • Master Erwin • Bryce Twigley • Button, Benngee, and Brody • Mossy • Carol of the Arrow • Jane • Princess Kari • Miss Elodie • Fluke • Slim • Shelly • Flip • Mantacorn • Onyx and Opal • Wendell Fidget • Mrs. Fidget • Saffron • Muck, Gunk, and Grime • Spruce • Ballerina • Mazzimo • Prince Roderick • Gavin • Kazeem • Sergeant Fizz • King Habib and Queen Farnaz • Chief Gnuckles • Flinch • Grotta • Elfonso • Elfred • Milo the Snake • King Henrik • Cordelia the Conjuror • Calista • Morgana • Crispy • Barley • Sassofras • Professor Zacharias Fleeber • Grand Mum • Gemina and Argus • Count Barnstorm • Sir Oliver • Sir Jaxon • Willawing • Kai • Princess Charlotte • Morris • Zinessa • King Philip and Queen Everly • Lily • Indigo • Marty and Maple • Mandy • Grimtrix • Wriggley, Pumpkin, and Chester • Skye • Piccolo • Baron Von Rocha • Professor Pecullian • Sea Monsters • Malachite and Fig • Omar • Prisma • Azurine • Orion • Vega • Chrysta • Sizzle • Cinder • Singe • Mare of the Mist • King Roland I • Roma • Giggling Goblin • Captain Quivers • Twitch • Vor • Nerissa


Elena of Avalor: Princess Elena • Princess Isabel • Francisco • Luisa • Shuriki • Alacazar • Zuzo • Mateo • Migs, Luna, and Skylar • Rafa • Chancellor Esteban • Armando • King Raul and Queen Lucia • Naomi Turner
Guest Characters: Flora, Fauna, and Merryweather • Cinderella • Jasmine • Magic Carpet • Belle • Ariel • Aurora • Snow White • Mulan • Rapunzel • Tiana • Merida • Olaf • Merlin • Archimedes
Community content is available under
CC-BY-SA
unless otherwise noted.