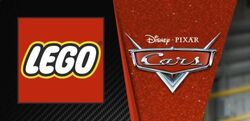 Due to the release of
Cars 2
,
Lego
released their Cars Range of Lego Toys. The first wave was released late May 2011 and 7 more sets came December 2011.
This set is of the famous location in Radiator Springs where the residents there hang out.
This set is of Mack and Lighting Mcqueen on their way to Radiator Springs.
Tokyo International Circuit
This is a model of the start of the Tokyo International Circuit.
This set is of Lightning McQueen's Rival in the World Grand Prix.
Ultimate Buld Mater
This set if of Mater is Spy Mode.
This set is of Lightning McQueen.
Big Bently Bust Out
This is a model of the famous clock tower in London and when three spies broke out to rescue Lightning McQueen.
Spy Jet Escape
This is a model of Finn McMissile and Mater's escape from Tokyo.
Escape at Sea
This is the set of the scene when Finn McMissile escaped from Professor Z's Boats.
Mater's Spy Zone
This set is of Mater and Holley Shiftwell's Spy Zone.
Ultimate Race Set
This set features 2 slammers that launch the cars into the race against Raoul CaRoule.
Oil Rig Escape
This set is of Finn Mcmissile's Escape from Professor Z's Oil Rig.
Red's Water Escape
This set is of the scene when Red puts out Professor Z's henchman, Acer.
Agent Mater's Escape
This model is of Mater escaping from the Casino where he has revealed his identity.
Small Models of Cars
There are 4 of these to collect,
Francesco Bernoulli
Ivan Mater
Finn McMissile
Jeff Gorvette
Community content is available under
CC-BY-SA
unless otherwise noted.