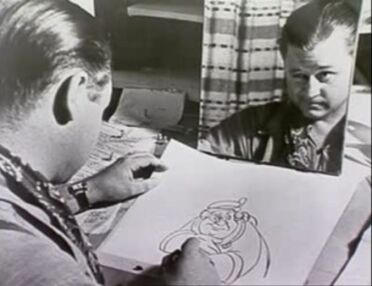 Charles August Nichols (September 15, 1910 - August 23, 1992) was an American animator and film director who worked for both Walt Disney Productions and Hanna-Barbara.
As a Disney animator, his first work was on Pinocchio as the lead animator for the Coachman. Later he directed many projects, including the "Adventures in Music" duology (Melody and Toot, Whistle, Plunk and Boom) and numerous cartoons involving Mickey Mouse and especially Pluto.
He also helped with The New Adventures of Winnie the Pooh in the last season and animated some scenes of The Walrus and The Carpenter for Alice in Wonderland.
Community content is available under
CC-BY-SA
unless otherwise noted.