Cobra Kai Season 4 - The Loop
Play Sound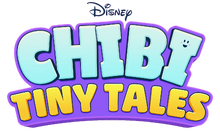 Chibi Tiny Tales is a comedy short series featured on the Disney Channel. Following Big Chibi 6: The Shorts, various Disney Channel shows and movies would follow suit in chibi format.
The series started airing on June 7, 2020, starring with one of the Disney Channel shows, Amphibia. On October 4, 2020, Disney Channel uploaded "As Told By Chibi" featuring Halloweentown, a Disney Channel original movie and it was the first movie to be in the chibi format.
The shorts have very little spoken dialogue, with most of it being represented through vocal effects such as grunts, laughs, screams, and occasional speech bubbles.
Starting from Halloweentown As Told By Chibi onward, most of the vocal effects provided by the voice actors were replaced by generic stock sound effects (like character exclaimed with car horns blowing and school bell rings sound, etc…) or occasionally cartoon sound effects from the Hanna-Barbera library and some Sound Ideas libraries such as the squeaking sounds
Shorts
No. in overall
No. in series
Title
Release date
Amphibia
01
01
Mantis Bowling
June 7, 2020
Anne teaches Sprig, Polly, and Hop Pop how to bowl, Amphibia style, but soon an uninvited guest shows up!
02
02
Quit Bugging Me
June 14, 2020
Hop Pop can't seem to catch a break these days!
03
03
Bird Attack
June 21, 2020
Anne and Sprig get chased all over Amphibia!
04
04
Bucket Blues
June 28, 2020
Polly's bucket gets jealous when she finds a new friend!
05
05
Family Photo
July 6, 2020
Hop Pop tries to set up a cute family portrait, but Sprig, Anne, and Polly keep ruining the photos!
06
06
Quicksand
July 12, 2020
When Anne gets stuck in quicksand, Sprig, Polly, and Hop Pop have to figure out how to get her out!
Phineas and Ferb
07
01
Rollercoaster
August 21, 2020
Candace tries to bust Phineas and Ferb for building a rollercoaster while Perry the Platypus battles Dr. Doofenshmirtz!
08
02
Freezinator
August 30, 2020
It's up to Perry the Platypus to stop Dr. Doofenshmirtz from freezing the whole town!
09
03
Run, Candace, Run
September 6, 2020
Candace chases her mom all over town to try and bust Phineas and Ferb for bringing a dinosaur back to life!
Halloweentown
10
01
Halloweentown As Told By Chibi
October 4, 2020
Marnie and her siblings, Sophie and Dylan, take their first trip to Halloweentown to visit their Grandmother Agatha "Aggie" Cromwell!
11
02
Haircut
October 11, 2020
Marnie Piper wants to use magic to cut her hair, but her grandmother Agatha "Aggie" Cromwell has other ideas!
12
03
First Date Fright
October 18, 2020
Marnie goes on her first date in Halloweentown, but she can't seem to stomach all the magical cuisine!
Big City Greens
13
01
Turkey Tussle
November 16, 2020
Cricket, Tilly, Gramma, and Bill fight over the last turkey leg from their Thanksgiving dinner!
14
02
Christmas Crashers
November 29, 2020
Cricket and Gramma's prank on Santa backfires and now they have to deliver presents all over the world on Christmas!
15
03
Say It Ain't Snow
December 6, 2020
Cricket, Tilly, Gramma, and Bill can't seem to get snow out of their house!
36
04
Big City Greens Christmas Marathon
December 19, 2021
It's a Chibi Tiny Tales Big City Greens Christmas Marathon! Celebrate the holidays with Tilly, Cricket, and the entire Green family as they compete to win the winter games!
DuckTales (2017)
16
01
Mayan Mayhem
February 26, 2021
The Chibi Ducks explore an ancient Mayan temple in search of hidden treasures and unleash unexpected dangers galore!
17
02
Dime and Dash
March 7, 2021
Can Magica De Spell or Glomgold woo Scrooge McDuck's dime?
18
03
Burrito Bash
March 14, 2021
Webby and Launchpad go on an epic quest for the ultimate burrito!
Rapunzel's Tangled Adventure
19
01
Goatee Don't
April 18, 2021
Flynn's goatee is on the run and it is up to Rapunzel and Pascal to catch it!
20
02
Lunar Lunacy
April 25, 2021
It's lunar lunacy! When the moon covers the sun Rapunzel turns into a mischievous prankster!
21
03
Hairpocalypse
May 2, 2021
Everyone in town grows Rapunzel's long mane of golden hair after smelling the magical flower!
Descendants
22
01
Descendants 3 As Told By Chibi
July 4, 2021
It's Descendants 3 but in Chibi Form! Join Mal and Ben and all of their friends as they save Auradon.
22
02
Date Night at the Museum
July 11, 2021
Carlos and Jane go on tiny tale adventures in Auradon!
24
03
Queen of Mean
July 18, 2021
Audrey becomes the tiny queen of mean as she plots to take over Auradon.
Moana
25
01
Moana As Told By Chibi
August 26, 2021
It's Moana but in Chibi Form! Join Moana as she sails across the ocean to save her village by fulfill an ancient quest.
37
02
Coach Moana
January 9, 2022
With the power of Maui's giant, magical fish hook, Moana coaches Maui on how to be the best demigod he can be!
38
03
The Laid Back Kakamora
January 16, 2022
How far will one Kakamora go to enjoy his day? In this new, original Chibi short, Moana goes face to face with the Kakamora, but it seems like one of the members of the Kakamora team is rather distracted. Who will win? Moana or the Kakamora?
39
04
Pua the Rooster Sitting
January 23, 2022
Pua rooster-sits Heihei while Moana sets sail on an adventure!
Zombies
28
01
Zombies 2 As Told By Chibi
September 5, 2021
It's Zombies 2, but in Chibi form! Join Addison and Zed as they race against the clock to help the werewolves find a powerful moonstone!
29
02
Cheer Tryouts
September 12, 2021
Go Team! Go! It's Cheer Tryouts but in Chibi form! Zed, Baymax, Phineas, Ferb, Candace, Sprig and more try out for the cheer squad!
30
03
Someday
September 17, 2021
We're gonna be someday! Watch Zed and Addison fall in love in chibi form!
The Ghost and Molly McGee
31
01
Scratch Haunts
October 3, 2021
Scratch is on the loose haunting Dr. Doofenshmirtz from Phineas and Ferb, Anne from Amphibia, and the Green family from Big City Greens! Luckily Grandma knows how to put a stop to it!
32
02
Molly's Haunted Mansion
October 8, 2021
Disney's Haunted Mansion is gaining a new ghost...and Molly McGee! Scratch and Molly take over and make some new ghostly friends!
33
03
Scratch's Sugar Rush
October 17, 2021
Sugar Rush! When Scratch and Molly go Trick-or-Treating, Scratch gets carried away and eats too much candy!
High School Musical
34
01
Breaking Free
November 10, 2021
What team?! WILDCATS! It's High School Musical but in Chibi form! Sing along to Troy and Gabriella's story in the Breaking Free Parody sung by High School Musical: The Musical: The Series actor, Matt Cornett!
35
01
Chibi Tiny Tales Triple Date
November 21, 2021
It's a triple date...but in chibi form! Troy and Gabriella from High School Musical go on a date with Zed and Addison from ZOMBIES and Mal and Ben from Descendants!
Trivia
The first Phineas and Ferb short and the seventh short overall is a loose adaptation of the first episode.
"Run Candace Run" shares the same name as an episode from Phineas and Ferb.
So far, Amphibia and Big City Greens are the only shows to have more than three installments (six and four), as all the other shows have three or less.
So far, High School Musical and Moana are the only shows to have less than three installments (two each), as most of them have three or more.
So far, the Descendants short "Queen of Mean", and the Zombies short "Someday", are the only ones to feature audio from the actual source, as opposed to using the typical chibi sounds.

Additionally, the former short makes a reference to the Broken Karaoke episode "Queen of Nice" as Tilly Green makes a brief appearance with Audrey getting even over her parodying her song.
They are also the only shorts to not feature the Chibi Tiny Tales logo.

Moana is the first movie of the Disney Animated Canon to get a Chibi rendition. Its two follow ups were delayed due to the Zombies series having been leaked early in Protugal.[1]
The Zombies short "Cheer Tryouts", The Ghost and Molly McGee shorts "Scratch Haunts" and "Molly's Haunted Mansion", and the High School Musical short "Triple Date" feature some other characters in Chibi form in crossovers.
The first The Ghost and Molly McGee short features the first chibi-fied appearance of any character from The Owl House, in this case King. It has been reported that Dana Terrace must give the network permission to use her characters for the shorts series.
"Molly's Haunted Mansion" is the first Chibi rention featuring an attraction from the Disney Parks.
The short "Triple Date" features the first Chibi appearances of Mickey and Minnie Mouse, as well as the first time charcters from a Disney Channel Original Movie interacted with classic Disney characters.
Videos
Amphibia
Phineas and Ferb
Halloweentown
Big City Greens
DuckTales
Rapunzel's Tangled Adventure
Descendants
Moana
Zombies
The Ghost and Molly McGee
High School Musical
References
v - e - d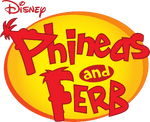 Episodes
Season One: "Rollercoaster" • "Candace Loses Her Head" • "The Fast and the Phineas" • "Lawn Gnome Beach Party of Terror" • "The Magnificent Few" • "S'Winter" • "Are You My Mummy?" • "Flop Starz" • "Raging Bully" • "Lights, Candace, Action!" • "Get That Bigfoot Outta My Face!" • "Tree to Get Ready" • "It's About Time!" • "Jerk De Soleil" • "Toy to the World" • "One Good Scare Ought to Do It!" • "A Hard Day's Knight" • "I, Brobot" • "Mom's Birthday" • "Journey to the Center of Candace" • "Run Away Runway" • "I Scream, You Scream" • "It's a Mud, Mud, Mud, Mud World" • "The Ballad of Badbeard" • "Dude, We're Getting the Band Back Together" • "Ready for the Bettys" • "The Flying Fishmonger" • "Phineas and Ferb Get Busted!" • "Greece Lightning" • "Leave the Busting to Us!" • "Crack That Whip" • "The Best Lazy Day Ever" • "Boyfriend From 27,000 B.C." • "Voyage to the Bottom of Buford" • "Put That Putter Away" • "Does This Duckbill Make Me Look Fat?" • "Traffic Cam Caper" • "Bowl-R-Ama Drama" • "The Monster of Phineas-n-Ferbenstein" • "Oil on Candace" • "Unfair Science Fair" • "Unfair Science Fair Redux (Another Story)" • "Out to Launch" • "Got Game?" • "Comet Kermillian" • "Out of Toon" • "Hail Doofania!"


Season Two: "The Lake Nose Monster" • "Interview With a Platypus" • "Tip of the Day" • "Attack of the 50 Foot Sister" • "Backyard Aquarium" • "Day of the Living Gelatin" • "Elementary My Dear Stacy" • "Don't Even Blink" • "Chez Platypus" • "Perry Lays an Egg" • "Gaming the System" • "The Chronicles of Meap" • "Thaddeus and Thor" • "De Plane! De Plane!" • "Let's Take a Quiz" • "At the Car Wash" • "Oh, There You Are, Perry" • "Swiss Family Phineas" • "Hide and Seek" • "That Sinking Feeling" • "The Baljeatles" • "Vanessassary Roughness" • "No More Bunny Business" • "Spa Day" • "Phineas and Ferb's Quantum Boogaloo" • "Phineas and Ferb Musical Cliptastic Countdown" • "Bubble Boys" • "Isabella and the Temple of Sap" • "Cheer Up Candace" • "Fireside Girl Jamboree" • "The Bully Code" • "Finding Mary McGuffin" • "Picture This" • "Nerdy Dancin'" • "What Do It Do?" • "Atlantis" • "Phineas and Ferb Christmas Vacation!" • "Just Passing Through" • "Candace's Big Day" • "I Was a Middle Aged Robot" • "Suddenly Suzy" • "Undercover Carl" • "Hip Hip Parade" • "Invasion of the Ferb Snatchers" • "Ain't No Kiddie Ride" • "Not Phineas and Ferb" • "Phineas and Ferb-Busters!" • "The Lizard Whisperer" • "Robot Rodeo" • "The Beak" • "She's the Mayor" • "The Lemonade Stand" • "Phineas and Ferb Hawaiian Vacation" • "Summer Belongs to You!" • "Nerds of a Feather" • "Wizard of Odd" • "We Call it Maze" • "Ladies and Gentlemen, Meet Max Modem!" • "The Secret of Success" • "The Doof Side of the Moon" • "Split Personality" • "Brain Drain" • "Rollercoaster: The Musical!" • "Make Play" • "Candace Gets Busted"
Season Three: "The Great Indoors" • "Canderemy" • "Run, Candace, Run" • "Last Train to Bustville" • "Phineas' Birthday Clip-O-Rama!" • "The Belly of the Beast" • "Moon Farm" • "Ask a Foolish Question" • "Misperceived Monotreme" • "Candace Disconnected" • "Magic Carpet Ride" • "Bad Hair Day" • "Meatloaf Surprise" • "Phineas and Ferb Interrupted" • "A Real Boy" • "Mommy Can You Hear Me?" • "Road Trip" • "Tour de Ferb" • "Skiddley Whiffers" • "My Fair Goalie" • "Bullseye!" • "That's the Spirit" • "The Curse of Candace" • "Escape from Phineas Tower" • "Lotsa Latkes" • "Ferb Latin" • "A Phineas and Ferb Family Christmas" • "Tri-Stone Area" • "Doof Dynasty" • "Excaliferb" • "Phineas and Ferb and the Temple of Juatchadoon" • "Monster from the Id" • "Gi-Ants" • "The Remains of the Platypus" • "Mom's in the House" • "Perry the Actorpus" • "Let's Bounce" • "Bully Bromance Break Up" • "Quietest Day Ever" • "Doonkleberry Imperative" • "Meapless in Seattle" • "Delivery of Destiny" • "Buford Confidential" • "The Mom Attractor" • "Cranius Maximus" • "Agent Doof" • "Minor Monogram" • "What a Croc!" • "Sleepwalk Surprise" • "Sci-Fi Pie Fly" • "Sipping with the Enemy" • "Tri-State Treasure: Boot of Secrets" • "Doofapus" • "Norm Unleashed" • "Where's Perry?" • "Ferb TV" • "When Worlds Collide" • "What'd I Miss?" • "Road to Danville" • "This is Your Backstory" • "Blackout!"
Season Four: "For Your Ice Only " • "Happy New Year!" • "Fly On the Wall" • "Bully Bust" • "My Sweet Ride" • "Der Kinderlumper" • "Sidetracked" • "Primal Perry" • "Mind Share" • "Backyard Hodge Podge" • "Bee Day" • "Bee Story" • "Great Balls of Water" • "Where's Pinky?" • "Phineas and Ferb Musical Cliptastic Countdown Hosted by Kelly Osbourne" • "Knot My Problem" • "Just Desserts" • "La Candace-Cabra" • "Happy Birthday, Isabella" • "Love at First Byte" • "One Good Turn" • "Mission Marvel" • "Thanks But No Thanks" • "Troy Story" • "Druselsteinoween" • "Terrifying Tri-State Trilogy of Terror" • "Face Your Fear" • "Cheers for Fears" • "Steampunx" • "Just Our Luck" • "Return Policy" • "Live and Let Drive" • "Phineas and Ferb Save Summer" • "Father's Day" • "Imperfect Storm" • "The Return of the Rogue Rabbit" • "It's No Picnic" • "The Klimpaloon Ultimatum" • "Operation Crumb Cake" • "Mandace" • "Phineas and Ferb: Star Wars" • "Lost in Danville" • "The Inator Method" • "Night of the Living Pharmacists" • "Tales from the Resistance: Back to the 2nd Dimension" • "Doof 101" • "Act Your Age" • "Last Day of Summer" • "O.W.C.A. Files"
v - e -

d
Characters
Addison

• Zed Necrodopolis •

Bucky Buchanin

• Eliza •

Bree

•

Bonzo

•

Zoey Necrodopolis

• The Aceys • Willa • Wyatt • Wynter
Episodes
New Kid in Town

•

Vanna's Empty Reflection

•

You Do You

•

Legends of Seabrook

•

Zed's Under Her Spell

•

Secret Cave

•

Vampires Rise!

•

Feelin' the Power
Locations
Seabrook

•

Zombietown

•

Seabrook High
v - e -

d

Locations
East High School •

Bolton Household

•

Mountain Ski Resort

•

Lava Springs

•

Stanford University