This article is about the regional children's play center chain Club Disney. For the weekend programing block known as Disney Club, see The Disney Club.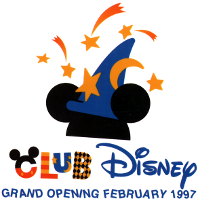 Club Disney was a regional children's play center concept operated by Disney Regional Entertainment. It was billed as "imagination-powered playsite". The first location opened in Thousand Oaks, California. In February 1998, another one was built at the Eastland Shopping Center in West Covina, California.
Three more were also built in 1999, including one at 56th Street and Ray Road in Chandler, Arizona, and 75th Avenue and Bell Road in Glendale, Arizona, both suburbs of Phoenix, as well as one in Lone Tree, Colorado, near Park Meadows Mall, south of Denver. Eventually, due to a change in strategy at the corporate level, all locations were closed on November 1, 1999. The Mesa location would be repurposed into a new children's entertainment complex called Makutu's Island, retaining some play elements while losing the Disney branding.