"Day of the Sorcerers" is the eighty-fourth episode of the Disney Junior animated series Sofia the First. It premiered on April 28, 2017 and is the first episode in the fourth season.
Plot
Sofia arrives at Hexley Hall with Cedric and Wormwood for the Conjurers Conference, a gathering of every sorcerer from every kingdom. Sofia is once again serving as Cedric's apprentice to help him with his spells at the Conference. Looking up at a statue of Grimtrix, Sofia fears that Grimtrix will be at the Conference, but Cedric assures her he will not try anything with so many wizards around. Once inside, Sofia is wowed by all the sights. She stops by a sorceress painting an Enchanted Painting. The sorceress tells her she is painting the Mystic Isles, the land where all magic comes from and which is home to all sorts of magic creatures that is really hard to get to. Sofia also meets up with Princess Jun, who is there to help Wu-Chang at the Conference. Suddenly, Grimtrix's weasel Wriggley comes up and gives Cedric an invitation to a meeting of the greatest sorcerers in the world in the Enchanted Portrait Parlor. Sofia asks Jun where Cedric went and Jun points out where. When she sees Wriggley, Sofia realizes something is wrong and follows them.
Cedric arrives at the meeting which is attended by Grimtrix, Greylock the Grand, Morgana, Baron Von Rocha, a grumpy wizard Cedric bumped into earlier, Pumpkin's master and a tiny wizard. The meeting is for all spellcasters who feel overlooked by Royals and believe they should rule their kingdoms. To accomplish this, Grimtrix is assembling the group into the Order of the Wand and giving it's members Medusa Stones, magical stones that make any spell cast with the wand they are put on permanent. Sofia, who has heard everything, pulls Cedric out of the meeting. Sofia tells Cedric she cannot believe what Grimtrix is doing and asks him why Grimtrix would think he would be part of such a horrible plan. Cedric tells her that he intends to stall Grimtrix and urges her to go ask the other spellcasters for help. After Sofia leaves, Cedric confesses that he feels very guilty about going along with a plan that could hurt Sofia. He isn't sure if taking over Enchancia is what he wants to do anymore if it means sacrificing their friendship. Wormwood concedes that Sofia has been kind to Cedric, but the rest of the world has still been cruel to him and they deserve to be punished. Emboldened by Wormwood's persuasion and his own desire to prove himself, Cedric takes a Medusa Stone from Grimtrix.
Meanwhile Sofia meets up with Jun and asks her where Wu-Chang is. Jun tells her that he and most of the other sorcerers were led to the library. Sofia tells Jun about Grimtrix's plot and together they head to the library. When they get there, they find that all the good sorcerers have been trapped inside by the shusher. They get the shusher off the door by being as loud as they can. Their plan works and Merlin and the other good sorcerers are free. Sofia tells them about Grimtrix's plot. Merlin tells her how to undo the effects of Medusa Stones.
When they discover the evil sorcerers have already left, the good sorcerers take off to protect their kingdoms from them. Sofia assumes that Cedric was not able to stall them and goes to see if he is okay, but when Sofia finds him, Grimtrix is telling him to have fun taking over Enchancia. Sofia confronts him and Wormwood, who gloats about Cedric's plans to take over Enchancia, and about all his plots to steal her Amulet since she first arrived at the Castle. Cedric admits that Wormwood is telling the truth about his evil deeds and hesitantly tells Sofia they aren't truly friends, leaving Sofia heartbroken. Cedric goes to take over Enchancia while Sofia grabs a magic broom and goes after him.
Cedric arrives back at Enchancia Castle and freezes everyone using the Medusa Stone's magic. Sofia arrives to stop him, but, because Cedric cannot bear to use the Medusa Stone to freeze her, she manages to grab it away from him. Sofia then drops the Medusa Stone to the ground and destroys it, which undoes the effects of the Medusa Stone's magic. Once unfrozen, King Roland has the guards seize Cedric. Upon being asked for an explanation, Cedric reveals all the frustration and resentment he has felt about never being good enough for his parents or for the Kingdom, and how the years of mistreatment and mockery made him feel desperate to prove himself as a powerful and capable wizard. Roland does not show any mercy or guilt for the disrespect Cedric went through and has the guards arrest him. Sofia tries to defend Cedric, but Miranda dismisses it, telling Sofia she is trying to see the good in someone who doesn't have any in him. Nonetheless, when Cedric is taken away by the guards, Sofia goes to visit Cedric in the dungeon and tells him the worst thing he did was telling her they were not friends, which she knows is not true. Cedric sincerely apologizes.
Grimtrix looks through his crystal ball and sees his fellow evil sorcerers have successfully taken over various kingdoms, but notices that Cedric failed so he goes to Enchancia Castle to help him succeed. He freezes everyone again with Medusa stones. Sofia goes to stop him while Cedric frees himself and Wormwood. When he catches up to Sofia, Grimtrix allows Cedric to do the honors of stopping Sofia and taking over Enchancia once and for all, but this time Cedric willingly helps Sofia defeat Grimtrix and save the Royal Family, finally giving up on stealing the throne. Grimtrix is taken away by the guards.
Cedric then apologizes to the Royal Family, who are skeptical of how they can forgive him after what he's done. Sofia reminds her family that even Amber has acted regrettably in the past, but she gave her sister a second chance, and now they have a wonderful relationship. The Royal Family decides to forgive Cedric and give him one more chance, and both Miranda and Roland admit they should treat Cedric better from now on, but on the condition that he remains grateful to Sofia for standing up for him. James asked Cedric to put on a magic show for them, which Sofia disapproved of until Cedric agrees as well as having Sofia as his apprentice once again.
Cast
Song
Trivia
Sofia wears her sorceress outfit for the third time in this episode. The first time was in "Cedric's Apprentice", second being "The Enchanted Feast". This is also the first time she wears it throughout the episode.
Greylock the Grand, Morgana, Baron Von Rocha, Merlin, Marshak, Wriggley, and Grimtrix make their second appearances in this episode.
Greylock the Grand is revealed to be evil in this episode.
The Mystic Isles are mentioned in this episode.
Princess Ivy is mentioned for the first time in the series after her appearance in the television special, The Curse of Princess Ivy.
Sofia and her family finally learn that Cedric was evil in this episode. Cedric, in turn, finally "officially" becomes good.
Starting with this episode, the show now features opening credits, listing the writers, storyboard artists, and directors, just like Elena of Avalor.
This is the second time James calls Cedric "Mr. Cedric" since "Substitute Cedric".
The Order of the Wand might be a reference to the Order of the Phoenix from the Harry Potter franchise.
Sofia mentions to Roland that when she first became a princess, Amber did mean things to Sofia but she gave Amber a second chance in "Once Upon a Princess".
Sofia mentions the times Cedric helped her save Royal Prep, helped her beat Princess Ivy and let Morgana catch him.
Prisoners in the dungeon resemble characters from the jail scene of Pirates of the Caribbean (attraction).
Moral: True friends help a friend do what's right.
Goofs
Cedric's outfit and Wormwood's feathers become black when they arrive at the Enchancia Castle.
International Premieres
Gallery
v - e - d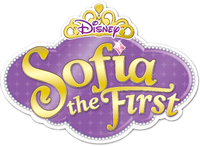 Characters
Princess Sofia • Queen Miranda • King Roland II • Prince James • Princess Amber • Princess Hildegard • Cedric the Sorcerer • Wormwood • Baileywick • Robin • Mia • Clover • Whatnaught • Goodwyn the Great • Winifred the Wise • Jade • Ruby Hanshaw • Princess Clio • Prince Zandar • Princess Jun • Prince Hugo • Minimus • Princess Vivian • Crackle • King Marcus and Queen Cecily • Trolls• Lucinda • Prince Jin • Magic Carpet • Jasper • Prince Khalid • Meg and Peg • Madam Ubetcha • Prince Desmond • Miss Nettle • Sir Gillium • Professor Popov • Helen Hanshaw • Oona • Queen Emmaline • Cora • Plank • Aunt Tilly • Wilbur the Wombeast • Sven • Emperor Quon • Empress Lin-Lin • Rex • Prince Axel • King Garrick • Electra • Vaughan and Vance • Marla • Sir Bartleby • Sir Maxwell • Sir Finnegan • Gwen • Chef Andre • Sofia the Worst • Lady Joy • Lord Gilbert • Wu-Chang • Jade Jaguar • Sir Dax • Boo • Princess Lani • Mamanu • Kamea and Halia • Praline • Freedo • Princess Zooey • Princess Astrid • Slickwell • Greylock the Grand • Princess Ivy • Dragons of Enchancia • Winter • Whiskers • Glacia the Ice Witch • Elliot, Amy, and Kurt • Tizzy • Master Erwin • Bryce Twigley • Button, Benngee, and Brody • Mossy • Carol of the Arrow • Jane • Princess Kari • Miss Elodie • Fluke • Slim • Shelly • Flip • Mantacorn • Onyx and Opal • Wendell Fidget • Mrs. Fidget • Saffron • Muck, Gunk, and Grime • Spruce • Ballerina • Mazzimo • Prince Roderick • Gavin • Kazeem • Sergeant Fizz • King Habib and Queen Farnaz • Chief Gnuckles • Flinch • Grotta • Elfonso • Elfred • Milo the Snake • King Henrik • Cordelia the Conjuror • Calista • Morgana • Crispy • Barley • Sassofras • Professor Zacharias Fleeber • Grand Mum • Gemina and Argus • Count Barnstorm • Sir Oliver • Sir Jaxon • Willawing • Kai • Princess Charlotte • Morris • Zinessa • King Philip and Queen Everly • Lily • Indigo • Marty and Maple • Mandy • Grimtrix • Wriggley, Pumpkin, and Chester • Skye • Piccolo • Baron Von Rocha • Professor Pecullian • Sea Monsters • Malachite and Fig • Omar • Prisma • Azurine • Orion • Vega • Chrysta • Sizzle • Cinder • Singe • Mare of the Mist • King Roland I • Roma • Giggling Goblin • Captain Quivers • Twitch • Vor • Nerissa


Elena of Avalor: Princess Elena • Princess Isabel • Francisco • Luisa • Shuriki • Alacazar • Zuzo • Mateo • Migs, Luna, and Skylar • Rafa • Chancellor Esteban • Armando • King Raul and Queen Lucia • Naomi Turner
Guest Characters: Flora, Fauna, and Merryweather • Cinderella • Jasmine • Magic Carpet • Belle • Ariel • Aurora • Snow White • Mulan • Rapunzel • Tiana • Merida • Olaf • Merlin • Archimedes