"Detroit" is the tenth song of the 1967 Disney film The Happiest Millionaire, written by the Academy Award-winning songwriting team of Richard Sherman and Robert B. Sherman.
Lyrics
Angie:
There's a shining city west of here
Where dreams are booming into gear
It's no humdrum, nine-to-five town
It's a growing, going, bright, alive town

Golden sparks light up the skies there
Like a thousand Fourth of Julys there
How I want to stake a claim and
Roll my sleeves and make my name in
Detroit!

You can hear it humming, see it coming
Feel it everywhere you go
It's tomorrow morning, the future dawning
With a bright and shining glow

It's the land with golden chariots
All molten out of dreams
Detroit! Detroit!
Detroit! Detroit!
It's Detroit!

Oh, I could be there, I'd be free there
Standing on my own two feet
I'd invent new motors, design new rotors
I'd be in the drivers seat

I'd make all my dreams realities
Oh, I'd be on my way
In Detroit! Detroit!
Detroit! Detroit!
In Detroit!

Others are giving their dreams a try
If others can dream there, why can't I?
Oh, you see where the rainbow ends for me
Is known to the world as F.O.B.
Detroit

Cordy:
If you hear it humming, see it coming
That's the place where you must go
But to make your name there, you must stake your claim there
And let no one tell you no

Angie:
And my dreams of golden chariots
In Detroit can all come true
For you hear it humming, and you see it coming
And you want to be there too.
v - e -

d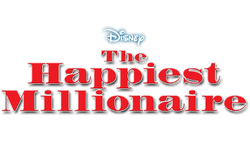 Characters
Anthony Biddle •

Cordelia Biddle

•

Aunt Mary

• John Lawless •

Mrs. Duke

•

Mrs. Worth

•

Cordy Biddle

•

Angie Duke

•

Tony Biddle

•

Liv Biddle