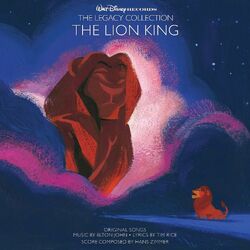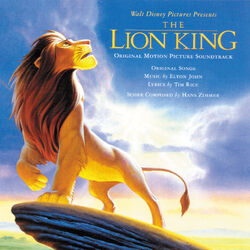 "Didn't Your Mother Tell You Not to Play with Your Food" is an instrumental score composed by Hans Zimmer heard on the soundtrack, The Lion King: The Legacy Collection.
Background
This score comes straight after "Circle of Life". The exact composition in this track was not used in the film, although it does share similarities with its replacement. The second part of the track was dialed out of the film, but would have scored the conversation between Mufasa and Scar.
Trivia
Previous releases have titled this track "Hyenas" and have erroneously placed it between "Father's Footsteps" and "Be Prepared".
When compared with the previous version, "Scar's Dinner", the two parts are joined together to play without a gap.