Spider-Man: No Way Home Trailer Dropped - The Loop
Play Sound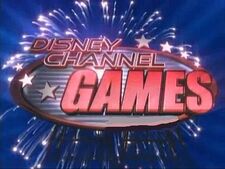 The Disney Channel Games of 2006, also called the DC games, is a mini series on Disney Channel that began airing in the United States on June 10, 2006, along with the So Hot Summer! 2006. It was the first year they aired the games. It was later aired in the United Kingdom on November 3, 2006, Australia on January 5, 2007, in Latin America on February 26, 2007, and in Canada on Family on June 19, 2007.
Its hosts for the first three weeks and the last week were Kim Possible and Doctor Drakken of the Disney Channel Series Kim Possible the fourth, fifth, and sixth week had Jake Long and Fu dog of American Dragon: Jake Long and the 7th and 8th week had Kuzco and Kronk of the The Emperor's New School. The field reporters are Brian Stepanek and Phill Lewis of The Suite Life of Zack & Cody. There are three teams of six, all of them Disney Channel stars. These teams must compete in a series of different challenges.
Teams
Blue Team (Winners)
The team MVPs were Song, Hudgens and Earles. Bleu and Sprouse returned to the blue team the following year.
Red Team
The team MVPs were Efron and Panabaker. Arias returned to the red team the following year.
Green Team
The team MVPs were Cyrus (twice) and Massey. Cyrus and Grabeel returned to the green team the following year.
Concert Performances
The opening and closing ceremonies did not feature any concert performances at the 2006 Games, but both had additional events during the ceremonies. The opening ceremony premiered on June 19, 2006 and the first event was held. The closing Ceremony aired on August 19, 2006. The top 10 favorite moments from the Games were featured. The Blue Team was the declared winner of the games and was awarded with a trophy, while the other teams were awarded medals for 2nd place and 3rd place.
Competitions
| Week | Event[1] | Description | Air Date | Winning Team |
| --- | --- | --- | --- | --- |
| 1 | Opening Ceremony/Obstacle Course | Two players go head-to-head in a giant inflatable obstacle course. | June 10, 2006 | Red Team |
| 2 | Rock Paper Scissors Showdown | Players competed one-on-one at classical Rock-Paper-Scissors. | June 24, 2006 | Blue Team |
| 3 | Hamster Ball Relay | Players race while inside a hamster ball. | July 1, 2006 | Green Team |
| 4 | Dunk Tank | Players from all teams go up against players from other teams and try to hit a target on the booth. | July 8, 2006 | Red Team |
| 5 | Alphabet Goop/Egg Toss | Players reach inside a goop to find missing letters. Players toss eggs and try to catch them, and in each round, the players move farther away from each other. | July 15, 2006 | Blue Team |
| 6 | Mountain Climb Relay | | July 29, 2006 | Green Team |
| 7 | Quiz Show Relay | | August 5, 2006 | Blue Team |
| 8 | Simon Says | In this game of Simon Says, Brian Stepanek is Simon and he controls what the players do. Jason Earles and Monique Coleman, both of the Blue Team, were the last two standing. Monique was the winner of the Simon Says game after Jason forfeited. | August 12, 2006 | Blue Team |
| 9 | Closing Ceremony | | August 19, 2006 | Blue Team |
Scoreboard
| Team | Week 1 | Week 2 | Week 3 | Week 4 | Week 5 | Week 6 | Week 7 | Week 8 | Total |
| --- | --- | --- | --- | --- | --- | --- | --- | --- | --- |
| Red | 100* | 25 | 50 | 200 | 50 | 100 | 75** | 0** | 725 |
| Blue | 50 | 100* | 75* | 100* | 200* | - | 100+ | 175 | 925 |
| Green | 25 | 50 | 150 | 100 | 50 | 200++* | 50 | 50 | 725 |
25 extra points for online voting
+ 25 extra points for winning The "Pre-Quiz Show Relay"
++ 25 extra points for winning The "Getcha Head In The Game Contest"
- Not participating

Highest Points

Lowest Points
MVP of the Week
References