Disney Infinity (also stylized as Disney INFINITY) is a video game developed by Avalanche Software and published by Disney Interactive Studios, that was released on August 18, 2013.[2][3][4] The video game uses collectible figurines that are then virtualized within the game allowing for characters from Disney and Pixar properties to interact and go on adventures, an aspect originally from U.B. Funkeys and Skylanders.
At launch, three worlds were available: The Incredibles, Pirates of the Caribbean and Monsters University. Other incorporated elements include the Cars franchise, Toy Story, Wreck-It Ralph, Phineas and Ferb, The Nightmare Before Christmas, Aladdin, DuckTales, Tron, Up, Tangled, Frankenweenie, The Lone Ranger, Frozen, The Muppets, Disney Parks, and more. The game was released for Wii, Xbox 360, Wii U, PlayStation 3, and Nintendo 3DS in August 2013. A PC version was also released on November 14, 2013. A portable Toy Box was also released exclusively for the iPad, along with another app for mobile devices called Disney Infinity: Action! where you can edit the characters into your own personal videos.
Gameplay
The game has the player place their Disney Infinity figures onto the circular spots of the Disney Infinity base to jump into the game and come alive in a fully animated interactive world. With the exception of non-biped characters such as those from the Cars series, each character has a double jump and a default set of attacks, as well as an ability unique to each figure.
For example, Sulley can roar to scare others whilst Violet and Randall Boggs can turn invisible. There are two main modes in the game: Play Set and Toy Box.[5]
Play Set mode
Play Set mode has Disney Infinity play sets of films which are accessed via placing the relevant play set piece onto the hexagonal spot of the Infinity Base. This includes Pirates of the Caribbean, Monsters University, The Incredibles, Cars, The Lone Ranger, and Toy Story. These play sets have their own unique campaign, which can be played with up to two players locally. The player takes control of characters, and plays as them in original adventures in different worlds. In these worlds, the player battles enemies, solves puzzles, overcomes obstacles and completes a variety of other unique quests. Each play set is essentially a self-contained world, based on a specific movie or series with recognizable characters, gameplay and storylines. Characters from one world cannot enter into another world, meaning two figures from the same series are required to play a play-set in split-screen multiplayer.[6] Playing through the play sets unlocks objects and vehicles that can be used in the Toy Box Mode.
Toy Box mode
Toy Box mode allows the player to create their own world and stories, similar to Toy Box mode in Toy Story 3: The Video Game. It also allows the player to mix and match everything that is unlocked within the play sets including characters, weapons and gadgets. There are various "adventures" in this mode, which help teach the player how to use the mode's tools. Players can also earn "spins", which can be used to unlock additional items in the Toy Box, by playing through play sets as well as the "adventures" for the first time, or leveling up their characters. The mode supports online multiplayer, in which players can play around with items that only the other player has, albeit only during that session.
A portable Toy Box became available in late 2013, exclusively for the iPad.[7] A version of the Toy Box is also available for the Microsoft Windows personal computer. These versions of the Toy Box utilize the web codes included with each Disney Infinity character.
Physical elements
The Starter Pack[8] edition of the game is bundled with three figurines (James P. Sullivan, Captain Jack Sparrow, and Mr. Incredible), the play set piece for Monsters University, Pirates of the Caribbean, and The Incredibles, and an Infinity Base.[2] The Infinity Base has two round spots to place figurines, and a hexagonal spot to place play set pieces. When the figurines are placed on the Infinity Base, the characters are imported into the game, while play set pieces unlock Play Sets.[5]
Power Discs are discs that can be placed on the Infinity Base along with their characters to add new elements to the game. Players can use up to three environment enhancements (Hexagonal Power Discs) that can only be used in the toy box mode, and up to two character enhancements (Circular Power Discs) per character. The environment enhancements can alter the terrain, change the background "sky," add new vehicles or add new weapons. The character enhancements will alter things about the character such as damage done, replenish health, allow for faster experience gain for leveling and so on. One Power Disc is included with the Starter Pack whilst additional discs are sold in blind bags each containing two discs.[9]
Alternate versions
Following a delay, the PC version of Disney Infinity was released on November 14, 2013. This version is available free of charge, and can be downloaded from the official Disney Infinity website. This version originally contained only the game's Toy Box mode, similar to the iPad version. However, a patch was released on February 28, 2014 that added in all six Play Sets, putting it on par with the console versions.[10] The game features several changes from the console version, however. The game does not support the Infinity Base. Instead, characters are unlocked either by purchasing them from the Disney Infinity website (at a discounted rate, due to the lack of a physical figurine) or by redeeming a web code card included with the physical figurines. Since Power Discs do not come with web codes, they must be purchased from the PC Shop. The game also does not support multiplayer, though players can link up with the console version to share Toy Boxes between the two versions.[11][12]
Due to the space limitations of the Wii platform, some design decisions had to be made in the game. The gameplay does not have online play or multiplayer in Play Sets, but there is multiplayer in Toy Box.[13] That means: smaller play set worlds, no downloadable or shareable toy box worlds. Toy Box version has only 6 different Toy Box Worlds, each with different toys and tools.[14] On August 21, 2014, the Disney Infinity software was released as a free download for the North American Wii U eShop, for the convenience of upgrading to the superior Wii U version for players who originally own the Wii Starter Pack, although the Wii version is backwards-compatible on Wii U.[15] The follow-up game is not available for Wii.
Different from the console and PC versions, the Nintendo 3DS version of the game is a party game, in which up to four players play on various themed game boards and participate in various minigames. The Toy Box mode can be used to create new game boards. This version uses its own Infinity Base, which has only one character slot compared to the console version, and connects to the 3DS wirelessly.[16]
Characters
Playable characters
Exclusive
Crystal Exclusives
*In the US, Crystal Buzz Lightyear is sold with Crystal Lightning McQueen in the Race to Space pack. In other countries, he is sold separately.
Early Release
Non-playable characters
Confirmed items
Voice cast
The Incredibles
Monsters University
Pirates of the Caribbean
The Lone Ranger
Cars
Toy Story
Other characters
Adventures
In the Toy Box mode, adventures can be accessed by stepping on the red circle on the Disney Infinity hub. There are two types of adventures: basic adventures, and character adventures. Basic adventures can be accessed by any character, while character adventures can only be accessed when a certain character is present. The Cars characters can only access Castles & Slingshots, Sumo, racing adventures and their own adventures.
Editions
Disney Infinity: 2.0 Edition
Main article: Disney Infinity: 2.0 Edition
There were rumors of discussions to use characters from other properties owned by Disney such as the Marvel Universe and Star Wars,[17] who are reported to be in development.[18][19]
On April 30, 2014, Disney announced a follow-up game, Disney Infinity: 2.0 Edition, for release on Xbox 360, PlayStation 3, PS Vita, Wii U, iOS, PC, Xbox One, and PlayStation 4 in Q4 2014, featuring characters from the Marvel Comics universe, as the first installment of Disney Infinity 2.0. The game will feature improved Toy Box editor tools and introduces Toy Box Games, discs which allows players to create games based on genres such as tower defense. The game will also be compatible with all figurines and accessories from the previous Disney Infinity. The starter pack will contain figures for Avengers characters Iron Man, Thor and Black Widow, with figures of Captain America, Hulk, Hawkeye, Nick Fury, Stitch, Maleficent, Donald Duck, Tinker Bell, Merida, Aladdin, Jasmine, Spider-Man, Venom, and other assorted Spider-Man characters being released separately alongside the game.[20]
Disney Infinity: 3.0 Edition
Main article: Disney Infinity: 3.0 Edition
Reception
Disney Infinity received mostly positive reviews from critics (except for the 3DS version, which received negative reviews). It received a 74 and 75 out of 100 on review aggregrator site Metacritic, for PlayStation 3 and Xbox 360 respectively.[21][22]
The sandbox mode, namely the Toy Box mode, received much praise. Steven O'Donnell of Good Game: Spawn Point stated that "it's a bit like Minecraft in that you're dropped into an open world that you can then build some pretty spectacular structures in."[23] Kevin VanOrd of GameSpot called the Toy Box "a gleefully entertaining shared space," and greatly preferred it over the story mode.[24]
The figurines of the playable characters received mixed to positive reactions. Daniel Krupa of IGN said that they're "well-made statues," and that "each one really captures the personality of that character with a charismatic stance."[25] The soundtrack and dialogue of Disney Infinity also received mixed reactions. Andrew Reiner of Game Informer said that "characters repeat dialogue way too often," and that the soundtrack is "often surprisingly absent."[25] Andy Robertson of Forbes stated that his children loved playing the figurines, both in the game and as toys.[26]
The overall price of the game and all of the toys received media coverage. Jeff Cork of Game Informer said that to purchase all items at the launch (the game, all launch toys and power discs) it costs a minimum of AUD$460.[27] Kevin VanOrd of GameSpot called Disney Infinity "a platform designed to keep you spending money."[24] Nick Cowen of The Guardian warned parents to "get ready with those wallets."[28]
In September 2013, Disney revealed that the game had sold 294,000 copies in the United States during its first two weeks on sale.[29]
On October 18, 2013, Disney Interactive announced that the game had sold more than a million copies worldwide. With more figures not yet released, Disney hopes the number of units sold will continue to grow.[30] As of January 20, 2014, three million starter packs have been sold.[31]
The game was nominated for the Nickelodeon Kids' Choice Awards in 2014,[32] but lost to Just Dance 2014.[33]
Gallery
Trivia
The Luxo Ball is a projectile and various other uses in Toy Box, just like in Toy Story 3: The Video Game.
Some of the international trailers contain a few alternate shots from the game.
The song playing in the trailer is "Nero's Me and You".
The face statues in the fish tank from Finding Nemo also appear.
Syndrome appears in the game, which is strange since he got killed at the end of The Incredibles.
Certain music from the films also play. These include "Jessie's in Trouble" and "Zurg's Planet" by Randy Newman from Toy Story 2; "Saving Metroville" by Michael Giacchino from The Incredibles; "Wow" by Thomas Newman from Finding Nemo; the Condorman main theme by Mancini; "Peter Pan Ride Music" by Sammy Cahn and Sammy Fain from the Disneyland ride; "Sugar Rush Showdown" by Henry Jackman and Matthew Margeson from Wreck-It Ralph; "Re-Animation" by Danny Elfman from Frankenweenie; the end title from The Nightmare Before Christmas by Elfman; "Gitchee Gitchee Goo" by Jon Barry, Jeff Marsh and Dan Povenmire from Phineas and Ferb; "Sugar Rush" by Jamie Houston and Yasushi Akimoto from Wreck-It Ralph; "Recognizer" by Daft Punk from Tron: Legacy; "Mickey Mouse March" by Jimmie Dodd from The Mickey Mouse Club; "Something That I Want" by Grace Potter from Tangled; "All in the Golden Afternoon" by Bob Hilliard and Sammy Fain from Alice in Wonderland; and tracks by Sasha Dikiciyan from the Tron: Evolution video game, and "WALL•E" by Thomas Newman from WALL•E.[34][35]
Although Raoul ÇaRoule and Max Schnell appear on pictures in Ramone's House of Body Art, they do not make a physical appearance in the game.
Although Lizzie, Sarge, and Sheriff do not appear in the game, they are mentioned various times. Sarge was mentioned by Finn that he agreed to let Finn run Sarge's Surplus Hut while he is on vacation. Flo mentions that the hut needs to be built since Sarge and Sheriff are on vacation, as well as mentioning Lizzie as to find some of her license plates that are scattered around.
Some of the vintage posters for Cars 2 appear in Luigi's Casa Della Tires, although not in the Toy Box.
Although Tony Rydinger does not appear in the game, he was mentioned by Violet wondering what he was doing, and Dash singing "K-I-S-S-I-N-G" about Violet and Tony. Also, Jack-Jack Parr was mentioned by Mr. Incredible, who hopes that he will handle well with his babysitter. He was also mentioned by Mrs. Incredible, who also mentions Kari McKeen in different lines, wondering if she is handling Jack-Jack.
The Battle Races, turbo boost packs, and some music and sound effects from Cars 2: The Video Game are reused in the game.
Andy Davis, Flynn Rider, Pascal, and Marshmallow are mentioned in the game.
Ferb Fletcher and Emperor Zurg were both intended to be in the original version of Disney Infinity. However, for unstated reasons, both were scrapped as playable characters.
The game's subtitles spell Arendelle as "Arandelle".
In Skylanders: Trap Team, Bomb Shell, a villain of the Magic element, bares a slight resemblance to the Turtle Pirate enemy, as both are turtles who throw bombs.
Disney Infinity was initially going to appear in Ralph Breaks the Internet as the Disney hub, but due to the failure of the game, it was replaced with Oh My Disney.
Videos
Trailers
Behind the Scenes
External links
References
v - e - d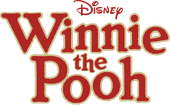 Songs
Movie Songs
Winnie the Pooh and the Honey Tree: "Winnie the Pooh" • "Up, Down, Touch the Ground" • "Rumbly in My Tumbly" • "Little Black Rain Cloud" • "Mind Over Matter"
Winnie the Pooh and the Blustery Day: "A Rather Blustery Day" • "The Wonderful Thing About Tiggers" • "Heffalumps and Woozles" • "Rain, Rain, Rain Came Down, Down, Down" • "Hip-Hip-Hooray!"
Boo to You Too! Winnie the Pooh: "I Am Not Afraid" • "I Wanna Scare Myself"
Pooh's Grand Adventure: The Search for Christopher Robin: "Forever & Ever" • "Adventure is a Wonderful Thing" • "If It Says So" • "Wherever You Are" • "Everything is Right"
The Many Songs of Winnie the Pooh: "It Really Was a Woozle, Yes it Was"
Sing a Song with Pooh Bear: "Kanga Roo Hop" • "You're the One and Only One" • "Harvest What You Grow" • "My Song"
Winnie the Pooh: A Valentine for You: "Girls are Like Boys" • "When the Love Bug Bites" • "Places in the Heart"
Winnie the Pooh: A Very Merry Pooh Year: "Jingle Bells" • "Snow Snows" • "Merry Pooh Year" • "Hunny, Not for Me" • "Auld Lang Syne"
The Tigger Movie: "Someone Like Me" • "Whoop-de-Dooper Bounce" • "Lull-a-Bee" • "Round My Family Tree" • "How to Be a Tigger" • "Your Heart Will Lead You Home"
Piglet's Big Movie: "If I Wasn't So Small" • "A Mother's Intuition" • "With a Few Good Friends" • "Sing-Ho (For the Life of a Bear)" • "The More It Snows (Tiddely-Pom)" • "The More I Look Inside" • "Comforting to Know"
Springtime With Roo: "We're Huntin' Eggs Today" • "Sniffley Sniff" • "Easter Day With You" • "The Way It Must Be Done"
Pooh's Heffalump Movie: "Little Mr. Roo" • "The Horribly Hazardous Heffalumps" • "The Name Game" • "Shoulder to Shoulder" • "In the Name of the Hundred Acre Wood/What Do You Do?"
Pooh's Heffalump Halloween Movie: "Trick 'R Treating With Our Friends" • "Brave Together"
Winnie the Pooh: "The Tummy Song" • "A Very Important Thing to Do" • "The Winner Song" • "The Backson Song" • "It's Gonna Be Great" • "Everything is Honey" • "Pooh's Finale"
Christopher Robin: "Goodbye, Farewell" • "Busy Doing Nothing" • "Christopher Robin"
Television Songs
Welcome to Pooh Corner: "Welcome to Pooh Corner Theme Song" • "Try a Little Something New" • "The Right Side" • "Yes, I Can" • "You're the Only You" • "I Hum to Myself" • "Please and Thank You" • "Responsible Persons" • "Welcome to Pooh Corner Ending Theme"
The New Adventures of Winnie the Pooh: "Pooh Bear" • "'Cause It's Make Believe" • "The Floating Song" • "Nothing's Too Good for a Friend" • "Under the Bed" • "I Don't Have A Name" • "King of the Beasties" • "The End" • "Pirates is What We'll Be" • "Tigger, the Private Ear is Here"
The Book of Pooh: "Everyone Knows He's Winnie the Pooh" • "Goodbye for Now" • "Your Best Wishes" • "On the Double" • "Who is Me" • "Think, Think, Think" • "What Piglets Are" • "I Watch for Signs" • "We're Making a Cake" • "If I Could Be Big" • "Isn't that Funny?" • "Find the X" • "Everyone Wants a Valentine" • "That's What We Do" • "Keep it Simple" • "Have You Got a Book For Me?" • "Give It a Try" • "On Your Way Back Home" • "The Birdbird Song" • "Nightmare Wranglers" • "Carry On" • "What's Your Name, River" • "Where Do Words Go?" • "Under a Spelling Bee's Spell" • "Adventure" • "Mental Altitude" • "I Want to Know Everything Now" • "Happy Tailiversary" • "Get Growin'" • "Tigger's Lullaby" • "Perfect Party" • "If We Were Talkin'" • "Someone New to Meet" • "My Hero" • "I Want To Be Scary" • "Broken Friendships" • "Do the Roo" • "Call Me Buck-a-Roo" • "At Chez Piglet" • "Nothing Ever Happens" • "Too Much Honey" • "Lost in a Book"
My Friends Tigger and Pooh: "A Few Simple Rules" • "Bouncin'" • "The Grass is Greenier" • "The Password Song" • "Underneath the Same Sky" • "One Big Happy Family" • "Think, Think, Think" • "The Question Song" • "Floating in a Cloud" • "Different Can Be Good" • "The Little Things You Do" • "There's a Party" • "No More Fun In the Snow" • "Butterflies" • "What Makes a Pony a Pony" • "When We Work Together" • "Christmas Comes Tomorrow" • "Time to Go (On a Trek Through the Snow)" • "Snowman Song"
Miscellaneous: "Luv-a-bye" • "Playtime Song" • "Learning Song" • "Friendship Song"

v - e - d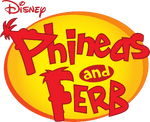 Episodes
Season One: "Rollercoaster" • "Candace Loses Her Head" • "The Fast and the Phineas" • "Lawn Gnome Beach Party of Terror" • "The Magnificent Few" • "S'Winter" • "Are You My Mummy?" • "Flop Starz" • "Raging Bully" • "Lights, Candace, Action!" • "Get That Bigfoot Outta My Face!" • "Tree to Get Ready" • "It's About Time!" • "Jerk De Soleil" • "Toy to the World" • "One Good Scare Ought to Do It!" • "A Hard Day's Knight" • "I, Brobot" • "Mom's Birthday" • "Journey to the Center of Candace" • "Run Away Runway" • "I Scream, You Scream" • "It's a Mud, Mud, Mud, Mud World" • "The Ballad of Badbeard" • "Dude, We're Getting the Band Back Together" • "Ready for the Bettys" • "The Flying Fishmonger" • "Phineas and Ferb Get Busted!" • "Greece Lightning" • "Leave the Busting to Us!" • "Crack That Whip" • "The Best Lazy Day Ever" • "Boyfriend From 27,000 B.C." • "Voyage to the Bottom of Buford" • "Put That Putter Away" • "Does This Duckbill Make Me Look Fat?" • "Traffic Cam Caper" • "Bowl-R-Ama Drama" • "The Monster of Phineas-n-Ferbenstein" • "Oil on Candace" • "Unfair Science Fair" • "Unfair Science Fair Redux (Another Story)" • "Out to Launch" • "Got Game?" • "Comet Kermillian" • "Out of Toon" • "Hail Doofania!"


Season Two: "The Lake Nose Monster" • "Interview With a Platypus" • "Tip of the Day" • "Attack of the 50 Foot Sister" • "Backyard Aquarium" • "Day of the Living Gelatin" • "Elementary My Dear Stacy" • "Don't Even Blink" • "Chez Platypus" • "Perry Lays an Egg" • "Gaming the System" • "The Chronicles of Meap" • "Thaddeus and Thor" • "De Plane! De Plane!" • "Let's Take a Quiz" • "At the Car Wash" • "Oh, There You Are, Perry" • "Swiss Family Phineas" • "Hide and Seek" • "That Sinking Feeling" • "The Baljeatles" • "Vanessassary Roughness" • "No More Bunny Business" • "Spa Day" • "Phineas and Ferb's Quantum Boogaloo" • "Phineas and Ferb Musical Cliptastic Countdown" • "Bubble Boys" • "Isabella and the Temple of Sap" • "Cheer Up Candace" • "Fireside Girl Jamboree" • "The Bully Code" • "Finding Mary McGuffin" • "Picture This" • "Nerdy Dancin'" • "What Do It Do?" • "Atlantis" • "Phineas and Ferb Christmas Vacation!" • "Just Passing Through" • "Candace's Big Day" • "I Was a Middle Aged Robot" • "Suddenly Suzy" • "Undercover Carl" • "Hip Hip Parade" • "Invasion of the Ferb Snatchers" • "Ain't No Kiddie Ride" • "Not Phineas and Ferb" • "Phineas and Ferb-Busters!" • "The Lizard Whisperer" • "Robot Rodeo" • "The Beak" • "She's the Mayor" • "The Lemonade Stand" • "Phineas and Ferb Hawaiian Vacation" • "Summer Belongs to You!" • "Nerds of a Feather" • "Wizard of Odd" • "We Call it Maze" • "Ladies and Gentlemen, Meet Max Modem!" • "The Secret of Success" • "The Doof Side of the Moon" • "Split Personality" • "Brain Drain" • "Rollercoaster: The Musical!" • "Make Play" • "Candace Gets Busted"
Season Three: "The Great Indoors" • "Canderemy" • "Run, Candace, Run" • "Last Train to Bustville" • "Phineas' Birthday Clip-O-Rama!" • "The Belly of the Beast" • "Moon Farm" • "Ask a Foolish Question" • "Misperceived Monotreme" • "Candace Disconnected" • "Magic Carpet Ride" • "Bad Hair Day" • "Meatloaf Surprise" • "Phineas and Ferb Interrupted" • "A Real Boy" • "Mommy Can You Hear Me?" • "Road Trip" • "Tour de Ferb" • "Skiddley Whiffers" • "My Fair Goalie" • "Bullseye!" • "That's the Spirit" • "The Curse of Candace" • "Escape from Phineas Tower" • "Lotsa Latkes" • "Ferb Latin" • "A Phineas and Ferb Family Christmas" • "Tri-Stone Area" • "Doof Dynasty" • "Excaliferb" • "Phineas and Ferb and the Temple of Juatchadoon" • "Monster from the Id" • "Gi-Ants" • "The Remains of the Platypus" • "Mom's in the House" • "Perry the Actorpus" • "Let's Bounce" • "Bully Bromance Break Up" • "Quietest Day Ever" • "Doonkleberry Imperative" • "Meapless in Seattle" • "Delivery of Destiny" • "Buford Confidential" • "The Mom Attractor" • "Cranius Maximus" • "Agent Doof" • "Minor Monogram" • "What a Croc!" • "Sleepwalk Surprise" • "Sci-Fi Pie Fly" • "Sipping with the Enemy" • "Tri-State Treasure: Boot of Secrets" • "Doofapus" • "Norm Unleashed" • "Where's Perry?" • "Ferb TV" • "When Worlds Collide" • "What'd I Miss?" • "Road to Danville" • "This is Your Backstory" • "Blackout!"
Season Four: "For Your Ice Only " • "Happy New Year!" • "Fly On the Wall" • "Bully Bust" • "My Sweet Ride" • "Der Kinderlumper" • "Sidetracked" • "Primal Perry" • "Mind Share" • "Backyard Hodge Podge" • "Bee Day" • "Bee Story" • "Great Balls of Water" • "Where's Pinky?" • "Phineas and Ferb Musical Cliptastic Countdown Hosted by Kelly Osbourne" • "Knot My Problem" • "Just Desserts" • "La Candace-Cabra" • "Happy Birthday, Isabella" • "Love at First Byte" • "One Good Turn" • "Mission Marvel" • "Thanks But No Thanks" • "Troy Story" • "Druselsteinoween" • "Terrifying Tri-State Trilogy of Terror" • "Face Your Fear" • "Cheers for Fears" • "Steampunx" • "Just Our Luck" • "Return Policy" • "Live and Let Drive" • "Phineas and Ferb Save Summer" • "Father's Day" • "Imperfect Storm" • "The Return of the Rogue Rabbit" • "It's No Picnic" • "The Klimpaloon Ultimatum" • "Operation Crumb Cake" • "Mandace" • "Phineas and Ferb: Star Wars" • "Lost in Danville" • "The Inator Method" • "Night of the Living Pharmacists" • "Tales from the Resistance: Back to the 2nd Dimension" • "Doof 101" • "Act Your Age" • "Last Day of Summer" • "O.W.C.A. Files"
Community content is available under
CC-BY-SA
unless otherwise noted.