Wiki Targeted (Entertainment)
Play Sound
Doctor Drift is a Toon NPC red Horse who resides in Anchor Management on Lighthouse Lane, Donald's Dock.
SOS Toon
Doctor Drift is also an SOS Toon. She is a 3-star Restock Lure SOS. She will restock Lure Gags for all toons in battle.
Trivia
She was one of the toons who was remodeled.
She used to be a Lavender Mouse.
v - e -

d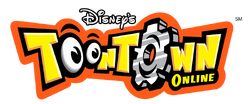 Toons
Cat • Dog • Duck • Mouse • Pig • Rabbit • Bear • Horse • Monkey
Locations
Neighborhoods: Toontown Central • Donald's Dock • Daisy Gardens • Minnie's Melodyland • The Brrrgh • Donald's Dreamland • Chip 'n Dale's Acorn Acres • Goofy Speedway
Cog Headquarters: Bossbot Headquarters • Lawbot Headquarters • Cashbot Headquarters • Sellbot Headquarters
Gags
Toon-Up: Feather • Megaphone • Lipstick • Bamboo Cane • Pixie Dust • Juggling Balls • High Dive
Trap: Banana Peel • Rake • Marbles • Quicksand • Trapdoor • TNT • Railroad
Lure: $1 Bill • Small Magnet • $5 Bill • Big Magnet • $10 Bill • Hypno Goggles • Presentation
Sound: Bike Horn • Whistle • Bugle • Aoogah • Elephant Trunk • Foghorn • Opera Singer
Throw: Cupcake • Fruit Pie Slice • Cream Pie Slice • Whole Fruit Pie • Whole Cream Pie • Birthday Cake • Wedding Cake
Squirt: Squirting Flower • Glass of Water • Squirt Gun • Seltzer Bottle • Fire Hose • Storm Cloud • Geyser
Drop: Flower Pot • Sandbag • Anvil • Big Weight • Safe • Grand Piano • Toontanic
Cogs
Bossbots: Flunky • Pencil Pusher • Yesman • Micromanager • Downsizer • Head Hunter • Corporate Raider • The Big Cheese • Chief Executive Officer


Lawbots: Bottom Feeder • Bloodsucker • Double Talker • Ambulance Chaser • Back Stabber • Spin Doctor • Legal Eagle • Big Wig • Chief Justice


Cashbots: Short Change • Penny Pincher • Tightwad • Bean Counter • Number Cruncher • Money Bags • Loan Shark • Robber Baron • Chief Financial Officer


Sellbots: Cold Caller • Telemarketer • Name Dropper • Glad Hander • Mover & Shaker • Two-Face • The Mingler • Mr. Hollywood • Vice President

See also
Toontown Rewritten