This article is about the character. For the film, see Doctor Strange (film).
"Dormammu, I've come to bargain!"
―Doctor Strange
Dr. Stephen Vincent Strange is a superhero from Marvel Comics. He is a neurosurgeon who suffered nerve damage to his hands in a car crash. He sought out the Ancient One, hoping to cure his disability, but abandons that notion after being taught to use and utilize magic from The Ancient One, eventually becoming the Sorcerer Supreme.
He debuts in the Marvel Cinematic Universe as the eponymous protagonist of the 2016 film Doctor Strange, and made subsequent appearances in the following films of the franchise.
Doctor Strange was created by Stan Lee and Steve Ditko.
Background
Personality
Prior to his car accident, Stephen was extremely egotistical, arrogant, stubborn, and narrow-minded. Despite these negative traits, he did have some standards, such as valuing life and unwillingness to kill. After the accident, which left Stephen a broken man, albeit also one extremely determined to heal himself, his demeanor began to shift.
After discovering the existence of the supernatural and becoming more involved in the dimensional wars; Stephen becomes far more selfless, moral, honorable, honest, responsible, and open-minded. He was also not above apologizing or admitting when he is wrong, as he apologizes to Christine Palmer, his ex-girlfriend and love interest, for his arrogance and for taking his frustration out on her when he temporarily lost the use of his hands.
Stephen is highly intelligent, as he comes up with creative methods of defeating his enemies, despite the fact that he has only recently become a sorcerer and has less experience than Mordo and his other enemies.
Powers and Abilities
Powers
"Just as you gave Kaecilius a bit of power from your dimension, I've brought a little bit of power from mine. This is time...endless, looped time."
―Doctor Strange
Magic: As a sorcerer, Stephen is extremely powerful, after months of study and practice under the tutelage of the Ancient One, Steve excels; becoming an exceptionally powerful sorcerer.

Eldritch Magic Manipulation: Stephen is able to create, shape, and manipulate Eldritch Magic.
Teleportation: By using a Sling Ring, Stephen is able to open a fiery portal to another location; gaining the ability to across both the physical world and the dimensional Multiverse.
Interdimensional Travel: By using a Sling Ring, Stephen can travel between different dimensions and universes, crossing over different planes of existence or traveling across various forms of reality.
Astral Projection: Stephen is capable of separating his astral spirit from his body, gaining access to the Astral Dimension; he can also make his spirit from visible to other individual(s), if he chooses to.
Chronokinesis: By using the Eye of Agamotto, Stephen is able to control the flow of time, be it on a small or massive scale, notably to turn back something to a previous state, to accelerate its time in order to apply changes that have not happened yet, or to lock it in a time loop, resetting its state until he stops its effect.
Abilities
"Dormammu, I've come to bargain!"
"You cannot do this forever."
"Actually, I can. This is how things are now! You and me, trapped in this moment, endlessly."
"Then you will spend eternity dying!"
"Yes, but everyone on Earth will live."
"But you will suffer!"
"Pain's an old friend."
―Doctor Strange and Dormammu
Master Physician: Stephen is one of the world's best surgeons. His skill allows him to perform nearly any form of operation with little to no mechanical assistance flawlessly. His skills are so impressive, that Stephen was targeted by HYDRA's Project Insight as a potential threat long before he ever became a sorcerer.
Multilingual: Stephen is capable of fluently speaking English and Sanskrit among other languages.
Eidetic Memory: Stephen has a perfect photographic memory and his perfect recall had originally greatly aided him in medical school, helping him earn his MD and PhD simultaneously; he even managed to Stephen managed to master entering the Astral Dimension, and was able to understand how to use the Eye of Agamotto after reading a portion of the Book of Cagliostro's instructions only once.
Hand-To-Hand Combatant/Martial Artist: Stephen has some skills in hand-to-hand combat and martial arts.
Indomitable Willpower: One of Doctor Strange's greatest abilities was his prodigiously unbreakable will. His determination is transcended by very few and he has never truly been shown to surrender to anyone. He tirelessly sought out a cure for his hands, frequently asked unlikely pedestrians for the whereabouts of Kamar-Taj, and remained outside its door for five hours, with the latter earning him Karl Mordo's admiration. He later allowed Dormammu to kill him repeatedly in order to goad him into leaving his homeworld alone, despite the immense pain and patience he endured to do so. A year later, his prodigious patience served the entire world a second time when he watched fourteen million outcomes of the Infinity War, which in the very least took centuries to accomplish. He never backed down when facing vastly more experienced enemies such as Kaecilius and Thanos, defying their tyranny until the bitter end. Even when at another's mercy, he never begged for any, instead fighting back in defiance, as shown with the Ancient One and Thanos. Strange's indomitable willpower was not only essential to serving himself, but billions of his fellow men, on more than one pivotal occasion.
Weapons and Equipment
Sling Ring: A Sling Ring allows Stephen to open a fiery portal to another location; regardless if it is to another location on his Earth or another dimensional Multiverse.
Eye of Agamotto: The Eye of Agamotto allows Stephen to Manipulate time itself, creating an endless loop, until he stops its effect; its other powers are currently unknown, as its powers comes from an Infinity Stone.
Cloak of Levitation: The Cloak of Levitation allows Stephen to levitate and hover in the air.
Former Weapons and Equipment
Quarterstaff: Stephen used a Quarterstaff during his training at Kamar-Taj.
Appearances
Marvel Animated Universe
When New York went under a powerful sleeping spell cast by Nightmare, Doctor Strange enlisted the help of Danny Rand, also known as Iron Fist. He questioned Iron Fist's choice in bringing Spider-Man with him. Doctor Strange explained to them that it was the work of Nightmare and claimed that faith had brought Spider-Man to be with them. Strange brought Spider-Man and Iron Fist to the Dream World to stop Nightmare. Doctor Strange fought against Nightmare, his horse Dreamstalker and his army of Dreamons, who overpowered him. For a while, Strange believed that he was too weak against Nightmare and lost his magical powers. He was convinced by Spider-Man that it was just a dream and regained his powers, and with the help of Spider-Man and Iron Fist, they sealed Nightmare in a magic box.
After they defeated him, Doctor Strange thanked Iron Fist and Spider-Man and reminded them to go back to Midtown High school before anyone figured out where they had gone.
Stephen Strange is mentioned by Agent Jasper Sitwell as a potential threat to HYDRA in the future as well as being a target for Project Insight.
Stephen Strange is a very skilled surgeon and medic. Despite his job in saving lives, he had a large ego. After his hands are healed, he becomes the Sorcerer Supreme, able to master Elditch Magic.
Doctor Strange helps Iron Man battle Cull Obsidian and Ebony Maw until the latter captures him. Iron Man and Spider-Man rescue him. Strange uses the Time Stone to view millions of possible futures, seeing only one in which Thanos loses. The group battles Thanos on Titan, but their efforts to remove the Infinity Gauntlet are inadvertently thwarted by Star-Lord, and Strange is ultimately forced to surrender the Time Stone to save Iron Man's life. In the end, Strange is among those who were erased by the Gauntlet's power after Thanos collects all the Infinity Stones.
The remaining Avengers are able to restore him, and everyone else who were erased, and once they do, Strange fights in the climatic battle alongside the rest of the heroes. Strange does not tell Iron Man if this was the possible future where Thanos loses, believing it won't come true if he does. However, he does gesture the number 1 to Iron Man to motivate him into action.
In the fourth episode, "What If... Doctor Strange Lost His Heart Instead of His Hands?", his lover Christine Palmer was with him in the accident and died in the car crash, with Strange struggling to accept her death.
One night, two years later, he is the Sorcerer Supreme and uses the Eye of Agamotto repeatedly to reverse time to the day the accident happened, in order to save her life. However, he never succeeds and Christine ends up dying in all the attempts. Ancient One eventually tells him that Christine's death is an Absolute Point in time, thus it cannot be changed or it will cause the end of their universe.
Ancient One tells Doctor Strange that he must just accept his lover's death, but Strange refuses and the two of them fight. Doctor Strange uses the Eye of Agamotto to go back in time again with the intent to find the Books of Cagliostro, as Cagliostro was a person that knew how to alter an Absolute Point. He encounters the librarian O'Bengh and spends a long time studying. He discovers that he will be able to break the Absolute Point by absorbing the powers of other life-forms, so he summons many different mystic beings a uses his magic to force them to give their powers to him. While he is doing this, the Watcher of the multiverse states that he won't do anything to interfere, but this universe is doomed if Strange continues, and Strange is able to overhear this comment. Strange stays there for centuries. O'Bengh eventually becomes an elder and dies from old age while Strange uses his magic to freeze himself in time, so he does not age. Before dying, O'Bengh tells him that there is another Strange in their universe.
It is then revealed that when the Ancient One fought Strange and was unable to follow him after he gone back in time again, she used the power of the Dark Dimension to divide the timeline in two, splitting Doctor Strange. While the first Strange had gone back in time and spent years studying to find a way to bring Christine back, the second one in the same universe chose to accept Christine's death that same night and never used the Eye of Agamotto to revert time. When the universe starts to crumble as a consequence of the first Doctor Strange's actions, the two of them meet when the first one, now Strange Supreme, abducts the second. Strange Supreme says that they should merge to bring Christine back. They fight and the Doctor Strange attempts to convince Strange Supreme to move on from Christine, despite the love both of them still have for her. However, Strange Supreme refuses and eventually manages to combine them both.
Following this, Strange Supreme is successful in breaking the Absolute Point and revive the woman he loves, only to watch as she begins to vanish along with their entire universe. Desperate, Strange asks for the Watcher's help to save Christine and the universe, offering to be punished in their place. However, the Watcher says he cannot intervene and has no power to save them, because when Doctor Strange messed with time, he condemned this universe. The Watcher leaves and Strange Supreme sees everything around him disintegrating. Strange uses his magic and manages to create a purple gem around himself and his lover, but Christine ends up vanishing in his arms anyway. Alone, he cries in grief, regretting what he did.
Strange Supreme reappears at the end of the eighth episode, when the Watcher retreats from the battle with the powerful Ultron and falls inside Strange Supreme's mirror dimension. Ultron from one of the universes had managed to transfer his mind to his Vibranium body and later obtain all six Infinity Stones. After devastating his own reality, Ultron is now trying to destroying the entire multiverse. Strange Supreme smugly asks the Watcher if he is prepared to break his oath to not intervene with the universes. Having no other choice to save the multiverse, the Watcher asks for Strange Supreme's help.
Strange started an alliance with the Watcher as they gathered the heroes from across the Multiverse in a fight against Ultron. They brought them to an illusion of the Whip & Fiddle pub, that Captain Carter is familiar with.
Doctor Strange appears in the third installment of the Spider-Man series and will help Spider-Man as he goes against Electro, Doctor Octopus, Green Goblin, Lizard and Sandman. Strange appears as a mentor to Peter like Tony Stark did in Spider-Man: Homecoming and Talos/Nick Fury did in Spider-Man: Far From Home.
Doctor Strange returns as the main protagonist in this film, which will tie-in with WandaVision[1], Loki[2] and Spider-Man: No Way Home.
Doctor Strange meets alternate versions of himself and assists America Chavez when she is hunted by the Scarlet Witch as she travels through universes. Strange must save the universe whilst dealing with his ex-girlfriend Christine getting married to someone else. Strange meets an alternate version of Cristine, who he confesses to that he is indeed in love with her despite everything. Doctor Strange watches as Wanda destroys the Darkhold and seemingly sacrifices herself in the process.
Doctor Strange had a limited-time meet-and-greet and interactive street show at Disney's Hollywood Studios located at the end of Pixar Place that ran from November 4 to December 1, 2016.
In addition, Doctor Strange appeared in the 2016 Super Heroes Half-Marathon RunDisney event at Disneyland and hosting the Doctor Strange 10K run.
Doctor Strange will be doing meet-and-greets at Disney California Adventure sometime in the near future.
Trivia
Benedict Cumberbatch was originally unsure whether or not to play the character in the MCU due to Doctor Strange's characteristics in the comics.[3]
Gallery
References
v - e - d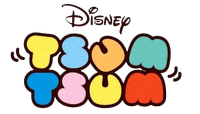 Disney
Mickey & Friends:

Mickey • Minnie • Donald • Daisy • Goofy • Pluto • Chip and Dale • Oswald • Ortensia • Duffy • ShellieMay • Gelatoni • StellaLou • CookieAnn • 'Olu Mel • Huey, Dewey, and Louie • José Carioca • Panchito Pistoles • Clarabelle Cow • Horace Horsecollar • Max Goof • Clarice • Pete • Scrooge McDuck • Ludwig Von Drake • Dr. Frankenollie • Julius

Pooh and Pals: Pooh • Tigger • Piglet • Eeyore • Rabbit • Owl • Roo • Kanga • Gopher • Christopher Robin • Lumpy
Lilo & Stitch: Stitch • Lilo • Scrump • Pleakley • Jumba • Angel • Leroy • Dr. Hämsterviel • Ugly Duckling • Sparky • 627 • Gigi • Babyfier • Yang • Slushy • Shortstuff • 625 • Amnesio • Dupe • Sample • Clip • Tank • Yin • Hunkahunka • Plasmoid
Silly Symphonies: Donald Duck • Big Bad Wolf • Practical Pig • Fiddler Pig • Fifer Pig • Ugly Duckling
Snow White and the Seven Dwarfs: Snow White • Evil Queen • Doc • Grumpy • Happy • Bashful • Sneezy • Sleepy • Dopey
Pinocchio: Pinocchio • Jiminy Cricket • Figaro • Cleo • Geppetto • Blue Fairy • Honest John and Gideon • Lampwick • Monstro
Fantasia: Mickey • Yen Sid • Chernabog • Hyacinth Hippo • Ben Ali Gator
Dumbo: Dumbo
Bambi: Bambi • Thumper • Miss Bunny • Friend Owl • The Great Prince of the Forest
The Three Caballeros: Gauchito • Burrito
The Adventures of Ichabod and Mr. Toad: Mr. Toad
Cinderella: Cinderella • Jaq and Gus • Prince Charming • Fairy Godmother • Lady Tremaine • Lucifer • Suzy • Perla • Bruno
Alice in Wonderland: Alice • Mad Hatter • March Hare • Dormouse • White Rabbit • Cheshire Cat • Tweedle Dum and Tweedle Dee • Queen of Hearts • King of Hearts • Caterpillar • Dinah • Oysters
Peter Pan: Peter Pan • Tinker Bell • Wendy Darling • John Darling • Michael Darling • Captain Hook • Mr Smee • Nana • Tick Tock • Tiger Lily
Lady and the Tramp: Lady • Tramp • Si and Am • Jock • Trusty • Peg
Sleeping Beauty: Aurora • Phillip • Maleficent • Flora • Fauna • Merryweather • Diablo • Samson • King Stefan • Goon • Owl • Rabbit
Mary Poppins: Mary Poppins • Bert • Penguin Waiter • Carousel Horse
One Hundred and One Dalmatians: Cruella De Vil • Lucky • Patch • Rolly
The Jungle Book: Mowgli • Baloo • Bagheera • Shere Khan • Kaa • King Louie • Hathi, Jr. • Raksha
Pete's Dragon: Elliott
The Fox and the Hound: Tod • Copper
The Aristocats: Marie • Berlioz • Toulouse • Duchess • Thomas O'Malley
The Rescuers: Bernard • Bianca
Oliver & Company: Oliver • Dodger • Tito • Rita • Francis • Einstein
The Little Mermaid: Ariel • Flounder • Sebastian • Eric • Ursula • Triton • Max • Scuttle
Beauty and the Beast: Belle • Beast • Lumiere • Cogsworth • Mrs. Potts • Chip • Maurice • Philippe • Gaston • LeFou
Aladdin: Aladdin • Abu • Genie • Jasmine • Jafar • Sultan • Iago • Rajah
The Nightmare Before Christmas: Jack Skellington • Sally • Zero • Lock, Shock, and Barrel • Oogie Boogie • Dr. Finkelstein • Mayor of Halloween Town • Santa Claus
The Lion King: Simba • Nala • Timon • Pumbaa • Zazu • Rafiki • Scar • Ed
Pocahontas: Pocahontas • John Smith • Meeko • Flit • Percy
Hercules: Hercules • Megara • Hades
Mulan: Mulan • Li Shang • Mushu • Fa Zhou • Khan
The Emperor's New Groove: Kuzco • Yzma • Kronk
Mickey, Donald, Goofy: The Three Musketeers: Mickey Mouse • Minnie Mouse • Donald Duck • Goofy
Chicken Little: Chicken Little
The Princess and the Frog: Tiana • Dr. Facilier
Tangled: Rapunzel • Flynn Rider • Pascal • Maximus • Mother Gothel • Queen Arianna • King Frederic • Cassandra • Fidella • Pub Thug
Wreck-It Ralph: Wreck-It Ralph • Fix-It Felix Jr.
Frozen: Anna • Elsa • Olaf • Kristoff • Sven • Hans • Snowgies • Bruni
Big Hero 6: Hiro • Baymax • Fred • Wasabi • Honey Lemon • Go Go Tomago • Tadashi Hamada • Yokai • Mochi
Zootopia: Judy Hopps • Nick Wilde • Mayor Lionheart • Flash • Yax • Gazelle • Chief Bogo • Clawhauser • Finnick • Mr. Big • Bellwether • Jerry Jumbeaux Jr.
Moana: Moana • Maui • Pua • Heihei • Tamatoa • Kakamora
Chip 'n Dale Rescue Rangers: Chip • Dale • Gadget • Monterey Jack
Phineas and Ferb: Perry
The Lion Guard: Kion • Ono • Bunga • Beshte • Fuli
DuckTales (2017): Scrooge McDuck • Huey, Dewey, and Louie • Webby Vanderquack
Kingdom Hearts: Sora • Riku • Kairi • Aqua • Xemnas • Ansem, Seeker of Darkness • Ventus • Terra • Chirithy • Lea • Young Xehanort
UniBEARsity: Mocha • Pudding • Whip • Puffy • Mont • Blanc • Souffle • Blue Rose • Charmant • Portiron • Rogue Rose • Fauve • Lucien • Horloge • La Mer • Ma Puce
Sofia the First: Sofia • Minimus • Skye
Elena of Avalor: Elena
Enchanted: Giselle
Disney Fairies: Periwinkle • Rosetta • Silvermist
The Sword in the Stone: Wart • Merlin
Oliver & Company: Oliver
Raya and the Last Dragon: Raya • Sisu
Twisted Wonderland: Grim • Riddle Rosehearts • Azul Ashengrotto • Leona Kingscholar • Kalim Al-Asim • Vil Schoenheit • Idia Shroud • Malleus Draconia • Dire Crowley • Mirror of Darkness