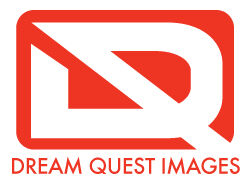 Dream Quest Images (DQI), later The Secret Lab, was an American special effects company that operated from 1980 to 2001.
Dream Quest was founded in a Santa Monica, California garage in 1979. The co-founders were Hoyt Yeatman, Scott Squires, Rocco Gioffre, Fred Iguchi, Tom Hollister and Bob Hollister. Initial they did piecemeal work on Escape from New York, E.T., and One From the Heart, The company then moved to Culver City. DQ Films, the company's television commercial production division, remained in Santa Monica. In 1987, DQI model-making operations moved into a Simi Valley industrial park with the most of the company following them to Simi Valley later. The Abyss and Total Recall special effects works each earned the company an Oscars Award. The Walt Disney Company purchased the company in April 1996 and had the company moved to Burbank, California. DQI was purchased to replace Buena Vista Visual Effects.
The Secret Lab
In October 1999, Dream Quest Images merged with Walt Disney Feature Animation computer-graphics operation to form The Secret Lab. The Lab made only one computer animated film Dinosaur released in 2000. After Dinosaur, the Lab and Disney Feature Animation started working on Wildlife which was cancelled in September 2000. The Lab was being passed over for Disney work and a general decrease in special effects work led to the unit being closed. The Lab's last work was for the Spyglass Entertainment film Reign of Fire and the Castle Rock Entertainment/Warner Bros. comedy Kangaroo Jack.
Community content is available under
CC-BY-SA
unless otherwise noted.