Eliza Beckham Fletcher[2] is one of the minor characters from Phineas and Ferb. She is one of Ferb's cousins, the daughter of Lucy and Adrian Fletcher from England on his father's side of the family. She is also the step-cousin of Phineas and Candace Flynn.
Background
She lives in England with her parents and brothers. The life she leads is largely unknown, but implied to be average.
Along with the rest of her family, she visited Danville to see their favorite association football team, the Snifferton Nostrils in an exhibition match and presumably stayed in the Flynn-Fletcher household with their cousin, Ferb during that time. At the request of her step-cousin, Candace, she taught the American how to be a properly civilized lady so she could impress Jeremy Johnson after having found out of him being an Anglophile.
Candace learned the ropes quickly and shortly afterwards took on the personality and behavior of a proper Englishwoman when she later went out with Jeremy. However, she ditched her training when Jeremy made known that he liked her for her usual attitude. ("My Fair Goalie").
Personality
Having been trained into the person she is from an early age, Eliza has a reserved personality and is very elegant. She displays a patience that is rivaled by few, as seen in her attitude towards Candace when the latter panicked about Jeremy complimenting Eliza's accent and not hers. She showed absolutely no sign of surprise upon witnessing what Candace's brothers are capable of. In Candace's view, Eliza is very "lady-like" and has very good manners.
During Candace's lessons, Eliza demonstrates an aggressive side of herself, her classical musical number shifting bluntly into a punk rock song. Since this happens particularly when she discusses what ladies shouldn't do, it is somewhat reflective of her namesake, Eliza Doolittle, whose true personality would show itself under her appearance of refinement.
Physical appearance
Her appearance contrasts from the other members of the Fletcher family, although she shares Candace's head and neck shape despite the two not being blood related. Eliza has brown hair, which she wears in a short ponytail. She is slightly shorter and thinner than Candace, but they appear to be around the same age. As for apparel, she wears a pair of black shoes along with a pair of blue jeans which are rolled up. Both are topped by a white buttoned-up collar shirt with a brown belt and a black jacket. When she trains Candace to behave like a proper lady, she sports a blue Sunday bonnet hat, a long blue dress with light and dark striped blue bows, white gloves, and her striped sash.
Relationships
Candace is Eliza's step-cousin. Eliza is patient with Candace's obsessive behavior and willingly teaches her the basics of British etiquette. She seems to like Candace in her typical disposition and isn't surprised when Jeremy reveals to both he does as well.
Beckham Fletcher, Beckham Fletcher, Pelé Fletcher, Beckham Fletcher, and Pelé Fletcher
They are Eliza's five younger brothers. She implies that it takes a significant amount of her own discipline to keep them under control.
Ferb is Eliza's cousin and Phineas is her step-cousin. Since no direct exchanges are seen between her and the boys what she thinks of them is largely unknown. However she doesn't seem to have any disagreement against them. When Candace sets out to bust her brothers, Eliza stops her and tells her that self-restraint against acting in retaliation of the shenanigans of younger siblings is important in showing discipline as a lady. She doesn't appear to be surprised with the size of their feats.
Being her father's brother, Lawrence is her uncle. She appears to like him as a typical niece would. However, they are never seen interacting directly with each other, besides that she upheld a cheerful disposition as he introduced her to the Flynn family.
She and Jeremy are nice from each other from when they first meet. Jeremy admires her accent and her British ancestral descent but neither display any love interest in each other.
Gallery
Trivia
Her middle name is Beckham; the name of a famous soccer/football player David Beckham and his wife, former Spice Girl Victoria Beckham.
Just like the rest of her family, she is a fan of the Snifferton Nostrils.
Her name comes from the character Eliza Dolittle from My Fair Lady, whom was also British.
She sang one song, How to Be a Lady.
References
v - e - d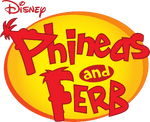 Episodes
Season One: "Rollercoaster" • "Candace Loses Her Head" • "The Fast and the Phineas" • "Lawn Gnome Beach Party of Terror" • "The Magnificent Few" • "S'Winter" • "Are You My Mummy?" • "Flop Starz" • "Raging Bully" • "Lights, Candace, Action!" • "Get That Bigfoot Outta My Face!" • "Tree to Get Ready" • "It's About Time!" • "Jerk De Soleil" • "Toy to the World" • "One Good Scare Ought to Do It!" • "A Hard Day's Knight" • "I, Brobot" • "Mom's Birthday" • "Journey to the Center of Candace" • "Run Away Runway" • "I Scream, You Scream" • "It's a Mud, Mud, Mud, Mud World" • "The Ballad of Badbeard" • "Dude, We're Getting the Band Back Together" • "Ready for the Bettys" • "The Flying Fishmonger" • "Phineas and Ferb Get Busted!" • "Greece Lightning" • "Leave the Busting to Us!" • "Crack That Whip" • "The Best Lazy Day Ever" • "Boyfriend From 27,000 B.C." • "Voyage to the Bottom of Buford" • "Put That Putter Away" • "Does This Duckbill Make Me Look Fat?" • "Traffic Cam Caper" • "Bowl-R-Ama Drama" • "The Monster of Phineas-n-Ferbenstein" • "Oil on Candace" • "Unfair Science Fair" • "Unfair Science Fair Redux (Another Story)" • "Out to Launch" • "Got Game?" • "Comet Kermillian" • "Out of Toon" • "Hail Doofania!"


Season Two: "The Lake Nose Monster" • "Interview With a Platypus" • "Tip of the Day" • "Attack of the 50 Foot Sister" • "Backyard Aquarium" • "Day of the Living Gelatin" • "Elementary My Dear Stacy" • "Don't Even Blink" • "Chez Platypus" • "Perry Lays an Egg" • "Gaming the System" • "The Chronicles of Meap" • "Thaddeus and Thor" • "De Plane! De Plane!" • "Let's Take a Quiz" • "At the Car Wash" • "Oh, There You Are, Perry" • "Swiss Family Phineas" • "Hide and Seek" • "That Sinking Feeling" • "The Baljeatles" • "Vanessassary Roughness" • "No More Bunny Business" • "Spa Day" • "Phineas and Ferb's Quantum Boogaloo" • "Phineas and Ferb Musical Cliptastic Countdown" • "Bubble Boys" • "Isabella and the Temple of Sap" • "Cheer Up Candace" • "Fireside Girl Jamboree" • "The Bully Code" • "Finding Mary McGuffin" • "Picture This" • "Nerdy Dancin'" • "What Do It Do?" • "Atlantis" • "Phineas and Ferb Christmas Vacation!" • "Just Passing Through" • "Candace's Big Day" • "I Was a Middle Aged Robot" • "Suddenly Suzy" • "Undercover Carl" • "Hip Hip Parade" • "Invasion of the Ferb Snatchers" • "Ain't No Kiddie Ride" • "Not Phineas and Ferb" • "Phineas and Ferb-Busters!" • "The Lizard Whisperer" • "Robot Rodeo" • "The Beak" • "She's the Mayor" • "The Lemonade Stand" • "Phineas and Ferb Hawaiian Vacation" • "Summer Belongs to You!" • "Nerds of a Feather" • "Wizard of Odd" • "We Call it Maze" • "Ladies and Gentlemen, Meet Max Modem!" • "The Secret of Success" • "The Doof Side of the Moon" • "Split Personality" • "Brain Drain" • "Rollercoaster: The Musical!" • "Make Play" • "Candace Gets Busted"
Season Three: "The Great Indoors" • "Canderemy" • "Run, Candace, Run" • "Last Train to Bustville" • "Phineas' Birthday Clip-O-Rama!" • "The Belly of the Beast" • "Moon Farm" • "Ask a Foolish Question" • "Misperceived Monotreme" • "Candace Disconnected" • "Magic Carpet Ride" • "Bad Hair Day" • "Meatloaf Surprise" • "Phineas and Ferb Interrupted" • "A Real Boy" • "Mommy Can You Hear Me?" • "Road Trip" • "Tour de Ferb" • "Skiddley Whiffers" • "My Fair Goalie" • "Bullseye!" • "That's the Spirit" • "The Curse of Candace" • "Escape from Phineas Tower" • "Lotsa Latkes" • "Ferb Latin" • "A Phineas and Ferb Family Christmas" • "Tri-Stone Area" • "Doof Dynasty" • "Excaliferb" • "Phineas and Ferb and the Temple of Juatchadoon" • "Monster from the Id" • "Gi-Ants" • "The Remains of the Platypus" • "Mom's in the House" • "Perry the Actorpus" • "Let's Bounce" • "Bully Bromance Break Up" • "Quietest Day Ever" • "Doonkleberry Imperative" • "Meapless in Seattle" • "Delivery of Destiny" • "Buford Confidential" • "The Mom Attractor" • "Cranius Maximus" • "Agent Doof" • "Minor Monogram" • "What a Croc!" • "Sleepwalk Surprise" • "Sci-Fi Pie Fly" • "Sipping with the Enemy" • "Tri-State Treasure: Boot of Secrets" • "Doofapus" • "Norm Unleashed" • "Where's Perry?" • "Ferb TV" • "When Worlds Collide" • "What'd I Miss?" • "Road to Danville" • "This is Your Backstory" • "Blackout!"
Season Four: "For Your Ice Only " • "Happy New Year!" • "Fly On the Wall" • "Bully Bust" • "My Sweet Ride" • "Der Kinderlumper" • "Sidetracked" • "Primal Perry" • "Mind Share" • "Backyard Hodge Podge" • "Bee Day" • "Bee Story" • "Great Balls of Water" • "Where's Pinky?" • "Phineas and Ferb Musical Cliptastic Countdown Hosted by Kelly Osbourne" • "Knot My Problem" • "Just Desserts" • "La Candace-Cabra" • "Happy Birthday, Isabella" • "Love at First Byte" • "One Good Turn" • "Mission Marvel" • "Thanks But No Thanks" • "Troy Story" • "Druselsteinoween" • "Terrifying Tri-State Trilogy of Terror" • "Face Your Fear" • "Cheers for Fears" • "Steampunx" • "Just Our Luck" • "Return Policy" • "Live and Let Drive" • "Phineas and Ferb Save Summer" • "Father's Day" • "Imperfect Storm" • "The Return of the Rogue Rabbit" • "It's No Picnic" • "The Klimpaloon Ultimatum" • "Operation Crumb Cake" • "Mandace" • "Phineas and Ferb: Star Wars" • "Lost in Danville" • "The Inator Method" • "Night of the Living Pharmacists" • "Tales from the Resistance: Back to the 2nd Dimension" • "Doof 101" • "Act Your Age" • "Last Day of Summer" • "O.W.C.A. Files"