The EverRealm[1] is a parallel world that is magical in nature, and contains medieval/fantasy elements as a part of its culture. It is the world in which Sofia the First and Elena of Avalor take place.
Background
The EverRealm is a fairy tale-like realm. While similar to our planet Earth, its key characteristic is that magic constitutes a major role in the structure of the EverRealm's civilizations and wildlife. All magic in the EverRealm comes from the Mystic Isles. Most of the cultures of the EverRealm are kingdoms governed by a monarchy. In addition, some kingdoms occupy the same area (such as the Tri-Kingdom Area between Enchancia, Khaldoun and Wei-Ling) and have formed strong ties to the point that there, are social festivities for celebrating the kingdoms' relations.
One of the realm's earliest civilizations included Maru, whose people practiced some of the most powerful forms of magic in the EverRealm. They were also responsible for creating magical artifacts such as the Amulet of Avalor, the Scepter of Light, and the Codex Maru. One day, Maru vanished without a trace, and the Kingdom of Avalor rose in its place.
According to Admiral Hornpipe, there are seventeen seas.
Notable Locations
Kingdoms
Sub-domains
These are realms that have a close relationship to the EverRealm but are only accessible by certain means. Unique races are shown to occupy these worlds.
Gallery
Trivia
The EverRealm is slated to have 140 kingdoms. However, according to Princess Hildegard, there are 138 kingdoms.
The EverRealm is moving at the same time as the real world, despite the medieval infrastructure.[2]
The EverRealm is home to alternate versions of Disney characters, as characters such as Merlin and Flora, Fauna, and Merryweather are shown to be inhabitants of the realm. In the case of the Disney Princesses, most of the ones summoned by the Amulet were EverRealm denizens from different decades.[3] However, only those from fictional settings are from the EverRealm;[2] those who come from a specific real-life place (i.e. Tiana from New Orleans) are not.[3] This is supported by Cinderella's statement that the Amulet can summon "all princesses that ever lived", and is not necessarily limited to those in the EverRealm.
EverRealm is a nod to the phrase "Happily Ever After".
The close captions keep alternating the spelling between including and omitting the space between "EverRealm" and "Ever Realm".
References
v - e - d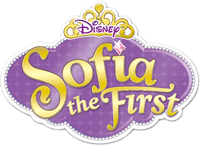 Characters
Princess Sofia • Queen Miranda • King Roland II • Prince James • Princess Amber • Princess Hildegard • Cedric the Sorcerer • Wormwood • Baileywick • Robin • Mia • Clover • Whatnaught • Goodwyn the Great • Winifred the Wise • Jade • Ruby Hanshaw • Princess Clio • Prince Zandar • Princess Jun • Prince Hugo • Minimus • Princess Vivian • Crackle • King Marcus and Queen Cecily • Trolls• Lucinda • Prince Jin • Magic Carpet • Jasper • Prince Khalid • Meg and Peg • Madam Ubetcha • Prince Desmond • Miss Nettle • Sir Gillium • Professor Popov • Helen Hanshaw • Oona • Queen Emmaline • Cora • Plank • Aunt Tilly • Wilbur the Wombeast • Sven • Emperor Quon • Empress Lin-Lin • Rex • Prince Axel • King Garrick • Electra • Vaughan and Vance • Marla • Sir Bartleby • Sir Maxwell • Sir Finnegan • Gwen • Chef Andre • Sofia the Worst • Lady Joy • Lord Gilbert • Wu-Chang • Jade Jaguar • Sir Dax • Boo • Princess Lani • Mamanu • Kamea and Halia • Praline • Freedo • Princess Zooey • Princess Astrid • Slickwell • Greylock the Grand • Princess Ivy • Dragons of Enchancia • Winter • Whiskers • Glacia the Ice Witch • Elliot, Amy, and Kurt • Tizzy • Master Erwin • Bryce Twigley • Button, Benngee, and Brody • Mossy • Carol of the Arrow • Jane • Princess Kari • Miss Elodie • Fluke • Slim • Shelly • Flip • Mantacorn • Onyx and Opal • Wendell Fidget • Mrs. Fidget • Saffron • Muck, Gunk, and Grime • Spruce • Ballerina • Mazzimo • Prince Roderick • Gavin • Kazeem • Sergeant Fizz • King Habib and Queen Farnaz • Chief Gnuckles • Flinch • Grotta • Elfonso • Elfred • Milo the Snake • Prince Derek • Sir Henley • King Henrik • Cordelia the Conjuror • Calista • Morgana • Crispy • Barley • Sassofras • Professor Zacharias Fleeber • Grand Mum • Gemina and Argus • Count Barnstorm • Raja Vijay • Sir Oliver • Sir Jaxon • Willawing • Kai • Princess Charlotte • Morris • Zinessa • King Philip and Queen Everly • Lily • Indigo • Marty and Maple • Mandy • Grimtrix • Wriggley, Pumpkin, and Chester • Skye • Piccolo • Baron Von Rocha • Professor Pecullian • Sea Monsters • Malachite and Fig • Omar • Prisma • Azurine • Orion • Vega • Chrysta • Sizzle • Cinder • Singe • Mare of the Mist • King Roland I • Ms. Candoo • Roma • Giggling Goblin • Captain Quivers • Twitch • Vor • Princess Cassandra • Sphinx • Nerissa


Elena of Avalor: Princess Elena • Princess Isabel • Francisco • Luisa • Shuriki • Alacazar • Zuzo • Mateo • Migs, Luna, and Skylar • Rafa • Chancellor Esteban • Armando • King Raul and Queen Lucia • Naomi Turner
Guest Characters: Flora, Fauna, and Merryweather • Cinderella • Jasmine • Magic Carpet • Belle • Ariel • Aurora • Snow White • Mulan • Rapunzel • Tiana • Merida • Olaf • Merlin • Archimedes