Fast Layne is a 2019 live-action Disney Channel miniseries, which ran from February 15, 2019 to March 31, 2019. The series follows a brilliant girl named Layne Reed and her friend Zora Morris, who stumble upon an intelligent car named VIN.
Plot
Twelve-year-old over-achiever Layne Reed lives a very perfect organized life, but doesn't give herself time for fun. While her parents are away and she is left in the care of her aunt, Layne and Zora discover an underground laboratory hidden in the neighbors' garage. Here they find VIN, an intelligent self-driving car. When Layne gets her DNA sequenced with VIN, she becomes his operator.
Cast
Sophie Pollono as Layne Reed
Sofia Rosinsky as Zora Morris
Brandon Rossel as Cody Castillo
Winslow Fegley as Mel
Nate Torrence as VIN
Diana Bang as Kwon
Michael Adamthwaite as Riggins
Enid-Ray Adams as Cheryl Reed
David Milchard as Rob Reed
Caitlyn Howden as Aunt Betty
Ty Consiglo as Jasper
Adrian Petriw as Alonzo
Production
The series was originally developed for Disney XD, and was reported in 2017 to be a reboot of the Herbie franchise; created by Travis Braun, and to be executive produced by Zeke and Luther's Matt Dearborn and Tom Burkhard.[1][2] By March 9, 2018, the project was green-lit as a limited series for the Disney Channel without any reference to the Herbie franchise.[3]
Filming took place in Maple Ridge, British Columbia, in the Greater Vancouver area;[4] production began on February 19, 2018,[5] with the final day of filming scheduled for April 27, 2018. The series had a special premiere on Disney Channel on February 15, 2019, following the premiere of the live-action Kim Possible movie. The series comprised of eight episodes.
Episodes
No.
Title
Original Airdate
Production
Code
01
"Mile 1: The Voice in the Shed"
February 15, 2019
101
While her parents Cheryl and Rob are away, Layne Reed stays with her Aunt Betty and her cousin Mel. As she works on her school campaign against Jasper Marr, she and her neighbor Zora discover a talking car named VIN in Aunt Betty's shed. When he is activated and takes them on a drive, Layne works out the controls of VIN as they work to avoid a group of people led by Kwon and Riggins.
02
"Mile 2: Paid to Drive"
February 17, 2019
102
When VIN's control unit has been damaged and wanting to access the information on who created him, Layne and Zora work to raise money to obtain the part from Cody. While using VIN for a transportation job, Layne and Zora get the most unlikeliest of customers in Kwon and Riggins.
03
"Mile 3: VIN Goes Wild"
February 24, 2019
103
Upon discovering that Cheryl and Rob have built VIN, Layne works to remain focus for her next stage in the school campaign...even if one of VIN's antics nearly affects it. Meanwhile, Kwon works to infiltrate the Salton Flats Technical Command Center that Cheryl and Rob work at.
04
"Mile 4: Changing Laynes"
March 3, 2019
104
Zora takes Mel on a hiking trip to keep him from figuring out about VIN. When Zora and Mel get stuck on a ledge, Layne has no choice but to bring Cody in her work to keep the truth about VIN a secret and rescue them. Meanwhile, Kwon continues her infiltration at Salton Flats Technical Command Center as Cheryl and Rob meet with Colonel Hardy to talk about the development of VIN.
05
"Mile 5: Road Trip"
March 10, 2019
105
At Cedarville Middle School, Layne finds that her locker has been stolen and suspects that Jasper did it to sabotage her. In order to find it, Layne, Zora, and VIN go on a road trip to Morgantown which leads to VIN accidentally taking a female biker's dog along and also leading to their next encounter with Kwon and Riggins. Meanwhile, Mel wants to repay Cody for helping to rescue him from the ledge.
06
"Mile 6: Code Orange"
March 17, 2019
106
Now that Cheryl and Rob know that VIN has come in contact with Layne and Zora and have returned home, they now declare VIN off limits to them. Layne struggles with the final parts of the school election. Meanwhile, Mel meets VIN and finds out that Cheryl and Rob are going to decommission VIN under Colonel Hardy's orders as part of the mysterious "Code Orange." He frees VIN to warn Layne about it.
07
"Mile 7: On the Run"
March 23, 2019
107
After Layne and Zora fake VIN's destruction, they hide him in the woods as he suspects that he has become a burden to Layne. While Cheryl, Rob, and Colonel Hardy get suspicious of VIN's destruction, so do Kwon and Riggins. Meanwhile, Zora takes a special exam at Cedarville Middle School that was given to her by Principal Mugbee. Cody tries to tell Layne how he feels for her at the advice of his grandfather. The results for the school election are in.
08
"Mile 8: Helicopter Parents"
March 31, 2019
108
Kwon and Riggins have captured Cheryl and Rob and demand the surrender of VIN. While Layne does her first duties as school president with Jasper as her vice-president, VIN contacts Kwon and states that he is surrendering to them with Mel stowing away. Upon hearing Mel answer his call from a secure line, Colonel Hardy leads the military to Cedarville. After VIN surrenders, Kwon keeps Cheryl and Rob as her captives since she needs them to help weaponize VIN. This was something she was unable to do when she was kicked off the project. Following a note from VIN, Layne, Zora, and Cody get a ride to Cedarville Airport where Mel meets up with them. Having snuck into VIN, the four of them work to rescue Cheryl and Rob who Kwon and Riggins are herding into their helicopter. Their associates in the blacks vans leave when Colonel Hardy and the military arrive. Using a grappling hook, VIN snares their helicopter overloading it enough for them to make an emergency landing. Kwon and Riggins are subdued by Cheryl and Rob and then arrested by the military. After Layne introduces herself to Colonel Hardy, he is pleased with VIN's performance. Cheryl and Rob would like VIN to make a decision about working for the government. VIN states to Colonel Hardy that he will work with the government as soon as he learns more facts from his new family. Colonel Hardy states that he will be in touch. Later that night, Layne is directed to the shed where her friends and family celebrate her win in the school election. In the final scene, Layne and Zora are alerted by VIN that someone is hacking into him.
Videos
Gallery
References
External links
v - e -

d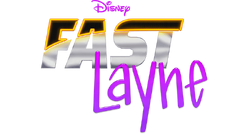 Characters
Layne Reed • Zora Morris • Cody Castillo • Mel • VIN • Rob Reed • Cheryl Reed • Aunt Betty • Jasper • Kwon • Riggins • Principal Mugbee