"Ferris Wheels & Funky Breath" is the seventh episode of Season Two of the sitcom Austin & Ally. It aired on January 13, 2013.
Synopsis
Dez is filming Austin's new music video with Starr Records and he hires a girl named Kira as Austin's love interest. Kira has the looks, but unfortunately she has halitosis, making her really hard to work with. When Dez is determined to fire her, they discover that she is Jimmy Starr's daughter. They try numerous times to freshen up her breath, but fail, so they attempt to make her quit when Dez attaches a drool tube to Austin. It works, but Jimmy has Kira rehired for the video and has Austin speak to the Miami children's club. Jimmy ends up finding out about Kira's bad breath and offers to do something about it.
v - e -

d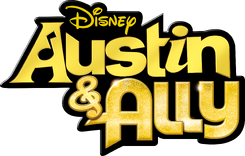 Songs
"Can't Do it Without You" • "Double Take" • "Break Down the Walls" • "A Billion Hits" • "Not a Love Song" • "It's Me, It's You" • "The Butterfly Song" • "Trash Talka" • "Better Together" • "You Don't See Me" • "Heard it on the Radio" • "Heart Beat" • "Na Na Na (The Summer Song)" • "The Way That You Do" • "Illusion" • "Don't Look Down" • "Who I Am" • "Got It 2" • "Christmas Soul" • "Can You Feel It" • "Face to Face" • "No Ordinary Day" • "You Can Come to Me" • "I Think About You" • "Finally Me" • "The Ally Way" • "Steal Your Heart" • "Timeless" • "Living in the Moment" • "I Got That Rock and Roll" • "The Me That You Don't See" • "Better Than This" • "Chasin' the Beat of My Heart" • "You Wish You Were Me" • "Redial" • "I Love Christmas" • "Austin & Ally Glee Club Mash Up" • "Who U R" • "Upside Down" • "Stuck on You" • "Me and You" • "What We're About" • "Look Out" • "Superhero" • "Parachute" • "No Place Like Home" • "Play My Song" • "Dance Like Nobody's Watching" • "Take it from the Top" • "Jump Back, Kiss Yourself" • "Perfect Christmas" • "You've Got a Friend" • "Two in a Million"