Fortress Explorations is a walkthrough attraction at Tokyo DisneySea in the Mediterranean Harbor area that opened on September 4, 2001.
Summary
This attraction is on the west side of Mediterranean Harbor at "Explorers Landing" and serves as the headquarters for the Society of Explorers and Adventurers, which was founded in 1538 by historical figures of the Renaissance and Golden Age of Exploration as Leonardo da Vinci, Marco Polo, and Ferdinand Magellan.
There are two entrances to the attraction: Ponte Vecchio (bridge parallel to "DisneySea Electric Railway") and an pathway to Mysterious Island. Although you can enter from either side, the two entrances lie along a major pathway through the park, so it is often crowded.
Within the Fortress complex, guests can walk around freely and explore various interactive exhibits and experiences whether on their own or through an exploration game called the Leonardo Challenge. Rooms and exhibits in the attraction include a Focault Pendulum, the Illusion Room, Explorers' Hall, the Navigation Center, an Alchemy Lab, the Chamber of Planets and the sailing ship Renaissance. In addition to the exhibits, there are three restaurants ("Magellan's", "Magellan's Lounge", "Refrescos") located within the Fortress.
Gallery
Guidebook
v - e - d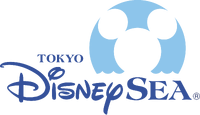 Current Entertainment
Disney Light the Night
Community content is available under
CC-BY-SA
unless otherwise noted.