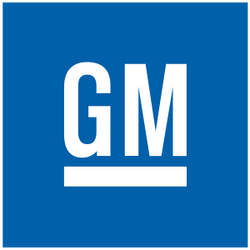 General Motors Company (GM) is a multinational automobile manufacturer based in Detroit, Michigan, and is the largest automaker in the United States. It was founded in 1908 by William C. "Billy" Durant.
GM has sponsored several attractions at Disney theme parks. It has been the corporate sponsor for the Test Track attraction at Epcot in the Walt Disney World since 1999, as well as its predecessor, World of Motion, from 1982 to 1996. In 1989, GM produced a video about Walt Disney World known as "Make Your Own Magic". Since 2012, General Motors is represented by its flagship Chevrolet brand in the Disney attractions that its sponsors. However, Chevrolet does not exist as a separate company from GM, as it has been a fully-owned division of GM since 1917. Chevrolet's significance to GM has led the names "Chevrolet" and "Chevy" to sometimes be used to colloquially refer to GM as a whole.
Additionally many brands of Chevrolet, Cadillac, Buick and GMC. Made appearances as characters in the Cars series.
Attraction sponsorship
Community content is available under
CC-BY-SA
unless otherwise noted.