"Ghostly Gala" is a special Halloween-themed episode of the Disney Junior animated series, Sofia the First. It premiered on October 3, 2014. It is the thirty-eighth episode by series, and is the thirteenth episode by season.
Plot
It's Halloween in the Kingdom of Enchancia and Sofia is preparing the castle for a Halloween party. Suddenly, strange things begin to happen: Doors knocking with nobody there and candle lights blowing out by themselves. Sofia soon finds out the one responsible is a ghost known as Sir Reginald Daxter Sircliff IV (known simply as Sir Dax) who is trying to scare everyone out of the castle so he can host his Ghostly Gala, a party for all the ghosts in the Kingdom. Unfortunately, Sofia's party is on the same night as Sir Dax's Gala and she pleads with him not to ruin her party but he doesn't listen. Meanwhile, Clover meets a ghost bat named Boo who's a companion of Sir Dax. After Boo leaves, Sofia comes in and the two tell each other about their ghostly encounters. Sofia decides to use her parents' disbelief in ghosts to get all of Sir Dax's scares written off as party tricks she came up with. Clover finds Boo and gets him to have a snack with him somewhere secluded.
Meanwhile, Sofia travels around the castle keeping an eye out for Sir Dax's tricks by asking the castle staff if they've seen anything strange, to which they answer no. When she gets to the ballroom, however, she hears her mother freaking out. Miranda tells her daughter that the xylophone is playing all by itself. Realizing that it must be the work of Sir Dax, Sofia intervenes and tells her mother that she had Cedric enchant the xylophone for the party and Miranda leaves convinced that it's a party trick. Sir Dax is annoyed that Sofia ruined his scare. Sofia tells him she won't let him ruin her party and continues to be vigilant against his scare attempts. She continues to ask the castle staff if they've seen anything strange and, like before, they normally answer no. But then, she hears her father screaming. Roland points out how his ties are flying around in the air all by themselves and tells Sofia to stay back. Sofia steps forward and again states that it's another one of her Haunted Castle surprises. An irritated Roland states that it's very entertaining, but asks her to keep the party tricks in the ballroom. Suddenly, the doors slam shut and when Roland asks what that was, Sofia nervously states it was just the wind and quickly leaves with a nervous giggle.
Sofia runs down the hallway looking for signs of Sir Dax when he appears and tells her to stop ruining his scares. Unbeknownst to Sofia, James had been watching from the shadows and heard everything. As soon as Sir Dax vanishes, James runs up to Sofia and asks if that was a ghost. Sofia tries to claim it was just another party trick, but James sees through his little sister's excuses and proves his case beyond any reasonable doubt by stating that he saw her talking to it and demands that she tell him the truth. Realizing she's been caught, Sofia admits there are two real ghosts in the castle. James is actually excited about the prospect of having ghosts in the castle but warns Sofia that Amber better not see them because she said she'd make them move out of the castle. 
Meanwhile, Clover and Boo are having their snack when Sir Dax shows up. He reveals that the reason he has to have his Ghostly Gala tonight is because he can only have it on Halloween every 100 years and if he doesn't throw it, he won't see his family and friends for another century. Clover urges Sir Dax to talk to Sofia but, like with Sofia, he refuses to listen. Sir Dax and Boo both try to scare Amber but Sofia and James interfere and ruin his scare again. Pushed over the edge, Sir Dax has Boo bring bats into the castle but he can't get rid of them, thus ruining both his and Sofia's parties. Clover tells Sofia why he did what he did and, now feeling sorry for the ghost, she helps him get rid of the bats and together come up with a way for both of them to have their parties. Sir Dax and Sofia have their parties in the ballroom where everyone, except James, think the ghosts are all one of Sofia's party tricks.
Cast
Antoinette Spolar-Levine as Auntie Bess
Songs
Trivia
This is the second Halloween-themed Sofia the First episode, the first was "Princess Butterfly".
The text design for the episode's title card is similar to the one used during the opening of The Adventures of Ichabod and Mr. Toad. This is the first episode to have a different title card design.
This is the second episode to have a different closing credits sequence which is Halloween-themed, the first was "Holiday in Enchancia" where the closing credits sequence was Christmas-themed.
Several minor characters seen throughout the show reappear in this episode as one of the Ghosts.
During the song, The Skeleton's dance is a parody to Walt Disney's first-ever Silly Symphonies cartoon, The Skeleton Dance.
This episode is a foreshadowing of "The Curse of Princess Ivy": In this episode, James finds out about Sir Dax by seeing Sofia talking to him and then confronting her about it. In "the Curse of Princess Ivy", Amber finds out about the secret of Sofia's amulet by seeing her talk to Clover in a way that reveals she can understand him and then confronts her about it. Unlike Amber, James retains this knowledge and doesn't betray Sofia.
Moral: Sometimes the best way to solve a problem is to compromise.
Gallery
v - e - d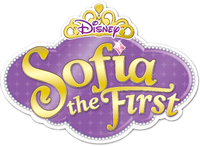 Characters
Princess Sofia • Queen Miranda • King Roland II • Prince James • Princess Amber • Princess Hildegard • Cedric the Sorcerer • Wormwood • Baileywick • Robin • Mia • Clover • Whatnaught • Goodwyn the Great • Winifred the Wise • Jade • Ruby Hanshaw • Princess Clio • Prince Zandar • Princess Jun • Prince Hugo • Minimus • Princess Vivian • Crackle • King Marcus and Queen Cecily • Trolls• Lucinda • Prince Jin • Magic Carpet • Jasper • Prince Khalid • Meg and Peg • Madam Ubetcha • Prince Desmond • Miss Nettle • Sir Gillium • Professor Popov • Helen Hanshaw • Oona • Queen Emmaline • Cora • Plank • Aunt Tilly • Wilbur the Wombeast • Sven • Emperor Quon • Empress Lin-Lin • Rex • Prince Axel • King Garrick • Electra • Vaughan and Vance • Marla • Sir Bartleby • Sir Maxwell • Sir Finnegan • Gwen • Chef Andre • Sofia the Worst • Lady Joy • Lord Gilbert • Wu-Chang • Jade Jaguar • Sir Dax • Boo • Princess Lani • Mamanu • Kamea and Halia • Praline • Freedo • Princess Zooey • Princess Astrid • Slickwell • Greylock the Grand • Princess Ivy • Dragons of Enchancia • Winter • Whiskers • Glacia the Ice Witch • Elliot, Amy, and Kurt • Tizzy • Master Erwin • Bryce Twigley • Button, Benngee, and Brody • Mossy • Carol of the Arrow • Jane • Princess Kari • Miss Elodie • Fluke • Slim • Shelly • Flip • Mantacorn • Onyx and Opal • Wendell Fidget • Mrs. Fidget • Saffron • Muck, Gunk, and Grime • Spruce • Ballerina • Mazzimo • Prince Roderick • Gavin • Kazeem • Sergeant Fizz • King Habib and Queen Farnaz • Chief Gnuckles • Flinch • Grotta • Elfonso • Elfred • Milo the Snake • King Henrik • Cordelia the Conjuror • Calista • Morgana • Crispy • Barley • Sassofras • Professor Zacharias Fleeber • Grand Mum • Gemina and Argus • Count Barnstorm • Sir Oliver • Sir Jaxon • Willawing • Kai • Princess Charlotte • Morris • Zinessa • King Philip and Queen Everly • Lily • Indigo • Marty and Maple • Mandy • Grimtrix • Wriggley, Pumpkin, and Chester • Skye • Piccolo • Baron Von Rocha • Professor Pecullian • Sea Monsters • Malachite and Fig • Omar • Prisma • Azurine • Orion • Vega • Chrysta • Sizzle • Cinder • Singe • Mare of the Mist • King Roland I • Roma • Giggling Goblin • Captain Quivers • Twitch • Vor • Nerissa


Elena of Avalor: Princess Elena • Princess Isabel • Francisco • Luisa • Shuriki • Alacazar • Zuzo • Mateo • Migs, Luna, and Skylar • Rafa • Chancellor Esteban • Armando • King Raul and Queen Lucia • Naomi Turner
Guest Characters: Flora, Fauna, and Merryweather • Cinderella • Jasmine • Magic Carpet • Belle • Ariel • Aurora • Snow White • Mulan • Rapunzel • Tiana • Merida • Olaf • Merlin • Archimedes