This article is about the character from Finding Nemo. For the villain in Kim Possible, see Gil Moss. For the Quack Pack character, see Gil.
"We're gonna get him outta here. We're gonna help him escape. We're all gonna escape."
―Gill

Gill is a Moorish Idol, and a major character in Disney/Pixar's 2003 animated film, Finding Nemo. He is the leader of the Tank Gang.
Background
Gill is the maverick of the dentist's office fish tank. He is the leader of an eclectic gang of fish, who hang on his every word and are drawn to his magnetic personality. This tough, scarred, one-finned fish was raised in the ocean, but taken at a young age to live in a tank. Surrounded by fish who have spent their entire lives in "the box," Gill alone feels the pull to be free. Though he dreams of one day breaking out and returning to the ocean, his failed escape attempts have broken his spirit. With Nemo's arrival to the tank, Gill is inspired again to find a way back to the sea.
Personality
Gill's only dream is to escape the tank and back into the ocean. Clever and intelligent, Gill has made many escape attempts, but they have all failed miserably. The first time, he landed on the dental tools, giving him severe scars on his right side and destroying his right fin (similar to how Nemo has a little, deformed right fin). His numerous failures have shaped him to be a tough and brooding individual with a life of experience that actually helps Nemo discover that he indeed can do great things.
In the initiation sequence, it's evidenced that he can easily talk the other aquarium fish (who have no original pull to be free since they were raised in captivity) into his plans, which is likely how he started the gang in the first place. In a deleted concept meant for Finding Dory, he explains that he ramps them up with excessive optimism because he believes it helps them to do the mission and if they can't, then they can just "see where the mission takes them".
Unlike Marlin- who is overprotective and has trouble letting Nemo do big things, Gill sees potential in the young clownfish and encourages him to step out of his comfort zone to get the job done. However, he has an underprotective side and neglected to put himself in Nemo's shoes when it came to the escape plan due to his anticipation of finally getting out of the tank. When he realises that he nearly had him killed, he calls the plan off with no hope until Nemo tries again and succeeds. From then on, Gill is even more devoted to getting Nemo home and saving him from Darla.
In one of the end credits animations, Gurgle and Bloat are arguing and Bloat blows up. Gill- with a smile- beckons Gurgle to pass Bloat over to him, starting a short game of blowfish volleyball. This gives us a peek into his sense of humor.
Physical appearance
Gill is an aging, thin, triangular moorish idol with a few deep scars on his right side along with a torn, ragged pectoral fin. He has mahogany eyes curtained by thick brows and a long snout that ends with a bump. His appearance is modeled after his voice actor, Willem Dafoe, especially the coloring around his mouth to imitate the deep wrinkles that Dafoe has on his face.
Appearances
Unlike the other Tank Gang members, Gill had a neutral reaction to Nemo's entrance. Upon realizing that Nemo could fit through small tubes, Gill had an idea: since Nemo was the only one who's small enough to enter, he had to use a pebble to block the aquarium filter, which will quickly cause the water to get dirty, forcing the dentist to put everyone in plastic bags so he would clean it out, and then they'll all escape to the ocean. The rest of the gang is reluctant at first due to Gill's many failures, but once he explains it, they're all in, including Nemo.
Later, while they are waiting for Dr Sherman to leave the room, Gill spots Nemo staring sadly outside the office window and goes up to reassure him that his father is out there looking for him. Nemo says that his dad is too afraid of the ocean to go looking for him and Gill briefly looks down with sympathy. As Gill then asks Peach for an update on what Dr Sherman is doing, Nemo notices Gill's torn fin and scars. Gill explains that he got them from his first escape attempt and that all "drains lead to the ocean". He expresses his belief that fish are better off free instead of being stuck in a glass box, which has motivated him to make more escape attempts than he can remember. As the dentist leaves for a bathroom break, the mission begins as Nemo jumps into the filter and listens to Gill's instructions from the other side. Peach the starfish worries that this may not be the safest idea, but Gill insists that Nemo will be fine. However, something does go wrong: the pebble detaches from the gear, causing Nemo to nearly be sucked into the gears before the other fish save him by pushing a plastic plant into the tube for the clownfish to grab. Gill, shocked and horrified about the fact that he almost sacrificed the little clownfish, isolates himself, feeling guilty for nearly killing him.
Later, he apologizes to him for selfishly putting him into harm's way, stating he was so ready to finally be free, he didn't regard Nemo's safety. However, when Nemo hears his father's amazing achievements, he tries again, and Gill reacts with horror, especially after hearing a terrible sound of locked gears, but when he realizes that Nemo survived and has successfully blocked the filter, he is very proud of him. He calls the plan back on in full leader mode and the tank soon gets dirty and Gill congratulates Nemo for making it possible, but the dentist, during the night, installed a new filter, the AquaScum 2003, which cleaned it, ruining the plan again. He then captured Nemo with a net, but everyone saves him by hopping into it and swimming downwards, which Nemo learns to use later on, although he's then put in a plastic bag and his attempt to escape through the window fails, so when Darla arrives, he fakes his death. Gill is initially horrified, along with the rest of the Tank Gang, but when the little fish winks at him, they realize it's a trick. But instead of the toilet, he is about to put Nemo in the trash as Nigel with Marlin and Dory arrive in the nick of time. As they cause a ruckus to save Nemo, Darla picks up the baggie and starts shaking it violently. Gill makes an effort to rescue him by shooting himself out of the tank's artificial volcano and landing on Darla's head and then helps Nemo escape the office by flipping onto the dentist's mirror to catapult the clownfish into a spit sink leading to the ocean. After Dr. Sherman puts Gill back into the tank, the Tank Gang congratulates him on finally succeeding in helping Nemo return to the ocean and they all gladly watch Darla break the sink Nemo went through and get harshly sprayed in the face.
At the end of the film, Gill and the other Tank Gang members manage to escape from Dr. Sherman's office. Since Dr. Sherman's new AquaScum 2003 has broken, the fish tank has become filthy again, and now he has to take his fish out, put them in bags, and clean the tank himself, and while he complains to Barbara about the device breaking when it has a lifetime guarantee, Gill and the others make their way out of the office. They are seen having crossed the street and jumped into the ocean to their freedom, although still trapped in the plastic bags.
Gill, along with the rest of the Tank Gang, appears in the post-credits scene. They are still trapped in their respective bags, now covered with algae, and then rescued by the Marine Life Institute volunteers.
Gallery
Trivia
Gill's voice, as Dafoe said, is based on the character Earl Copen, whom he plays in the movie Animal Factory.
His mannerisms are quite similar to Doc Hudson from Cars.
Gill's species, Moorish Idols, are notoriously difficult to keep in captivity due to their diet and mannerisms.
The official Pixar website states that his squint is inspired by Clint Eastwood's.
In the earliest versions, Gill basically had Dory's role, as a battle-hardened fish who would accompany and befriend Marlin. Andrew Stanton noticed this wasn't doing much for the story and he eventually settled with the female comic companion we know and love today.
His Polish name is "Idol" (from his species) because Gil means "bullfinch" or "mucus" in Polish.
There is a deleted scene as an extra in the Audio-Visual Commentary on the DVD, wherein Gill says that he has brothers and sisters named Marco, Polo, Lester, Linus, and Lulu. He also tells Nemo that he is from a place called Bad Luck Bay, a "rough part of the ocean" that is "shaped like a human's skull." Later, Nemo catches a man reading a book to his child about Marco, Polo, Lester, Linus, and Lulu's adventures in Bad Luck Bay, and Nemo finds out that Gill was lying to him.

Andrew Stanton said they deleted this because it made Gill unlikeable.

Gill is named after the respiratory organ found in many aquatic animals, especially fish.
External links
v - e -

d

Disney
Mickey Mouse & Friends:

Mickey • Minnie • Donald • Daisy • Goofy • Pluto • Fifi • Pete • Clarabelle Cow • Horace Horsecollar • Willie the Giant • Chip and Dale • Mortimer Mouse • Chief O'Hara • Detective Casey • Butch the Bulldog • Golden Harp • Father Time • Peter Pig


The Lion King: Simba • Nala • Shenzi, Banzai, and Ed • Ostrich • Gazelle • Rhino • Hippo • Zebra • Blue Beetle • Grub • Zazu • Rafiki • Timon • Pumbaa • Mufasa • Scar
Tangled: Rapunzel • Flynn Rider • Stabbington Brothers • Pub Thugs • Attila • Vlad • Big Nose • Hook Hand • Ulf • Shorty • Pascal • Maximus • Mother Gothel • The King • The Queen • Captain of the Guards • Warthog • The Lantern
Wreck-It Ralph: Ralph • Vanellope • Felix • Sgt. Calhoun • King Candy • Taffyta Muttonfudge • Candlehead • Surge Protector • Gene • Nicelanders • Rancis Fluggerbutter • Other Sugar Rush Racers • Sour Bill • Blue Racer • General Hologram
Big Hero 6: Hiro Hamada • Baymax • Robert Callaghan • Go Go Tomago • Honey Lemon • Wasabi • Fred • Fred's Dad • Tadashi Hamada • Cass • Yama • Alistair Krei • Heathcliff • Abbigail Callaghan • Attila • Sergeant Gerson • Cass
Zootopia: Judy Hopps • Nick Wilde • Flash • Clawhauser • Gazelle • Yax • Bogo • Mayor Lionheart • Bellwether • Doug • Finnick • Mr. Big • Mr. Otterton • Manchas • Gideon • Jerry Jumbeaux Jr. • Nanga • Priscilla • Mr. Hopps • Mrs. Hopps • Business Lemming • Duke Weaselton • Fru Fru • Kozlov • Officer McHorn • Wrangled • Wreck-It Rhino • Pig Hero 6
The Jungle Book: Mowgli • Kaa • Baloo • Akela • Raksha • Gray • Shere Khan • Colonel Hathi • King Louie • Bandar-Log Monkey • Flying Squirrel • Crocodile • Peacock • Vulture • Elephant • Bee Hive
Alice Through the Looking Glass: Alice Kingsleigh • Dormouse • Tweedledee and Tweedledum • Cheshire Cat • Bandersnatch • Bayard • White Queen • March Hare • White Rabbit • Mad Hatter • Absolem • Time • Wilkins • Humpty Dumpty • Red Queen • Borogrove • Frog Delivery Man • Gentleman Fish • Vegetable Soldier • Vegetable Servant • Vegetable Executioner • Armored Chess Piece
Pirates of the Caribbean: Jack Sparrow • Will Turner • Elizabeth Swann • Joshamee Gibbs • Tia Dalma • James Norrington • Marty • Cotton • Bootstrap Bill Turner • Pintel • Ragetti • Angelica • Blackbeard • Prison Dog • Maccus • Davy Jones • Helmsman • Philip Swift • Syrena • Captain Salazar • Ghost Lesaro • Shansa • Henry Turner • Carina Smyth • The Redhead • Murtogg • Mullroy • Treasure Chest • Stray Cat • Tiny • Pirate With Pigs • Ghost Shark • Ghost Seagull • Auctioneer
Aladdin: Aladdin • Jasmine • The Sultan • Prince Achmed • Gazeem • Razoul • Rajah • Iago • Abu • Genie • Jafar • Magic Carpet • Pink Flamingo • Beggar Jafar • Golden Scarab Beetle • Magic Lamp • Snake Charmer • Golden Camel
The Nightmare Before Christmas: Jack Skellington • Sally • Lock, Shock, and Barrel • Oogie Boogie • Easter Bunny • Santa Claus • Behemoth • Wolfman • Corpse Family • Mummy Boy • Mayor of Halloween Town • Dr. Finkelstein • Jewel • Zero
Mulan: Mulan • Yao, Ling, and Chien Po • Fa Li • Fa Zhou • Hayabusa • Khan • Cri-Kee • Little Brother • Mushu • Shan Yu • Captain Li Shang • The Emperor of China • The Matchmaker • General Li • Grandmother Fa • First Ancestor Fa • Chi-Fu • Great Stone Dragon
Moana: Moana • Sina • Frigatebird • Chief Tui • Gramma Tala • Pua • Frigatebird • Kakamora Chief • Maui • HeiHei • Ghost Matai • Eel • Tamatoa • Frog Monster • Sloth Monster • Eight Eyed Bat • Chicken Feed • Maui's Hook • The Ocean
Beauty and the Beast: Belle • Maurice • Chip Potts • Mrs. Potts • Gaston • LeFou • FrouFrou • Chapeau • Plumette • Beast • Cogsworth • Lumiere • The Enchantress
Lilo & Stitch: Lilo Pelekai • Nani Pelekai • David Kawena • Mrs. Hasagawa • Mertle Edmonds • Stitch
DuckTales: Scrooge McDuck • Donald Duck (Classic) • Huey, Dewey, and Louie • Webbigail Vanderquack • Mrs. Beakley • Beagle Boys (Big Time, Burger, and Bouncer) • Gyro • Darkwing Duck • Falcon Graves • Pixiu Chinese Dragon • Peghook's Ghost • Launchpad McQuack • Hack and Slash Smashnikov • Gizmoduck • Shadow Magica • Ma Beagle • Flintheart Glomgold • Pharaoh Toth-Ra • Headless Man-Horse
v - e - d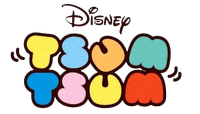 Disney
Mickey & Friends:

Mickey • Minnie • Donald • Daisy • Goofy • Pluto • Chip and Dale • Oswald • Ortensia • Duffy • ShellieMay • Gelatoni • StellaLou • CookieAnn • 'Olu Mel • Huey, Dewey, and Louie • José Carioca • Panchito Pistoles • Clarabelle Cow • Horace Horsecollar • Max Goof • Clarice • Pete • Scrooge McDuck • Ludwig Von Drake • Dr. Frankenollie • Julius

Pooh and Pals: Pooh • Tigger • Piglet • Eeyore • Rabbit • Owl • Roo • Kanga • Gopher • Christopher Robin • Lumpy
Lilo & Stitch: Stitch • Lilo • Scrump • Pleakley • Jumba • Angel • Leroy • Dr. Hämsterviel • Ugly Duckling • Sparky • 627 • Gigi • Babyfier • Yang • Slushy • Shortstuff • 625 • Amnesio • Dupe • Sample • Clip • Tank • Yin • Hunkahunka • Plasmoid
Silly Symphonies: Donald Duck • Big Bad Wolf • Practical Pig • Fiddler Pig • Fifer Pig • Ugly Duckling
Snow White and the Seven Dwarfs: Snow White • Evil Queen • Doc • Grumpy • Happy • Bashful • Sneezy • Sleepy • Dopey
Pinocchio: Pinocchio • Jiminy Cricket • Figaro • Cleo • Geppetto • Blue Fairy • Honest John and Gideon • Lampwick • Monstro
Fantasia: Mickey • Yen Sid • Chernabog • Hyacinth Hippo • Ben Ali Gator
Dumbo: Dumbo
Bambi: Bambi • Thumper • Miss Bunny • Friend Owl • The Great Prince of the Forest
The Three Caballeros: Gauchito • Burrito
The Adventures of Ichabod and Mr. Toad: Mr. Toad
Cinderella: Cinderella • Jaq and Gus • Prince Charming • Fairy Godmother • Lady Tremaine • Lucifer • Suzy • Perla • Bruno
Alice in Wonderland: Alice • Mad Hatter • March Hare • Dormouse • White Rabbit • Cheshire Cat • Tweedle Dum and Tweedle Dee • Queen of Hearts • King of Hearts • Caterpillar • Dinah • Oysters
Peter Pan: Peter Pan • Tinker Bell • Wendy Darling • John Darling • Michael Darling • Captain Hook • Mr Smee • Nana • Tick Tock • Tiger Lily
Lady and the Tramp: Lady • Tramp • Si and Am • Jock • Trusty • Peg
Sleeping Beauty: Aurora • Phillip • Maleficent • Flora • Fauna • Merryweather • Diablo • Samson • King Stefan • Goon • Owl • Rabbit
Mary Poppins: Mary Poppins • Bert • Penguin Waiter • Carousel Horse
One Hundred and One Dalmatians: Cruella De Vil • Lucky • Patch • Rolly
The Jungle Book: Mowgli • Baloo • Bagheera • Shere Khan • Kaa • King Louie • Hathi, Jr. • Raksha
Pete's Dragon: Elliott
The Fox and the Hound: Tod • Copper
The Aristocats: Marie • Berlioz • Toulouse • Duchess • Thomas O'Malley
The Rescuers: Bernard • Bianca
Oliver & Company: Oliver • Dodger • Tito • Rita • Francis • Einstein
The Little Mermaid: Ariel • Flounder • Sebastian • Eric • Ursula • Triton • Max • Scuttle
Beauty and the Beast: Belle • Beast • Lumiere • Cogsworth • Mrs. Potts • Chip • Maurice • Philippe • Gaston • LeFou
Aladdin: Aladdin • Abu • Genie • Jasmine • Jafar • Sultan • Iago • Rajah
The Nightmare Before Christmas: Jack Skellington • Sally • Zero • Lock, Shock, and Barrel • Oogie Boogie • Dr. Finkelstein • Mayor of Halloween Town • Santa Claus
The Lion King: Simba • Nala • Timon • Pumbaa • Zazu • Rafiki • Scar • Ed
Pocahontas: Pocahontas • John Smith • Meeko • Flit • Percy
Hercules: Hercules • Megara • Hades
Mulan: Mulan • Li Shang • Mushu • Fa Zhou • Khan
The Emperor's New Groove: Kuzco • Yzma • Kronk
Mickey, Donald, Goofy: The Three Musketeers: Mickey Mouse • Minnie Mouse • Donald Duck • Goofy
Chicken Little: Chicken Little
The Princess and the Frog: Tiana • Dr. Facilier
Tangled: Rapunzel • Flynn Rider • Pascal • Maximus • Mother Gothel • Queen Arianna • King Frederic • Cassandra • Fidella • Pub Thug
Wreck-It Ralph: Wreck-It Ralph • Fix-It Felix Jr.
Frozen: Anna • Elsa • Olaf • Kristoff • Sven • Hans • Snowgies • Bruni
Big Hero 6: Hiro • Baymax • Fred • Wasabi • Honey Lemon • Go Go Tomago • Tadashi Hamada • Yokai • Mochi
Zootopia: Judy Hopps • Nick Wilde • Mayor Lionheart • Flash • Yax • Gazelle • Chief Bogo • Clawhauser • Finnick • Mr. Big • Bellwether • Jerry Jumbeaux Jr.
Moana: Moana • Maui • Pua • Heihei • Tamatoa • Kakamora
Chip 'n Dale Rescue Rangers: Chip • Dale • Gadget • Monterey Jack
Phineas and Ferb: Perry
The Lion Guard: Kion • Ono • Bunga • Beshte • Fuli
DuckTales (2017): Scrooge McDuck • Huey, Dewey, and Louie • Webby Vanderquack
Kingdom Hearts: Sora • Riku • Kairi • Aqua • Xemnas • Ansem, Seeker of Darkness • Ventus • Terra • Chirithy • Lea • Young Xehanort
UniBEARsity: Mocha • Pudding • Whip • Puffy • Mont • Blanc • Souffle • Blue Rose • Charmant • Portiron • Rogue Rose • Fauve • Lucien • Horloge • La Mer • Ma Puce
Sofia the First: Sofia • Minimus • Skye
Elena of Avalor: Elena
Enchanted: Giselle
Disney Fairies: Periwinkle • Rosetta • Silvermist
The Sword in the Stone: Wart • Merlin
Oliver & Company: Oliver
Raya and the Last Dragon: Raya • Sisu
Twisted Wonderland: Grim • Riddle Rosehearts • Azul Ashengrotto • Leona Kingscholar • Kalim Al-Asim • Vil Schoenheit • Idia Shroud • Malleus Draconia • Dire Crowley • Mirror of Darkness