"Gizmo Gwen" is the thirty-fourth episode of the Disney Junior animated series, Sofia the First. It premiered on July 25, 2014, and is the ninth episode of the second season.
Plot
Amber is preparing a berry banquet for everyone from Royal Prep and she wants everything perfect. Sofia has picked some blueberries for her and takes them to the kitchen where she meets Gwen, a kitchen maid who likes to invent. However, her father, Chef Andre, doesn't like it when she makes gizmos because he too once tried to invent something, an automatic berry pudding serving machine, but it ended in a humiliating disaster. Gwen takes Sofia to her secret workshop and shows her all her gizmos, an Automatic Sponge, a Built in Baker Cupcake Maker that automatically creates cupcakes, a Teeter Totter Rug Swatter that can beat the dust out of rugs and a Bicycle Built for Tunes which plays music while peddling. Sofia really likes her gizmos, and Gwen always dreams of being an inventor, but because of her father's worries, she feels she will always be a kitchen maid.
Meanwhile, back at the great hall, disaster strikes when the castle servants drop the giant jewelled strawberry they were trying to hang up. Sofia and Gwen hear the crash and decide to see what has happened, little did they know they left Gwen's Teeter Totter Rug Swatter running loose. They arrive at the hall and find the giant strawberry cracked and ruined, including Amber's berry bowls. Seeing there will be no time to paint some new ones, Sofia has an idea and asks Gwen if she can invent a gizmo that can paint new berry bowls much faster. At first, Gwen isn't too sure, but she is willing to try. She draws up a plan and has Sofia and her animal friends find all the parts she needs to build her new machine for Amber. In no time, she finishes it and after a successful test Gwen and Sofia take it to the great hall, unaware that a screw has fallen off. Amber brings over the blank bowls for painting but as they get started, Gwen's gizmo suddenly goes haywire, throwing bowls everywhere, trashing Amber's perfect banquet. Gwen's father takes her back to the kitchen and tells her this disaster is why he didn't like her gizmos, which she finally agrees to. She puts her pencil away, and returns to her job of being a kitchen maid.
Meanwhile Clover, Robin, Mia and Whatnaught spot Gwen's Teeter Totter Rug Swatter still running loose in the hallways and try to catch it. It heads back to the kitchen where Whatnaught finds a missing screw that fell off Gwen's machine which was why it went wrong. After showing Sofia, she tries to convince Gwen to fix her machine but she has decided to give up on her dream of becoming an inventor. However Sofia tells her if she gives up on her dreams they will never come true. All she has to do is to believe in them. With that encouragement, Gwen goes off to fix her gizmo and this time it works perfectly. Everyone is very impressed and so is Gwen's father, for the first time ever he is proud of her. With the use of Gwen's other gizmos, as well as her father's pudding-serving invention, now fixed with a screw, Amber's berry banquet is back on track and King Roland makes Gwen a full time inventor.
Cast
Songs
Gallery
Trivia
Gwen's voice is performed by Ginnifer Goodwin who is best known for her role as Snow White/Mary Margaret Blanchard in the TV series Once Upon a Time. and later voiced Judy Hopps in Zootopia
Whatnaught makes his first appearance in the second season in this episode.
In this episode, Whatnaught gets his first major role when he helps Sofia find out why Gwen's gizmo went haywire.
Chef Andre is the third character that Robin Atkin Downes voices in the series, previously he has done the voice for Sir Finnegan in "The Silent Knight" and the Fisherman in "Mom's the Word".
Moral: Dreams can come true if you don't give up on them and work hard.
v - e - d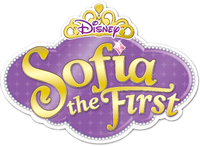 Characters
Princess Sofia • Queen Miranda • King Roland II • Prince James • Princess Amber • Princess Hildegard • Cedric the Sorcerer • Wormwood • Baileywick • Robin • Mia • Clover • Whatnaught • Goodwyn the Great • Winifred the Wise • Jade • Ruby Hanshaw • Princess Clio • Prince Zandar • Princess Jun • Prince Hugo • Minimus • Princess Vivian • Crackle • King Marcus and Queen Cecily • Trolls• Lucinda • Prince Jin • Magic Carpet • Jasper • Prince Khalid • Meg and Peg • Madam Ubetcha • Prince Desmond • Miss Nettle • Sir Gillium • Professor Popov • Helen Hanshaw • Oona • Queen Emmaline • Cora • Plank • Aunt Tilly • Wilbur the Wombeast • Sven • Emperor Quon • Empress Lin-Lin • Rex • Prince Axel • King Garrick • Electra • Vaughan and Vance • Marla • Sir Bartleby • Sir Maxwell • Sir Finnegan • Gwen • Chef Andre • Sofia the Worst • Lady Joy • Lord Gilbert • Wu-Chang • Jade Jaguar • Sir Dax • Boo • Princess Lani • Mamanu • Kamea and Halia • Praline • Freedo • Princess Zooey • Princess Astrid • Slickwell • Greylock the Grand • Princess Ivy • Dragons of Enchancia • Winter • Whiskers • Glacia the Ice Witch • Elliot, Amy, and Kurt • Tizzy • Master Erwin • Bryce Twigley • Button, Benngee, and Brody • Mossy • Carol of the Arrow • Jane • Princess Kari • Miss Elodie • Fluke • Slim • Shelly • Flip • Mantacorn • Onyx and Opal • Wendell Fidget • Mrs. Fidget • Saffron • Muck, Gunk, and Grime • Spruce • Ballerina • Mazzimo • Prince Roderick • Gavin • Kazeem • Sergeant Fizz • King Habib and Queen Farnaz • Chief Gnuckles • Flinch • Grotta • Elfonso • Elfred • Milo the Snake • King Henrik • Cordelia the Conjuror • Calista • Morgana • Crispy • Barley • Sassofras • Professor Zacharias Fleeber • Grand Mum • Gemina and Argus • Count Barnstorm • Sir Oliver • Sir Jaxon • Willawing • Kai • Princess Charlotte • Morris • Zinessa • King Philip and Queen Everly • Lily • Indigo • Marty and Maple • Mandy • Grimtrix • Wriggley, Pumpkin, and Chester • Skye • Piccolo • Baron Von Rocha • Professor Pecullian • Sea Monsters • Malachite and Fig • Omar • Prisma • Azurine • Orion • Vega • Chrysta • Sizzle • Cinder • Singe • Mare of the Mist • King Roland I • Roma • Giggling Goblin • Captain Quivers • Twitch • Vor • Nerissa


Elena of Avalor: Princess Elena • Princess Isabel • Francisco • Luisa • Shuriki • Alacazar • Zuzo • Mateo • Migs, Luna, and Skylar • Rafa • Chancellor Esteban • Armando • King Raul and Queen Lucia • Naomi Turner
Guest Characters: Flora, Fauna, and Merryweather • Cinderella • Jasmine • Magic Carpet • Belle • Ariel • Aurora • Snow White • Mulan • Rapunzel • Tiana • Merida • Olaf • Merlin • Archimedes