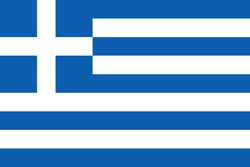 Greece is a country, which is part of the continent of Europe. Found at the southeastern side of Greece, people can see many islands. In the southern part of Greece, people can see the island of Crete. Greece is best known as the home of the Ancient Olympic Games and the birthplace of the modern Olympic Games in Athens.
Appearances
Cities and Locations
See also
Trivia
The country is named "Grease" on a travel brochure in the closing credits of Cars 2 (a reference to the film of the same name).