"Even miracles take a little time."
This article features media from Walt Disney Company or its subsidiaries that has yet to be released.
To prevent speculation, please add reliable sources to the unreleased media. Any information that is not backed up by citations may be removed.
Thank you and have a magical day!

Guardians of the Galaxy: Cosmic Rewind is an enclosed roller coaster attraction under construction at Epcot.[1][2][3][4] It will be manufactured by Vekoma.[5] Based on the Marvel Studios' film Guardians of the Galaxy, it will be the first attraction at Walt Disney World based loosely on a Marvel Comics property.[6][7] It will replace the Universe of Energy attraction, which closed on August 13, 2017.[3]
History
The ride was announced as part of an overall overhaul of Epcot at the 2017 D23 Expo.[2] On August 13, 2017, Ellen's Energy Adventure was closed so that construction could begin on the attraction.[8] At D23 Japan in 2018, it was confirmed that the ride would be one of the world's longest enclosed roller coasters and that the ride would open in 2021.[9]
The name of the ride, Guardians of the Galaxy: Cosmic Rewind, was announced on August 25, 2019 at the D23 Expo 2019.[10]
Construction
Construction began in late August 2017. The existing Universe of Energy show building will be reused and retrofitted for the new attraction; the roller coaster itself will be housed in a new, massive show building situated backstage behind the Universe of Energy building and the former Wonders of Life pavilion.[11][12] On May 4, 2018, the Disney Parks Blog released a video stating that 960 truckloads of concrete had been poured for the foundation of the new ride show building.[1]
Summary
Looking for a place to establish a peaceful connection to Earth, and at the suggestion of nostalgic Epcot fan Peter Quill, the planet Xandar and its Nova Corps have decided to establish Epcot's first "Other-World Showcase" Pavilion. For their presentation, they have decided to focus on deep space travel, with an elaborate planetarium called the "Galaxarium" serving as a way to give guests a look at the formation of the universe as well as offering a hyperjump visit to Xandar. However, our field trip to Xandar is interrupted by the Guardians and chaos ensues as they and the guests are sent back in time to witness the Big Bang.
Gallery
Logo and Posters
Concept Art
See also
References
↑ 1.0 1.1 Sorrentino, Mike (May 8, 2018). "The Guardians' big Disney World roller coaster is set for 2021.". CNET.
↑ 2.0 2.1 Macy, Seth G. (July 15, 2017). "New Guardians of the Galaxy Ride Announced for Walt Disney World". IGN.
↑ 3.0 3.1 Fickley-Baker (July 15, 2017). 'Guardians of the Galaxy' & 'Ratatouille' Attractions Coming to Epcot

(en-us)

. Disney Parks Blog. Archived from the original on July 16, 2017. Retrieved on July 15, 2017.
↑ "Coming to Disney World: Tron, Guardians of the Galaxy ride, 'Star Wars' hotel", Orlando Sentinel (July 15, 2017).

 

↑ "Track Installation to Begin Soon on Guardians of the Galaxy Roller Coaster at Epcot". Blog Mickey (30 July 2018).
↑ "Avengers and Other Super Heroes to Assemble in New Themed Areas at Disneyland Resort, Disneyland Paris and Hong Kong Disneyland". Disney Parks Blog (March 20, 2018). Retrieved on March 20, 2018.
↑ "Rock 'n' Roller Coaster Starring Aerosmith at Walt Disney Studios Park to Receive Marvel Transformation". Disney Parks Blog. Retrieved on February 11, 2018.
↑ Bevil, Dewayne (July 31, 2017). "Last go-around with Ellen at Epcot", Orlando Sentinel.

 

↑ Smith, Thomas (February 11, 2018). "'Guardians of the Galaxy' Attraction at Epcot Will Be One of World's Longest Enclosed Coasters". Disney Parks Blog.
↑ "LIVE: Exciting Announcements for Disney Parks, Resorts, Cruise Ships and Beyond at D23 Expo 2019". Disney Parks Blog.
↑ Nolfi, Joey (November 15, 2018). "Disney unveils spinning Guardians of the Galaxy roller coaster cars, new ride details", Entertainment Weekly.

 

↑ Bevil, Dewayne (August 1, 2018). "Disney World: Look at latest Epcot construction", Orlando Sentinel.

 
v - e - d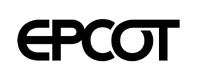 Current Entertainment
HarmonioUS (Opening in Fall 2020)
Community content is available under
CC-BY-SA
unless otherwise noted.