Hannah Montana 2: Meet Miley Cyrus is the second soundtrack album from the Disney Channel original series Hannah Montana. The album was released on June 26, 2007 by Walt Disney Records and Hollywood Records. In the television series and film, American recording artist and actress Miley Cyrus portrays Miley Stewart, a girl with a secret double life as pop star Hannah Montana. The two-disc "hybrid" album is the follow-up to the series' first soundtrack Hannah Montana (2006), and also acts as the debut release of Cyrus. Cyrus performs all of the soundtrack's 20 tracks, while being credited to Hannah Montana for half of them. The album sold 5,000,000 copies.
The album is separated with two discs. The first disc, entitled Hannah Montana 2 features ten recordings by the character of Hannah Montana, while the second disc, entitled Meet Miley Cyrus, features ten tracks by Cyrus. Though the Meet Miley Cyrus album was intended to be Cyrus' debut album, it failed to gain any recognition as the songs in the album seemed to have a similar sound to that of Hannah Montana.
During its first week of sales, it debuted in the U.S. at number one on the Billboard 200 with 326,000 album copies sold. The album, having sold 3,900,000 copies in the U.S, has been RIAA-certified 3× multi platinum.
Tracks
Disc 1
Disc 2


1. "See You Again" Destiny Hope Cyrus, Armato, James Armato, James 3:10
2. "East Northumberland High" Armato, James, Samantha Jo Moore Armato, James 3:24
3. "Let's Dance" Cyrus, Armato, James Armato, James 3:03
4. "G.N.O. (Girls' Night Out)" Cyrus, Matthew Wilder, Tamara Dunn Wilder 3:38
5. "Right Here" Cyrus, Armato, James Armato, James 2:44
6. "As I Am" Cyrus, Shelley Peiken, Xandy Barry Wally Gagel, Barry 3:45
7. "Start All Over" Fefe Dobson, Anne Preven, Scott Cutler Jason Morey 3:27
8. "Clear" Cyrus, Peiken, Barry Armato, James 3:03
9. "Good and Broken" Cyrus, Armato, James Armato, James 2:56
10. "I Miss You" Cyrus, Brian Green, Wendi Foy Green Green 3:58
Gallery
v - e - d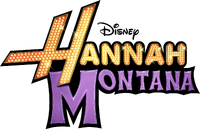 Episodes
Season One: "Lilly, Do You Want to Know a Secret?" • "Miley Get Your Gum" • "She's a Super Sneak" • "I Can't Make You Love Hannah if You Don't" • "It's My Party, and I'll Lie if I Want To" • "Grandmas Don't Let Your Babies Grow Up to Play Favorites" • "It's a Mannequin's World" • "Mascot Love" • "Ooh, Ooh, Itchy Woman" • "O Say, Can You Remember the Words" • "Oops! I Meddled Again!" • "On the Road Again?" • "You're So Vain, You Probably Think This Zit is About You" • "New Kid in School" • "More Than a Zombie to Me" • "Good Golly, Miss Dolly" • "Torn Between Two Hannahs"• "People Who Use People" • "Money for Nothing, Guilt for Free" • "Debt it Be" • "My Boyfriend's Jackson and There's Gonna Be Trouble" • "We Are Family, Now Get Me Some Water!" • "Schooly Bully" • "The Idol Side of Me" • "Smells Like Teen Sellout" • Bad Moose Rising"
Season Two: "Me and Rico Down by the Schoolyard" • "Cuffs Will Keep Us Together" • "You Are So Sue-able to Me" • "Get Down, Study-udy-udy" • "I Am Hannah, Hear Me Croak" • "You Gotta Not Fight for Your Right to Party" • "My Best Friend's Boyfriend" • "Take This Job and Love It" • "Achy Jakey Heart" • "Sleepwalk This Way" • "When You Wish You Were the Star" • "I Want You to Want Me... to Go to Florida" • "Everybody Was Best-Friend Fighting" • "Song Sung Bad" • "Me and Mr. Jonas and Mr. Jonas and Mr. Jonas" • "Don't Stop 'Til You Get the Phone" • "That's What Friends Are For?" • "Lilly's Mom Has Got it Goin' On" • "I Will Always Loathe You" • "Bye Bye Ball" • "(We're So Sorry) Uncle Earl" • "The Way We Almost Weren't" • "You Didn't Say it Was Your Birthday" • "Hannah in the Streets with Diamonds" • "Yet Another Side of Me" • "The Test of My Love" • "Joannie B. Goode" • "We're All on This Date Together"
Season Three: "He Ain't a Hottie, He's My Brother" • "Ready, Set, Don't Drive" • "Don't Go Breaking My Tooth" • "You Never Give Me My Money" • "Killing Me Softly with His Height" • "Would I Lie to You, Lilly?" • "You Gotta Lose That Job" • "Welcome to the Bungle" • "Papa's Got a Brand New Friend" • "Cheat It" • "Knock Knock Knockin' on Jackson's Head" • "You Give Lunch a Bad Name" • "What I Don't Like About You" • "Promma Mia" • "Once, Twice, Three Times Afraidy" • "Jake... Another Little Piece of My Heart" • "Miley Hurt the Feelings of the Radio Star" • "He Could Be the One" • "Super(stitious) Girl" • "I Honestly Love You (No, Not You)" • "For (Give) a Little Bit" • "B-B-B-Bad to the Chrome" • "Uptight (Oliver's Alright)" • "Judge Me Tender" • "Can't Get Home to You Girl" • "Come Fail Away" • "Got to Get Her Out of My House" • "The Wheel Near My Bed (Keeps on Turnin')" • "Miley Says Goodbye?"
Season Four: "Sweet Home Hannah Montana" • "Hannah Montana to the Principal's Office" • "California Screamin'" • "De-Do-Do-Do, Da-Don't-Don't, Don't, Tell My Secret" • "It's the End of the Jake as We Know It" • "Been Here All Along" • "Love That Lets Go" • "Hannah's Gonna Get This" • "I'll Always Remember You" • "Can You See the Real Me?" • "Kiss it All Goodbye" • "I Am Mamaw, Hear Me Roar!" • "Wherever I Go"
Community content is available under
CC-BY-SA
unless otherwise noted.