Happiness is Here Parade was a daytime parade from Tokyo Disneyland that ran from 2013 to 2018.
History
The parade began in honor of Tokyo Disneyland's 30th anniversary and featured Disney characters, cheerful music, and themed parade floats. It replaced Jubilation!.
Starting March 21, 2014, the parade went on without show stops and removed the "30" from the final float.
Parade units
The Aristocats Unit: Based on the 1970 animated film. Marie plucks an oversized violin with her brother Berlioz by her side, while Toulouse features on the back. A purple player piano is the major feature of this float.
Wish Unit: Based on the 1992 animated film Aladdin. Genie's horse, which precedes the unit, is designed to look like a stylized camel. He is followed by a number of genies and spirits. Prince Ali, Jasmine and their pages are carried by Abu, as transformed into an elephant. They are followed by a small band of Arabian-dressed dancers.
Finale: The parade culminates in a tribute to Disney's classic characters and the 1964 musical film Mary Poppins. Mary Poppins and Bert lead the final unit on identical horses to those they ride in Disneyland's Mickey's Soundsational Parade, which are in the same design as the horses used throughout this parade. A few penguins follow them. Donald Duck, Daisy Duck, Pluto, Chip and Dale ride the next float, which is an enormous vista featuring a carousel, canopies, and an oversized doll version of Minnie Mouse on the back. A squad of chimney sweeps leads the way for the final float, which features Mickey Mouse and Minnie Mouse aboard a giant hot air balloon made out of Mickey Mouse balloons. The balloon is held up by an oversized doll of Goofy, and similar giant dolls of Mickey and Donald wave goodbye to the guests. This is followed by the NTT DoCoMo Sponsor Float.
Show facts
Opening Announcement: "This is a celebration of smiles and joy! Children of all ages, join your Disney friends on a merry-go round journey of joy and wonders! There's magic in a grin, so let your magic begin! Smile, Happiness is Here!"
Show-Stop song (from January 14, 2014 to April 14, 2014):
Other songs featured:

OPENING
THE ARISTOCATS UNIT
JOY OF FRIENDSHIP UNIT
WISH UNIT
BEAUTY UNIT
MYSTERIOUS UNIT
DREAM UNIT
FINALE
After being replaced
After the parade was replaced with Dreaming Up!, the Mickey Mouse drum toy from the opening unit was relocated to Disneyland and used for the returning daytime parade Mickey's Soundsational Parade, in honor of Mickey Mouse's 90th birthday celebration.[1]
The Finding Nemo and Toy Story floats from the Joy of Friendship Unit were relocated to Hong Kong Disneyland and used for Pixar Water Play Street Party!.
The show-stop music with five songs (Tokyo Disneyland is Your Land, Mickey Mouse March, Heigh Ho, It's a Small World, and the last lyric of Happiness is Here chorus) returned during the Special Greeting after reopened the park after being temporarily closed during the ongoing COVID-19 pandemic.
Main Chorus Lyrics
Joy out of the blue (Out of the blue)
Smiles inside of you (Inside of you)
Like a child again
With Mickey and friends
Jump, shout
And let it all out

Sparkles in your eyes (in your eyes)
Suddenly feel alive (feel alive)
Cause Happiness
The magic of happiness
Is here

Whoa-oh-oh-oh-oh-oh
Come on, let's go (let's go)
Whoa-oh-oh-oh-oh-oh
Happiness is here
Gallery
See also
References
v - e - d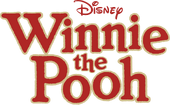 Songs
Movie Songs
Winnie the Pooh and the Honey Tree: "Winnie the Pooh" • "Up, Down, Touch the Ground" • "Rumbly in My Tumbly" • "Little Black Rain Cloud" • "Mind Over Matter"
Winnie the Pooh and the Blustery Day: "A Rather Blustery Day" • "The Wonderful Thing About Tiggers" • "Heffalumps and Woozles" • "Rain, Rain, Rain Came Down, Down, Down" • "Hip-Hip-Hooray!"
Boo to You Too! Winnie the Pooh: "I Am Not Afraid" • "I Wanna Scare Myself"
Pooh's Grand Adventure: The Search for Christopher Robin: "Forever & Ever" • "Adventure is a Wonderful Thing" • "If It Says So" • "Wherever You Are" • "Everything is Right"
A Winnie the Pooh Thanksgiving: "Hooray, Hooray!" • "Berrily We Roll Along" • "Our Thanksgiving Day" •
Winnie the Pooh: Seasons of Giving: "Seasons of Giving"
The Many Songs of Winnie the Pooh: "It Really Was a Woozle, Yes it Was"
Sing a Song with Pooh Bear: "Kanga Roo Hop" • "Harvest What You Grow" • "My Song"
Winnie the Pooh: A Valentine for You: "Girls are Like Boys" • "When the Love Bug Bites" • "Places in the Heart"
Winnie the Pooh: A Very Merry Pooh Year: "Jingle Bells" • "Snow Snows" • "Happy Pooh Year" • "Hunny, No Not For Me" • "Auld Lang Syne"
The Tigger Movie: "Someone Like Me" • "Whoop-de-Dooper Bounce" • "Lull-a-Bee" • "Round My Family Tree" • "How to Be a Tigger" • "Your Heart Will Lead You Home"
Piglet's Big Movie: "If I Wasn't So Small" • "A Mother's Intuition" • "With a Few Good Friends" • "Sing-Ho (For the Life of a Bear)" • "The More It Snows (Tiddely-Pom)" • "The More I Look Inside" • "Comforting to Know"
Springtime With Roo: "We're Huntin' Eggs Today" • "Sniffley Sniff" • "Easter Day With You" • "The Way It Must Be Done"
Pooh's Heffalump Movie: "Little Mr. Roo" • "The Horribly Hazardous Heffalumps" • "The Name Game" • "Shoulder to Shoulder" • "In the Name of the Hundred Acre Wood/What Do You Do?"
Pooh's Heffalump Halloween Movie: "Trick 'R Treating With Our Friends" • "Brave Together"
Winnie the Pooh: "The Tummy Song" • "A Very Important Thing to Do" • "The Winner Song" • "The Backson Song" • "It's Gonna Be Great" • "Everything is Honey" • "Pooh's Finale"
Christopher Robin: "Goodbye, Farewell" • "Busy Doing Nothing" • "Christopher Robin"
Television Songs
Welcome to Pooh Corner: "Welcome to Pooh Corner Theme Song" • "Try a Little Something New" • "The Right Side" • "Yes, I Can" • "You're the Only You" • "I Hum to Myself" • "Please and Thank You" • "Responsible Persons" • "You're the One and Only One" • "Welcome to Pooh Corner Ending Theme"
The New Adventures of Winnie the Pooh: "Pooh Bear" • "'Cause It's Make Believe" • "The Floating Song" • "Nothing's Too Good for a Friend" • "Under the Bed" • "I Don't Have A Name" • "King of the Beasties" • "The End" • "Pirates is What We'll Be" • "Tigger the Private Ear is Here"
The Book of Pooh: "Everyone Knows He's Winnie the Pooh" • "Goodbye for Now" • "Your Best Wishes" • "On the Double" • "Who is Me" • "Think, Think, Think" • "What Piglets Are" • "I Watch for Signs" • "We're Making a Cake" • "If I Could Be Big" • "Isn't That Funny?" • "Everyone Wants a Valentine" • "That's What We Do" • "Keep it Simple" • "Have You Got a Book For Me?" • "Give It a Try" • "On Your Way Back Home" • "The Birdbird Song" • "Nightmare Wranglers" • "Carry On" • "What's Your Name, River" • "Where Do Words Go?" • "Under a Spelling Bee's Spell" • "Adventure" • "Mental Altitude" • "I Want to Know Everything Now" • "Happy Tailiversary" • "Get Growin'" • "Tigger's Lullaby" • "Perfect Party" • "If We Were Talkin'" • "Someone New to Meet" • "My Hero" • "Broken Friendships" • "Do the Roo" • "Call Me Buck-a-Roo" • "At Chez Piglet" • "Nothing Ever Happens" • "Too Much Honey" • "Lost in a Book"
My Friends Tigger and Pooh: "A Few Simple Rules" • "Bouncin'" • "The Grass is Greenier" • "The Password Song" • "Underneath the Same Sky" • "One Big Happy Family" • "Think, Think, Think" • "The Question Song" • "Floating in a Cloud" • "Different Can Be Good" • "The Little Things You Do" • "There's a Party" • "No More Fun In the Snow" • "Butterflies" • "What Makes a Pony a Pony" • "When We Work Together" • "Christmas Comes Tomorrow" • "Time to Go (On a Trek Through the Snow)" • "Snowman Song"
Miscellaneous: "Luv-a-bye" • "Playtime Song" • "Learning Song" • "Friendship Song" • "Snug as a Bear Can Be" • "The Scrapbook Song"