Harmonious is a nighttime spectacular at EPCOT, which serves as the long-term replacement for IllumiNations: Reflections of Earth, after the interim show, Epcot Forever which concluded its run.[2][3]
It was originally scheduled to open in Spring 2020, but it was delayed to October 1, 2021 as part of Walt Disney World's 50th anniversary celebration, since the opening was postponed indefinitely following the closure of the park, due to the COVID-19 pandemic.[4] However, on November 19, 2020, EPCOT announced that new barges would be permanently installed on the World Showcase Lagoon, offering an ambient feel during the day. [5]
This new show celebrates how Disney music (in multiple languages) inspires people around the world, featuring massive floating set pieces, custom-built LED panels, choreographed moving fountains, lights, pyrotechnics and lasers.
An official soundtrack release, Harmonious: Globally Inspired Music from the Epcot Nighttime Spectacular was released online on October 29, 2021.
Harmonious Live!, a live concert presentation hosted by Idina Menzel and narrated by Auli'i Cravalho, was presented as a livestream on Disney+ on June 21, 2022.
Summary
Harmonious is one of the largest nighttime spectaculars ever created for a Disney Park. The show is a beautifully crafted dreamscape of Disney music and images, reimagined by diverse cultural musicians and artists from around the world. It is a transformative experience where we can discover how Disney music has the power to inspire and unite us all with the magic of possibility.
Shows Soundtrack
Act I: Gather
Act II: Celebrate

Middle East
India
China
Africa
Europe
Latin America
USA

Act III: Unite
Special editions
New Year's Eve Countdown Edition
Every December 31, a special New Year's Eve countdown show occurred normally beginning at 11:54pm after Harmonious started at 6:30pm. It was returned to Walt Disney World in 2021 after they cancelled New Year's Eve fireworks in December 31, 2020 due to COVID-19 pandemic. It began with the new show production called "Cheers to the New Year: A Sparkling Celebration" tag and was then immediately followed by a special countdown show. Highlights of New Years with female announcer celebrated different like in IllumiNations: Reflections of Earth in individual countries began the show; the Asian pavilions (Japan and China) go first, followed by those in Europe (Italy, Norway, France, and Germany), after that, the countries of those in the GMT time zone (Morocco and the United Kingdom). During the show, the Harmonious barges displays beautiful imagery with text, New Year's Eve celebration landmarks and people of the countries represented at the World Showcase while the fireworks shot from the back of each pavilion accompanied by custom celebration music from each country. The countdown began at 10 seconds prior to midnight with the North American nations: United States, Canada, Mexico. It started with a dong (which originates from the American Adventure Pavilion while Japan, China, Italy, Norway, France, Germany, Morocco and the United Kingdom light up as well together) and lead to the massive celebratory firework display at midnight including a 360-degree launch of fireworks around the World Showcase lagoon. "Auld Lang Syne" played as spectators cheered and watched the massive firework display. This tag used different the number of fireworks that were launched in Harmonious. Also, they used the same and similar show materials pyro fireworks to the New Year's Eve 2020 countdown edition after Epcot Forever.[2] A male announcer concluded the show wishing the guests a Happy New Year and reminded them of extended park hours for the New Year's Eve celebration.
Fourth of July
The "Heartbeat of Freedom" tag was most recently used in 2019 following a performance of 'Illuminations: Reflections of Earth'. The tag that used as part of Harmonious and is expected to be a similar, but not identical, show element to the "Heartbeat of Freedom" used in Illuminations. 4th of July fireworks tags were cancelled for the past two years in 2020 and 2021 due to health and safety concerns. As with the previous IllumiNations tag (which was last performed in 2019) this special ending will feature additional pyrotechnics that will be launched from behind the American Adventure as well as from barges within the lagoon at the end of the show for an especially patriotic end to the show.
Epcot's 40th Anniversary Special Edition
TBA
Gallery
Concept Art
Logo and Posters
Pavilion
Screenshots
Video
Trivia
See also
References
v - e -

d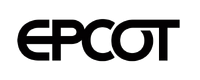 Current Entertainment
HarmonioUS