"Hexley Hall" is the eighty-first episode of the Disney Junior animated series Sofia the First. It premiered on January 6, 2017 and is the twenty-seventh episode in the third season.
Plot
Sofia is in her room at Enchancia Castle playing "Clover Says" with Clover. While playing, Sofia states "I wish I were a rabbit" and she suddenly turns into one, to hers and Clover's shock. Sofia deduces that her Amulet gave her the power to transform into animals. After she changes back, Sofia confides in Clover how, ever since she freed Princess Elena from it, her Amulet has been acting differently and goes to see Cedric. Cedric is in his workshop making an Enchanted Painting of Hexley Hall when he accidentally gets Wormwood trapped inside it. Sofia comes in and helps Cedric get Wormwood out before discussing to him about the events in Avalor and how the Amulet has been acting different. At Wormwood's suggestion, Cedric decides to take her to Hexley Hall. Cedric confides to Wormwood how he is taking her there so he can learn all the Amulet's secrets and then take it for himself.
Sofia, Cedric, and Wormwood arrive at Hexley Hall. On the way inside, Sofia notes that Wormwood has been complaining about Cedric nonstop and asks him what is going on to which he tells her that it is because he is a buffoon who embarrasses him nonstop. Sofia tells him that Cedric never says a bad thing about him to which Wormwood retorts "Why would he? I'm perfect." Upon getting inside, Sofia notes how Hexley Hall is like Royal Prep to which Cedric adds "Only better. Much better." They meet up with Grimtrix the Good, the Headmaster of Hexley Hall. When Grimtrix asks why they have come Cedric lies by stating he is helping Sofia with a homework assignment for Alchemy Class by bringing her to the library. Wormwood notes that anyone can tell he is lying. Grimtrix's weasel, Wriggley suddenly appears and invites him to lunch with the other familiars in the conjiteria to which he agrees before going with Sofia and Cedric to Hexley Hall's library. Once there, Sofia and Cedric find a book that reveals that the Amulet of Avalor was made in the Kingdom of Maru. Cedric tells Sofia that since she has freed Elena from the Amulet she is now in control of the powers of the Amulet which the book says is unbelievable. During an experiment Sofia learns that she must see the animal she wants to transform into in order to activate her animal transformation power. Wriggley comes in and escorts Wormwood to the congruities where the other familiars mock him for having such a poor master and brag about how great their masters are. To make them be quiet, Wormwood tells them that Sofia has the Amulet of Avalor. This proves to be a mistake as this makes Wriggley, Pumpkin, and Chester decide to steal it for their masters. Realizing his mistake, Wormwood goes to warn Sofia.
Wormwood finds Sofia in the library and warns Sofia that the other familiars are after her Amulet. Wriggley, Pumpkin, and Chester appear and try to steal the Amulet. Sofia, Wormwood, and Cedric flee to the Potion Room where Cedric accidentally spills a Floating Potion on himself and a Speaking Potion on Wormwood. Sofia deduces that Wormwood told them about her Amulet. Cedric decides they have leave immediately. On the way out, Wriggley steals the Amulet and escapes. Sofia is so angry that she blurts out to Cedric that Wormwood was the one who told them about her Amulet. Cedric asks Wormwood, who he can now understand, if that is true and Wormwood admits it is. Angry and feeling betrayed, Cedric tells Wormwood that they are finished and leaves to help Sofia get her Amulet back. 
They pursue Wriggley to the Wandetorium. Sofia helps Cedric by handing him the wands in the room. Wormwood appears and makes Wriggley stand still long enough for Cedric to zap her with the Stand Still Wand. Sofia gets her Amulet back and Cedric reconciles with Wormwood. Grimtrix appears and reveals that he knew about the Amulet of Avalor all along and is after it so he can use it to take over a kingdom. He then tries to steal the Amulet with his crystal ball. Sofia overcomes the pull by using the Amulet to turn herself into a bulldog. The reversal causes Grimtrix's Crystal Ball to get destroyed. The trio then escape using the Floating Potion. They then get into the coach and go home.
Cast
Song
Trivia
International Premieres
Gallery
Concept Art
Screenshots
v - e - d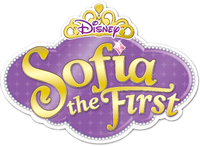 Characters
Princess Sofia • Queen Miranda • King Roland II • Prince James • Princess Amber • Princess Hildegard • Cedric the Sorcerer • Wormwood • Baileywick • Robin • Mia • Clover • Whatnaught • Goodwyn the Great • Winifred the Wise • Jade • Ruby Hanshaw • Princess Clio • Prince Zandar • Princess Jun • Prince Hugo • Minimus • Princess Vivian • Crackle • King Marcus and Queen Cecily • Trolls• Lucinda • Prince Jin • Magic Carpet • Jasper • Prince Khalid • Meg and Peg • Madam Ubetcha • Prince Desmond • Miss Nettle • Sir Gillium • Professor Popov • Helen Hanshaw • Oona • Queen Emmaline • Cora • Plank • Aunt Tilly • Wilbur the Wombeast • Sven • Emperor Quon • Empress Lin-Lin • Rex • Prince Axel • King Garrick • Electra • Vaughan and Vance • Marla • Sir Bartleby • Sir Maxwell • Sir Finnegan • Gwen • Chef Andre • Sofia the Worst • Lady Joy • Lord Gilbert • Wu-Chang • Jade Jaguar • Sir Dax • Boo • Princess Lani • Mamanu • Kamea and Halia • Praline • Freedo • Princess Zooey • Princess Astrid • Slickwell • Greylock the Grand • Princess Ivy • Dragons of Enchancia • Winter • Whiskers • Glacia the Ice Witch • Elliot, Amy, and Kurt • Tizzy • Master Erwin • Bryce Twigley • Button, Benngee, and Brody • Mossy • Carol of the Arrow • Jane • Princess Kari • Miss Elodie • Fluke • Slim • Shelly • Flip • Mantacorn • Onyx and Opal • Wendell Fidget • Mrs. Fidget • Saffron • Muck, Gunk, and Grime • Spruce • Ballerina • Mazzimo • Prince Roderick • Gavin • Kazeem • Sergeant Fizz • King Habib and Queen Farnaz • Chief Gnuckles • Flinch • Grotta • Elfonso • Elfred • Milo the Snake • King Henrik • Cordelia the Conjuror • Calista • Morgana • Crispy • Barley • Sassofras • Professor Zacharias Fleeber • Grand Mum • Gemina and Argus • Count Barnstorm • Sir Oliver • Sir Jaxon • Willawing • Kai • Princess Charlotte • Morris • Zinessa • King Philip and Queen Everly • Lily • Indigo • Marty and Maple • Mandy • Grimtrix • Wriggley, Pumpkin, and Chester • Skye • Piccolo • Baron Von Rocha • Professor Pecullian • Sea Monsters • Malachite and Fig • Omar • Prisma • Azurine • Orion • Vega • Chrysta • Sizzle • Cinder • Singe • Mare of the Mist • King Roland I • Roma • Giggling Goblin • Captain Quivers • Twitch • Vor • Nerissa


Elena of Avalor: Princess Elena • Princess Isabel • Francisco • Luisa • Shuriki • Alacazar • Zuzo • Mateo • Migs, Luna, and Skylar • Rafa • Chancellor Esteban • Armando • King Raul and Queen Lucia • Naomi Turner
Guest Characters: Flora, Fauna, and Merryweather • Cinderella • Jasmine • Magic Carpet • Belle • Ariel • Aurora • Snow White • Mulan • Rapunzel • Tiana • Merida • Olaf • Merlin • Archimedes