"Ah, there you are and just in time. There's a little matter I forgot to mention: beware of hitchhiking ghosts! ...Ha ha ha ha ha haaa. They have selected you to fill our quota and they'll haunt until you return. Now I will raise the safety bar, and a ghost will follow you home. Ha ha ha ha ha ha haaa."
―The Ghost Host

The Hitchhiking Ghosts are a trio of infamous hosts that are located near the end of The Haunted Mansion in the Disney theme parks.
History
Background
The Hitchhiking Ghosts are three resident spirits of the Haunted Mansion known as Phineas AKA The Traveler, Ezra AKA The Skeleton, and Gus AKA The Prisoner. As hitchhiking ghosts they use their ghostly powers to haunt mortals that cross paths with the mansion, working to fill up a quota from mansion officials.
Development History
The three got their semi-official names from a cast-member created backstory for the mansion called The Ghost Gallery. Since the story's creation, the names have been frequently affiliated with the trio in merchandise and the ride itself.
In 2011, Walt Disney World began further characterizing the trio in the attraction. Phineas' character was inspired by John Candy and Chris Farley, Ezra was inspired by John Cleese, Jim Carrey and Michael Keaton, while Gus was inspired by Christopher Lloyd's character from the sitcom Taxi.
Appearances
The Haunted Mansion
The Hitchhiking Ghosts are the, "Poster Ghosts" for the Haunted Mansion, appearing in most promotional materials and posters for the ride.
In all versions of the ride (except Phantom Manor and Mystic Manor), the trio appear in the exit crypt to haunt guests as they leave the mansion as the Ghost Host explains their nature. Each of the ghosts appear alongside the guests in mirrors showing their Doom Buggies. In the Disneyland and Tokyo Disneyland versions of the attraction this is achieved with a semi-transparent mirror that has doom-buggies with Hitchhiker AA figures on the other side. In the Magic Kingdom this was replaced with a CGI effect in 2011 that allowed them to move more freely at the expense of the figures' visibility.
Gus is the only one of them to consistently make an additional appearance in the ride, being found in the graveyard alongside the Executioner and the Beheaded Knight. In Walt Disney World, the three have tombstones visible outside of the Haunted Mansion.
In the first couple years of Haunted Mansion Holiday, the trio could be visible from a window in the distance which Lock, Shock and Barrel were peering through. They are also mentioned attempting to hitchhike a ride in Jack's sleigh but being denied.
In Sorcerers of the Magic Kingdom, they have their own spell card called "The Haunted Mansion's Happy Haunting Grounds". It was only available to guests that attended Mickey's Not-So-Scary Halloween Party in the fall of 2013.
They rarely appear as face characters, only appearing during events such as the ride's 40th Anniversary.
Other Appearances
Film
In the made-for-DVD compilation movie Mickey's House of Villains, they are freed from a crate by Cruella De Vil and join the villains in the song It's Our House Now! as they take over the House of Mouse. Aside from scaring the guests, they do not appear to be doing anything bad and are just happy to scare the guests.
The hitchhiking ghosts make a cameo appearance in the graveyard scene of this film. Phineas and Gus later hitch a ride in the hearse of Jim Evers before annoyingly bantering about whether or not Jim can see them, a gag on their invisible nature from the original ride but of unclear reference without knowledge of the source material.
Television
The ghosts appear in several episodes of this show. They were shown when Pete told Mickey that the club was "deader than the Haunted Mansion". At the end of the advertisement for "The 7 Deadly Singers", a warning tells the audience to "Beware of ticket scalping ghosts.".
The ghosts' most noticeably in the episode "House Ghosts", where they are freed from a crate by Pete and sing "Grim Grinning Ghosts" along with other residents of The Haunted Mansion such as the Bride, the Executioner, and the Hatbox Ghost, as well as the Lonesome Ghosts and the Skeletons from The Skeleton Dance. During the number, they scare Pete out of the club.
Ezra appeared, oddly without Phineas and Gus, in a stop-motion animated Disney XD station ID aired in October 2016, in which Star Butterfly and Marco Diaz have a run-in with him.
Followed Home from the Mansion
Phineas appears in this short, haunting a child who was followed home from the Haunted Mansion.
Printed Materials
The Ghost Gallery
The Ghost Gallery was an unofficial series of Haunted Mansion character biographies created by Disney World cast members in an effort to add more mythos to the attraction. This story proved so popular that it was responsible for inspiring the plot of the SLG Comics and created the hitchhikers' official names, those being Phineas, Ezra, and Gus.
Professor Phineas Queeg was a discredited chemist turned snake-oil peddler who was committed to the New Salem Insane Asylum after having sold a "miracle elixir" which caused the voice of the one who drank it to raise an octave. Phineas wound up escaping with Ezra and Gus and they hitchhiked away together. The professor died from lead poisoning after he cut his lip on one of his elixir bottles.
The Ghost Gallery's backstory for Ezra the skeletal hitchhiker is considered inappropriate and features mature implications that gives his character perverted characteristics, and the story features misogynistic weight-shaming. In the backstory, Ezra Dobbins was a disgusting criminal who enjoyed stalking overweight women, breaking into their homes and watching them as they changed. After having been arrested for breaking into the boudoir of the mayor's ample daughter was sent to the New Salem Insane Asylum because the judge and jury believed he must be insane due to his interest in overweight women. Ezra wound up dying while peeping on the "Fat Lady" of a circus when she accidentally sat on him.
Gus Gracey was a genetic dwarf from Ohio who, as a child, killed his family pets and attempted to murder his siblings on several occasions. His parents ultimately had him institutionalized in the New Salem Insane Asylum but he eventually grew up and wound up hunting down his parents and subsequently murdered them. Gus then shipped himself inside of a crate to his cousin George Gracey's mansion in an effort to kill him, only to be imprisoned in one of the mansion's secret rooms. When the mansion was inherited by George's son Master Gracey, Gracey had his clairvoyant Madame Leota place a curse on Gus to imprison him on the mansion's grounds. Gus wound up dying while trying to throw his ball and chain at a cat sitting by a well, resulting in Gus' iron ball falling down the well, killing him.
They appear in the main story as well as all of the bonus and side stories. They never say anything but attempt to hitchhike. They succeed at one point but scare the cab driver, killing him, and wind up back at the mansion with the cab driver joining them as a new resident. Each ghost got a side-story telling of their lives before they came to the Mansion.
Gus was a Shepard who only wanted to get some sleep but everywhere he went had bad luck until he was arrested in Port Royal until he died and found his way to the mansion. He soon wants to leave since the other ghosts parties keep him awake and join Ezra and Phineas.
Ezra Gasser was a prankster since childhood that ran a successful practical joke business when he got older. Seeking out new jokes to help his business, he discovered Chinese finger traps from a mysterious salesman but found himself unable to free himself. He laughed himself to death and was then invited to the Mansion. However, his pranks made the other ghosts angry, resulting in him joining Phineas and Gus.
Phineas Q. Hackenbush was a snake-oil salesman that was chased by an angry mob given snake tongues by his "miracle cure" product off a cliff. After being invited to the Mansion, he kept his business going, but when Madame Leota reminded everyone that they were already dead, and he was chased out, joining Gus and Ezra.
The Hitchhiking Ghosts are also featured, in a more minor role, in the five-issue Disney Kingdoms tale. They take part in the various parties thrown by the ghosts and are also briefly turned into monsters by the Captain. At the end of the story, they can be seen waving goodbye to Danny Crowe, the protagonist.
Video-Games
The Hitchhiking Ghosts are the main enemies for the Haunted Mansion levels of this video-game, being summoned by Madame Leota to fight the player. They also appear in cut-scenes, first warning the player not to enter the mansion and later trying to hitchhike with them as they leave.
All three of the ghosts are playable characters in Disney Crossy Road where they are named Ezra Beane, Prof. Phineas Plump and Gus. While playing as the Doom Buggy, they will appear as NPCs who attempts to hitchhike a ride with the player.
Trivia
Gallery
v - e - d

Disney
Mickey Mouse & Friends: Mickey • Minnie • Donald • Daisy • Goofy • Pluto • Fifi • Pete • Clarabelle Cow • Horace Horsecollar • Willie the Giant • Chip and Dale • Mortimer Mouse • Chief O'Hara • Detective Casey • Butch the Bulldog • Golden Harp • Father Time • Peter Pig


The Lion King: Simba • Nala • Shenzi, Banzai, and Ed • Ostrich • Gazelle • Rhino • Hippo • Zebra • Blue Beetle • Grub • Zazu • Rafiki • Timon • Pumbaa • Mufasa • Scar
Tangled: Rapunzel • Flynn Rider • Stabbington Brothers • Pub Thugs • Attila • Vlad • Big Nose • Hook Hand • Ulf • Shorty • Pascal • Maximus • Mother Gothel • The King • The Queen • Captain of the Guards • Warthog • The Lantern
Wreck-It Ralph: Ralph • Vanellope • Felix • Sgt. Calhoun • King Candy • Taffyta Muttonfudge • Candlehead • Surge Protector • Gene • Nicelanders • Rancis Fluggerbutter • Other Sugar Rush Racers • Sour Bill • Blue Racer • General Hologram
Big Hero 6: Hiro Hamada • Baymax • Robert Callaghan • Go Go Tomago • Honey Lemon • Wasabi • Fred • Fred's Dad • Tadashi Hamada • Cass • Yama • Alistair Krei • Heathcliff • Abbigail Callaghan • Attila • Sergeant Gerson • Cass
Zootopia: Judy Hopps • Nick Wilde • Flash • Clawhauser • Gazelle • Yax • Bogo • Mayor Lionheart • Bellwether • Doug • Finnick • Mr. Big • Mr. Otterton • Manchas • Gideon • Jerry Jumbeaux Jr. • Nanga • Priscilla • Mr. Hopps • Mrs. Hopps • Business Lemming • Duke Weaselton • Fru Fru • Kozlov • Officer McHorn • Wrangled • Wreck-It Rhino • Pig Hero 6
The Jungle Book: Mowgli • Kaa • Baloo • Akela • Raksha • Gray • Shere Khan • Colonel Hathi • King Louie • Bandar-Log Monkey • Flying Squirrel • Crocodile • Peacock • Vulture • Elephant • Bee Hive
Alice Through the Looking Glass: Alice Kingsleigh • Dormouse • Tweedledee and Tweedledum • Cheshire Cat • Bandersnatch • Bayard • White Queen • March Hare • White Rabbit • Mad Hatter • Absolem • Time • Wilkins • Humpty Dumpty • Red Queen • Borogrove • Frog Delivery Man • Gentleman Fish • Vegetable Soldier • Vegetable Servant • Vegetable Executioner • Armored Chess Piece
Pirates of the Caribbean: Jack Sparrow • Will Turner • Elizabeth Swann • Joshamee Gibbs • Tia Dalma • James Norrington • Marty • Cotton • Bootstrap Bill Turner • Pintel • Ragetti • Angelica • Blackbeard • Prison Dog • Maccus • Davy Jones • Helmsman • Philip Swift • Syrena • Captain Salazar • Ghost Lesaro • Shansa • Henry Turner • Carina Smyth • The Redhead • Murtogg • Mullroy • Treasure Chest • Stray Cat • Tiny • Pirate With Pigs • Ghost Shark • Ghost Seagull • Auctioneer
Aladdin: Aladdin • Jasmine • The Sultan • Prince Achmed • Gazeem • Razoul • Rajah • Iago • Abu • Genie • Jafar • Magic Carpet • Pink Flamingo • Beggar Jafar • Golden Scarab Beetle • Magic Lamp • Snake Charmer • Golden Camel
The Nightmare Before Christmas: Jack Skellington • Sally • Lock, Shock, and Barrel • Oogie Boogie • Santa Claus
Mulan: Mulan • Yao, Ling, and Chien Po • Fa Li • Fa Zhou • Hayabusa • Khan • Cri-Kee • Little Brother • Mushu • Shan Yu • Captain Li Shang • The Emperor of China • The Matchmaker • General Li • Grandmother Fa • First Ancestor Fa • Chi-Fu • Great Stone Dragon
Moana: Moana • Sina • Frigatebird • Chief Tui • Gramma Tala • Pua • Frigatebird • Kakamora Chief • Maui • HeiHei • Ghost Matai • Eel • Tamatoa • Frog Monster • Sloth Monster • Eight Eyed Bat • Chicken Feed • Maui's Hook • The Ocean
Beauty and the Beast: Belle • Maurice • Chip Potts • Mrs. Potts • Gaston • LeFou • FrouFrou • Chapeau • Plumette • Beast • Cogsworth • Lumiere • The Enchantress
Lilo & Stitch: Lilo Pelekai • Nani Pelekai • David Kawena • Mrs. Hasagawa • Mertle Edmonds • Stitch
DuckTales: Scrooge McDuck • Donald Duck (Classic) • Huey, Dewey, and Louie • Webbigail Vanderquack • Mrs. Beakley • Beagle Boys (Big Time, Burger, and Bouncer) • Gyro • Darkwing Duck • Falcon Graves • Pixiu Chinese Dragon • Peghook's Ghost • Launchpad McQuack • Hack and Slash Smashnikov • Gizmoduck • Shadow Magica • Ma Beagle • Flintheart Glomgold • Pharaoh Toth-Ra • Headless Man-Horse
v - e - d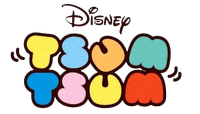 Disney
Mickey & Friends: Mickey • Minnie • Donald • Daisy • Goofy • Pluto • Chip and Dale • Oswald • Ortensia • Duffy • ShellieMay • Gelatoni • StellaLou • CookieAnn • 'Olu Mel • Huey, Dewey, and Louie • José Carioca • Panchito Pistoles • Clarabelle Cow • Horace Horsecollar • Max Goof • Clarice • Pete • Scrooge McDuck • Ludwig Von Drake • Dr. Frankenollie • Julius

Pooh and Pals: Pooh • Tigger • Piglet • Eeyore • Rabbit • Owl • Roo • Kanga • Gopher • Christopher Robin • Lumpy
Lilo & Stitch: Stitch • Lilo • Scrump • Pleakley • Jumba • Angel • Leroy • Dr. Hämsterviel • Ugly Duckling • Sparky • 627 • Gigi • Babyfier • Yang • Slushy • Shortstuff • 625 • Amnesio • Dupe • Sample • Clip • Tank • Yin • Hunkahunka • Plasmoid
Silly Symphonies: Donald Duck • Big Bad Wolf • Practical Pig • Fiddler Pig • Fifer Pig • Ugly Duckling
Snow White and the Seven Dwarfs: Snow White • Evil Queen • Doc • Grumpy • Happy • Bashful • Sneezy • Sleepy • Dopey
Pinocchio: Pinocchio • Jiminy Cricket • Figaro • Cleo • Geppetto • Blue Fairy • Honest John and Gideon • Lampwick • Monstro
Fantasia: Mickey • Yen Sid • Chernabog • Hyacinth Hippo • Ben Ali Gator
Dumbo: Dumbo
Bambi: Bambi • Thumper • Miss Bunny • Friend Owl • The Great Prince of the Forest
The Three Caballeros: Gauchito • Burrito
The Adventures of Ichabod and Mr. Toad: Mr. Toad
Cinderella: Cinderella • Jaq and Gus • Prince Charming • Fairy Godmother • Lady Tremaine • Lucifer • Suzy • Perla • Bruno
Alice in Wonderland: Alice • Mad Hatter • March Hare • Dormouse • White Rabbit • Cheshire Cat • Tweedle Dum and Tweedle Dee • Queen of Hearts • King of Hearts • Caterpillar • Dinah • Oysters
Peter Pan: Peter Pan • Tinker Bell • Wendy Darling • John Darling • Michael Darling • Captain Hook • Mr Smee • Nana • Tick Tock • Tiger Lily
Lady and the Tramp: Lady • Tramp • Si and Am • Jock • Trusty • Peg
Sleeping Beauty: Aurora • Phillip • Maleficent • Flora • Fauna • Merryweather • Diablo • Samson • King Stefan • Goon • Owl • Rabbit
Mary Poppins: Mary Poppins • Bert • Penguin Waiter • Carousel Horse
One Hundred and One Dalmatians: Cruella De Vil • Lucky • Patch • Rolly
The Jungle Book: Mowgli • Baloo • Bagheera • Shere Khan • Kaa • King Louie • Hathi, Jr. • Raksha
Pete's Dragon: Elliott
The Fox and the Hound: Tod • Copper
The Aristocats: Marie • Berlioz • Toulouse • Duchess • Thomas O'Malley
The Rescuers: Bernard • Bianca
Oliver & Company: Oliver • Dodger • Tito • Rita • Francis • Einstein
The Little Mermaid: Ariel • Flounder • Sebastian • Eric • Ursula • Triton • Max • Scuttle
Beauty and the Beast: Belle • Beast • Lumiere • Cogsworth • Mrs. Potts • Chip • Maurice • Philippe • Gaston • LeFou
Aladdin: Aladdin • Abu • Genie • Jasmine • Jafar • Sultan • Iago • Rajah
The Nightmare Before Christmas: Jack Skellington • Sally • Zero • Lock, Shock, and Barrel • Oogie Boogie • Dr. Finkelstein • Mayor of Halloween Town • Santa Claus
The Lion King: Simba • Nala • Timon • Pumbaa • Zazu • Rafiki • Scar • Ed
Pocahontas: Pocahontas • John Smith • Meeko • Flit • Percy
Hercules: Hercules • Megara • Hades
Mulan: Mulan • Li Shang • Mushu • Fa Zhou • Khan
The Emperor's New Groove: Kuzco • Yzma • Kronk
Mickey, Donald, Goofy: The Three Musketeers: Mickey Mouse • Minnie Mouse • Donald Duck • Goofy
Chicken Little: Chicken Little
The Princess and the Frog: Dr. Facilier
Tangled: Rapunzel • Flynn Rider • Pascal • Maximus • Mother Gothel • Queen Arianna • King Frederic • Cassandra • Fidella • Pub Thug
Wreck-It Ralph: Wreck-It Ralph • Fix-It Felix Jr.
Frozen: Anna • Elsa • Olaf • Kristoff • Sven • Hans • Snowgies • Bruni
Big Hero 6: Hiro • Baymax • Fred • Wasabi • Honey Lemon • Go Go Tomago • Tadashi Hamada • Yokai • Mochi
Zootopia: Judy Hopps • Nick Wilde • Mayor Lionheart • Flash • Yax • Gazelle • Chief Bogo • Clawhauser • Finnick • Mr. Big • Bellwether • Jerry Jumbeaux Jr.
Moana: Moana • Maui • Pua • Heihei • Tamatoa • Kakamora
Chip 'n Dale Rescue Rangers: Chip • Dale • Gadget • Monterey Jack
Phineas and Ferb: Perry
The Lion Guard: Kion • Ono • Bunga • Beshte • Fuli
DuckTales (2017): Scrooge McDuck • Huey, Dewey, and Louie • Webby Vanderquack
Kingdom Hearts: Sora • Riku • Kairi • Aqua • Xemnas • Ansem, Seeker of Darkness • Ventus • Terra • Chirithy • Lea • Young Xehanort
UniBEARsity: Mocha • Pudding • Whip • Puffy • Mont • Blanc • Souffle • Blue Rose • Charmant • Portiron • Rogue Rose • Fauve • Lucien • Horloge • La Mer • Ma Puce
Sofia the First: Sofia • Minimus • Skye
Elena of Avalor: Elena
Enchanted: Giselle
Disney Fairies: Periwinkle • Rosetta • Silvermist
The Sword in the Stone: Wart • Merlin
Oliver & Company: Oliver
Raya and the Last Dragon: Raya • Sisu
Community content is available under
CC-BY-SA
unless otherwise noted.