Wiki Targeted (Entertainment)
Play Sound
Honey Haha is a Toon in Toontown Central. She owns The Laughin' Place on Silly Street.
Gag Training
The Player can first meet her for gag training after Flippy sends him orher to her. She explains that you need more gag to take on Higher level cogs. Then she ask the player to choose between Toon-Up and Sound Gags. Once the player chooses, he or she can train in that gag track.
Toontask
The Player will meet her if they hadn't done so already. She informs the player of the Cog Radar and wants him or her to defeat 8 level 2+ Cogs in Toontown Central. After this, the player goes to Toon HQ to collect their reward, A Laff Boost.
Trivia
She is one of three toons Flippy sends the player to for Gag Training. The others are Franz Nelvin and Librarian Larry
Of the three, She is the only one that can be visited more than Once
v - e -

d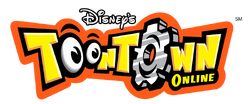 Toons
Cat • Dog • Duck • Mouse • Pig • Rabbit • Bear • Horse • Monkey
Locations
Neighborhoods: Toontown Central • Donald's Dock • Daisy Gardens • Minnie's Melodyland • The Brrrgh • Donald's Dreamland • Chip 'n Dale's Acorn Acres • Goofy Speedway
Cog Headquarters: Bossbot Headquarters • Lawbot Headquarters • Cashbot Headquarters • Sellbot Headquarters
Gags
Toon-Up: Feather • Megaphone • Lipstick • Bamboo Cane • Pixie Dust • Juggling Balls • High Dive
Trap: Banana Peel • Rake • Marbles • Quicksand • Trapdoor • TNT • Railroad
Lure: $1 Bill • Small Magnet • $5 Bill • Big Magnet • $10 Bill • Hypno Goggles • Presentation
Sound: Bike Horn • Whistle • Bugle • Aoogah • Elephant Trunk • Foghorn • Opera Singer
Throw: Cupcake • Fruit Pie Slice • Cream Pie Slice • Whole Fruit Pie • Whole Cream Pie • Birthday Cake • Wedding Cake
Squirt: Squirting Flower • Glass of Water • Squirt Gun • Seltzer Bottle • Fire Hose • Storm Cloud • Geyser
Drop: Flower Pot • Sandbag • Anvil • Big Weight • Safe • Grand Piano • Toontanic
Cogs
Bossbots: Flunky • Pencil Pusher • Yesman • Micromanager • Downsizer • Head Hunter • Corporate Raider • The Big Cheese • Chief Executive Officer


Lawbots: Bottom Feeder • Bloodsucker • Double Talker • Ambulance Chaser • Back Stabber • Spin Doctor • Legal Eagle • Big Wig • Chief Justice


Cashbots: Short Change • Penny Pincher • Tightwad • Bean Counter • Number Cruncher • Money Bags • Loan Shark • Robber Baron • Chief Financial Officer


Sellbots: Cold Caller • Telemarketer • Name Dropper • Glad Hander • Mover & Shaker • Two-Face • The Mingler • Mr. Hollywood • Vice President

See also
Toontown Rewritten