Horders & Sorcery is the second half of the 12th episode of Dave the Barbarian.
Synopsis
Fang tricks Dave into thinking he's going to a hat show, only to realize that he's really in warrior boot camp. Fang wants to be a warrior, but she's too small. She fails tests like sword fights and amoeba wrestling, which makes her lure Malsquando to the Mongrel Hordes Boot Camp with an army of giant potato bugs to prove to the leader her talent for squashing bugs.
v - e - d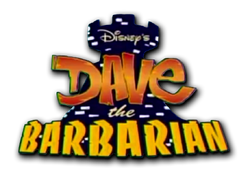 Locations
Udrogoth • Great Indoor Marketplace • Sorcery School • Hyrogoth
Community content is available under
CC-BY-SA
unless otherwise noted.