The Hundred Acre Wood is the main setting of the Winnie the Pooh series. Winnie the Pooh, Tigger, Eeyore, Rabbit, Kanga, Roo, Owl, Piglet, and Gopher live there.
Background
The Hundred Acre Wood appears as a lush forest with many tall trees and grass. In The New Adventures of Winnie the Pooh and Winnie the Pooh, it seems to have a trail. According to theory, it is actually located within Christopher Robin's imagination like Pooh and his friends, as well as a Winnie the Pooh book in Christopher Robin's family's summer home, in Sussex, England.
Places of interest
There are about eight houses in the Hundred Acre Wood. Tigger originally lived with Kanga and Roo, but was sometime given his own in The Tigger Movie. There's Pooh's house, Piglet's House, Owl's House, Rabbit's House, and Rabbit's garden, Gopher's House with a series of tunnels, Tigger's House, Eeyore's House, and Kanga and Roo's House.
Pooh Sticks Bridge: a wooden or cobblestone bridge above the river where everyone engages in the game of Pooh Sticks.
The Enchanted Place: a very special almost sacred place where Pooh and Christopher Robin go to say goodbye as Christopher Robin must attend school at the end of The Many Adventures of Winnie The Pooh. In Pooh's Grand Adventure: The Search for Christopher Robin, it is replaced with a tree on a curved hilltop. It appears less special as other characters treat it like it was a normal tree.
Eeyore's Gloomy Place: where Eeyore's House is made of sticks. Most characters are seen hurrying past it and knocking it over (even Christopher Robin) it isn't shown explicitly until the 2011 film, Winnie the Pooh. When it was the place that Pooh discovers Eeyore's tail is missing, it appears dark with many overgrown plants and trees blocking sunlight.
The Sandy Pit: where Roo plays. It is shown only in the theme song "Winnie the Pooh" and in The Many Adventures of Winnie the Pooh.
Christopher Robin's house: Described as a "Green Door in a Tree", but in most media it appears in the Hundred Acre Wood. Many think it is the portal to the Hundred Acre Wood. In The New Adventures of Winnie the Pooh his house is on a street in America (Judging by his mailbox which has USPS on it) named Hundred Acre Road. In The Many Adventures of Winnie the Pooh and the 2011 Winnie the Pooh film, his yard is full of toys.
Gopher's Tunnels: a series of tunnels beneath the Hundred Acre Wood. In The Many Adventures of Winnie the Pooh, it is shown he is prone to falling into them. In the New Adventures of Winnie the Pooh, where they are prominently shown, they are simple mining tunnels supported by wooden beams.
Heffalump Hollow: is the home of the notorious Heffalumps. Originally, the area was forbidden to enter and bordered off from the rest of the woods by a fence. Eventually, Pooh and his friends made peace with the Heffalumps (thanks to Lumpy) and the location was no longer forbidden.
The Great Unknown

Woods
Bigger Woods
Much Bigger Woods
Biggest Woods of All
Upside Down Rock
Nice Peaceful Spot
Valley of Flowers
Forbidden Mountains of the Far North
Lookout Hill
Fallen Forest
Screaming Gorge
In the Kingdom Hearts series, the Hundred Acre Wood is called the 100 Acre Wood. It is simply a magic book containing the world that Merlin keeps with him. In most games (with the exception of Coded, 358/2 Days, and Dream Drop Distance) it is optional, but beneficial to visit the 100 Acre Wood. It is special in both Kingdom Hearts and Kingdom Hearts II as a world within a world. When Sora enters the book, he lands on a version of the flat map of the 100 Acre Wood. Classic locations such as Winnie the Pooh and Piglet's Houses are accessible, as well as the Muddy Path and Spooky Cave, making this world one of very few to show a change of day. Each location usually harbors a mini-game with prizes which help Sora, Donald, and Goofy on their journey, although Sora is the only one that goes into this world. In Kingdom Hearts III, Sora visits via the book as well, but the only location visited within the 100 Acre Wood is Rabbit's garden.
When Merlin drops the 100 Acre Wood book while walking home, Terra picks it up and returns it to him, who says he has never seen it before. He leaves it in his house for Terra, and later invites Ventus and Aqua in to read it when they pass by. After it is returned, the three main characters can read it to unlock their hidden powers, visualized as the Honeypot Board.
Cid first gives the book to Sora to give to Merlin, who tells Sora that there is a world within the book. He mentions that Sora needs to collect Torn Pages throughout the worlds until he finds and seals the 100 Acre Wood's Keyhole. When Sora first goes into the book, he meets Winnie the Pooh, who is the only one left in the book. Along the way, he finds and makes friends with each of the 100 Acre Wood's inhabitants, with whom he plays a Christopher Robin-like role.
The 100 Acre Wood appears in Sora's second set of World Cards, and can be accessed on the seventh, eighth, ninth, or tenth floor of Castle Oblivion. When Sora enters the world, he finds Pooh all alone, and decides to go down the path with the teddy bear in order to find his lost friends. Upon going down the path, Sora and Pooh find Rabbit picking up cabbages, and get Owl's attention by having Pooh float high in the air with a bundle of balloons, brought back to the ground by Owl. Sora and Pooh find Roo in a hole after Pooh falls into it, and find Eeyore later down the path, whose tail is knocked down from a tree that Pooh, being chased by bees, runs in to. Tigger's attention is captured when Pooh is taught by Sora to bounce on tree stumps in a similar to formation to Tigger. Shortly afterwards, Sora and Pooh are bombarded by Rabbit's cabbages, which come rolling down the hill. Sora knocks the cabbages into a stack with the Keyblade, which causes Rabbit to appear. Rabbit explains that he tried rolling the cabbages down the path, since someone had broken the cart he had planned to use to bring them down. Coincidentally, it was Sora and Pooh who broke this cart. Sora and Pooh soon afterwards arrive at the end of the path, with all of Pooh's friends found. The two say their parting words, and Sora leaves to continue climbing to the top of Castle Oblivion.
When Merlin moves to Hollow Bastion, he takes the book with him. When Sora returns, he excitedly enters the book to check up on his friends. While he is greeting Pooh, he is suddenly ejected from the book as the Heartless try to steal it. During the battle to recover the book, it is damaged. Upon return, Sora finds Pooh with severe amnesia, unable to remember him and all of his other friends. Sora then goes out to find Torn Pages which slowly restore Pooh's memory of his friends while continuing his quest to find Riku and King Mickey. Shortly after fully repairing the book, Sora admits that he has to leave again, but reassures Pooh that they will always be in each other's hearts. Once all five Torn Pages have been located, the book's cover is changed to a picture of Sora and Winnie the Pooh sitting on Starry Hill together.
Merlin summons Sora to his table outside of the Le Grand Bistrot in Twilight Town, and Sora is disturbed to learn that he is missing from the picture on the cover of the Pooh storybook. Sora heads inside the book, where he discovers that his brush with the darkness in having nearly been made a vessel for Xehanort during the events of Dream Drop Distance has caused him to disappear from Pooh's heart. He assists in helping with a few tasks in Rabbit's garden, along the way meeting a new friend named Lumpy and reconnecting with the others from the 100 Acre Wood. Exiting the book, he relates to Donald, Goofy, and Merlin that he had vanished from Pooh's heart and tells Merlin that he doesn't ever want to lose his friends. Merlin tells him that he need not fret for there are always new paths between hearts. However, he feels that Sora already knows this, showing him the cover of the Pooh storybook, which has regained Sora's picture.
Gallery
Trivia
The Hundred Acre Wood was inspired by Ashdown Forest in Sussex, England.
In the original Milne books, the Hundred Acre Wood was merely a section of the unnamed forest and was where Owl lived. It was inspired by Five Hundred Acre Wood in Ashdown.
The wood's weather in Christopher Robin seems to be somewhat symbolic, as it was shown with fog after Christopher choose his work over his family, while it got worse when he yelled at Pooh, but when he began to slowly act like when he was a child, it was shown cloudy instead of foggy, and when Christopher admits to Pooh that he has lost his way in life, it was shown more sunny and in later scenes, it is completly sunny. In simple words, the wood's weather symbolizes Christopher Robin's character devolpment.
In most Kingdom Hearts games (with the exception of Coded and 358/2 Days), visiting the Hundred Acre Wood is optional but beneficial if you wish to complete the journals.
In Kingdom Hearts: Birth by Sleep, Terra, Ventus, and Aqua don't visit the Hundred Acre Wood, but if they choose to look at the book, an extra board for the Command Board game is available. Pooh and Tigger are the opponents should the player choose to play in the game.
The Hundred Acre Wood is the scene in the first Kingdom Hearts bonus comic.
In Kingdom Hearts II, there are several references to other Winnie the Pooh films. If the player returns to Piglet's House after completing the level's mini game storywise and talks to Gopher, Gopher will mention Piglet's bravery when rescuing Pooh from the log in Piglet's Big Movie. If the player returns to Kanga's House after completing the level's mini game storywise and talks to Roo, Roo will mention Tigger teaching him the Whoop-de-Dooper Bounce from The Tigger Movie. Also, the many boxes around Kanga's House are those seen in Piglet's Big Movie. If the player returns after completing the Hundred Acre Wood, and speaks to Roo, Roo will mention meeting a new friend, referring to Lumpy from Pooh's Heffalump Movie.
References
v - e - d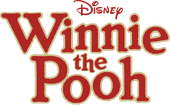 Songs
Movie Songs
Winnie the Pooh and the Honey Tree: "Winnie the Pooh" • "Up, Down, Touch the Ground" • "Rumbly in My Tumbly" • "Little Black Rain Cloud" • "Mind Over Matter"
Winnie the Pooh and the Blustery Day: "A Rather Blustery Day" • "The Wonderful Thing About Tiggers" • "Heffalumps and Woozles" • "Rain, Rain, Rain Came Down, Down, Down" • "Hip-Hip-Hooray!"
Boo to You Too! Winnie the Pooh: "I Am Not Afraid" • "I Wanna Scare Myself"
Pooh's Grand Adventure: The Search for Christopher Robin: "Forever & Ever" • "Adventure is a Wonderful Thing" • "If It Says So" • "Wherever You Are" • "Everything is Right"
The Many Songs of Winnie the Pooh: "It Really Was a Woozle, Yes it Was"
Sing a Song with Pooh Bear: "Kanga Roo Hop" • "You're the One and Only One" • "Harvest What You Grow" • "My Song"
Winnie the Pooh: A Valentine for You: "Girls are Like Boys" • "When the Love Bug Bites" • "Places in the Heart"
Winnie the Pooh: A Very Merry Pooh Year: "Jingle Bells" • "Snow Snows" • "Merry Pooh Year" • "Hunny, Not for Me" • "Auld Lang Syne"
The Tigger Movie: "Someone Like Me" • "Whoop-de-Dooper Bounce" • "Lull-a-Bee" • "Round My Family Tree" • "How to Be a Tigger" • "Your Heart Will Lead You Home"
Piglet's Big Movie: "If I Wasn't So Small" • "A Mother's Intuition" • "With a Few Good Friends" • "Sing-Ho (For the Life of a Bear)" • "The More It Snows (Tiddely-Pom)" • "The More I Look Inside" • "Comforting to Know"
Springtime With Roo: "We're Huntin' Eggs Today" • "Sniffley Sniff" • "Easter Day With You" • "The Way It Must Be Done"
Pooh's Heffalump Movie: "Little Mr. Roo" • "The Horribly Hazardous Heffalumps" • "The Name Game" • "Shoulder to Shoulder" • "In the Name of the Hundred Acre Wood/What Do You Do?"
Pooh's Heffalump Halloween Movie: "Trick 'R Treating With Our Friends" • "Brave Together"
Winnie the Pooh: "The Tummy Song" • "A Very Important Thing to Do" • "The Winner Song" • "The Backson Song" • "It's Gonna Be Great" • "Everything is Honey" • "Pooh's Finale"
Christopher Robin: "Goodbye, Farewell" • "Busy Doing Nothing" • "Christopher Robin"
Television Songs
Welcome to Pooh Corner: "Welcome to Pooh Corner Theme Song" • "Try a Little Something New" • "The Right Side" • "Yes, I Can" • "You're the Only You" • "I Hum to Myself" • "Please and Thank You" • "Responsible Persons" • "Welcome to Pooh Corner Ending Theme"
The New Adventures of Winnie the Pooh: "Pooh Bear" • "'Cause It's Make Believe" • "The Floating Song" • "Nothing's Too Good for a Friend" • "Under the Bed" • "I Don't Have A Name" • "King of the Beasties" • "The End" • "Pirates is What We'll Be" • "Tigger, the Private Ear is Here"
The Book of Pooh: "Everyone Knows He's Winnie the Pooh" • "Goodbye for Now" • "Your Best Wishes" • "On the Double" • "Who is Me" • "Think, Think, Think" • "What Piglets Are" • "I Watch for Signs" • "We're Making a Cake" • "If I Could Be Big" • "Isn't that Funny?" • "Find the X" • "Everyone Wants a Valentine" • "That's What We Do" • "Keep it Simple" • "Have You Got a Book For Me?" • "Give It a Try" • "On Your Way Back Home" • "The Birdbird Song" • "Nightmare Wranglers" • "Carry On" • "What's Your Name, River" • "Where Do Words Go?" • "Under a Spelling Bee's Spell" • "Adventure" • "Mental Altitude" • "I Want to Know Everything Now" • "Happy Tailiversary" • "Get Growin'" • "Tigger's Lullaby" • "Perfect Party" • "If We Were Talkin'" • "Someone New to Meet" • "My Hero" • "I Want To Be Scary" • "Broken Friendships" • "Do the Roo" • "Call Me Buck-a-Roo" • "At Chez Piglet" • "Nothing Ever Happens" • "Too Much Honey" • "Lost in a Book"
My Friends Tigger and Pooh: "A Few Simple Rules" • "Bouncin'" • "The Grass is Greenier" • "The Password Song" • "Underneath the Same Sky" • "One Big Happy Family" • "Think, Think, Think" • "The Question Song" • "Floating in a Cloud" • "Different Can Be Good" • "The Little Things You Do" • "There's a Party" • "No More Fun In the Snow" • "Butterflies" • "What Makes a Pony a Pony" • "When We Work Together" • "Christmas Comes Tomorrow" • "Time to Go (On a Trek Through the Snow)" • "Snowman Song"
Miscellaneous: "Luv-a-bye" • "Playtime Song" • "Learning Song" • "Friendship Song"

v - e - d
Characters
Main Characters: Sora • Riku • Kairi • King Mickey • Donald Duck • Goofy • Roxas • Axel/Lea • Naminé • Xion • Aqua • Terra • Ventus


Villains: Xehanort • Ansem • Xemnas • Maleficent • Pete • Vanitas • Xigbar/Braig • Xaldin • Vexen • Lexaeus • Zexion • Saïx/Isa • Demyx • Luxord • Marluxia • Larxene • Terra-Xehanort • Young Xehanort • Xehanort's Guardian
Other Characters: Jiminy Cricket • Ansem the Wise/DiZ • Yen Sid • Master Eraqus • Dilan • Even • Aeleus • Ienzo • Lingering Will • Hayner • Pence • Olette • Kairi's Grandma • Riku Replica • Jiminy's Journal • Foretellers • Master of Masters • Luxu • Ephemer • Skuld • Chirithy • Lauriam • Elrena
Original Monsters: Heartless • Nobodies • Unversed • Dream Eater
Disney Characters introduced in Kingdom Hearts: Queen Minnie • Daisy Duck • Pluto • Chip and Dale • Huey, Dewey, and Louie • Magic Brooms • Alice • White Rabbit • Doorknob • Cheshire Cat • Queen of Hearts • Card Soldiers • Tarzan • Jane Porter • Clayton • Terk • Kerchak • Kala • Sabor • Hercules • Philoctetes • Hades • Cerberus • Rock Titan • Ice Titan • Aladdin • Abu • Jasmine • Genie • Carpet • Jafar • Iago • Peddler • Cave of Wonders • Pinocchio • Geppetto • Monstro • Cleo • Ariel • Flounder • Sebastian • Ursula • King Triton• Flotsam and Jetsam • Glut • Jack Skellington • Zero • Sally • Oogie Boogie • Lock, Shock, and Barrel • Dr. Finkelstein • Mayor of Halloween Town • Peter Pan • Tinker Bell • Captain Hook • Mr. Smee • Wendy • Crocodile • Merlin • Winnie the Pooh • Tigger • Piglet • Eeyore • Rabbit • Owl • Roo • Bees • Beast • Belle • Snow White • Cinderella • Fairy Godmother • Aurora • Pongo • Perdita • Dalmatian Puppies • Simba • Mushu • Dumbo • Bambi • Chernabog
Disney Characters introduced in Kingdom Hearts II: Flora, Fauna, and Merryweather • Maleficent's Raven • Scrooge McDuck • Mulan • Li Shang • Shan Yu • Hayabusa • Yao, Ling, and Chien Po • The Emperor • Lumiere • Cogsworth • Mrs Potts • Chip • Wardrobe • Pegasus • Megara • Pain and Panic • Hydra • Horace Horsecollar • Clarabelle Cow • Clara Cluck • Jack Sparrow • Elizabeth Swann • Will Turner • Captain Barbossa • Bo'sun • Jacoby • Twigg • Cursed Crew • Prince Eric • Attina • Andrina • Santa Claus • Skeletal Reindeer • Timon • Pumbaa • Nala • Rafiki • Scar • Shenzi, Banzai, and Ed • Mufasa • Kiara • Pridelanders • Hyenas • Tron • Master Control Program • Commander Sark • Kanga • Gopher • Stitch • Chicken Little
Disney Characters introduced in Birth by Sleep: Prince Phillip • Maleficent's Goons • Doc • Grumpy • Happy • Sleepy • Bashful • Sneezy • Dopey • The Prince • Evil Queen • Magic Mirror • Prince Charming • Jaq • Lady Tremaine • Anastasia • Drizella • Lucifer • Grand Duke • Grand Councilwoman • Captain Gantu • Jumba • Experiment 221 • Lost Boys
Disney Characters introduced in Dream Drop Distance: Quasimodo • Esmeralda • Phoebus • Judge Claude Frollo • Victor, Hugo, and Laverne • Kevin Flynn • Sam Flynn • Quorra • CLU • Rinzler • Black Guards • Blue Fairy • Beagle Boys • Chernabog's Minions • Julius
Disney Characters introduced in Kingdom Hearts χ: Mad Hatter • March Hare • Razoul • Royal Guards • Maurice • Gaston
Disney Characters introduced in Kingdom Hearts Union χ: Sultan • Samson • Vanellope von Schweetz • Fix-It Felix Jr. • Sergeant Calhoun • King Candy • Sour Bill • Cy-Bugs • Hero's Duty Troops
Disney Characters introduced in Kingdom Hearts III: Zeus • Apollo • Athena • Hermes • Lava Titan • Tornado Titan • Little Chef • Woody • Buzz Lightyear • Rex • Hamm • Sarge • Green Army Men • Little Green Men • Rapunzel • Flynn Rider • Pascal • Maximus • Mother Gothel • Sulley • Mike Wazowski • Boo • Randall Boggs • Child Detection Agency • Trailer Son and Mom • Elsa • Anna • Kristoff • Olaf • Sven • Marshmallow • Hans • Mr. Gibbs • Tia Dalma • Davy Jones • Kraken • Cutler Beckett • Baymax • Hiro Hamada • Go Go Tomago • Honey Lemon • Fred • Wasabi • Lumpy • Wreck-It Ralph
Disney Characters introduced in Kingdom Hearts Dark Road: Tweedledee and Tweedledum
Disney Characters introduced in the manga: Caterpillar • Chi-Fu
Square Enix Characters: Leon • Cloud • Moogle • Others
v - e - d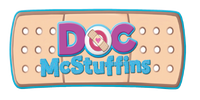 Episodes
Season One: "Knight Time/A Bad Case of the Pricklethorns" • "Out of the Box/Run Down Race Car" • "Tea Party Tantrum/Blast Off!" • "Engine Nine, Feelin' Fine!/The Right Stuff" • "Gulpy, Gulpy Gators!/One Note Wonder" • "Arcade Escapade/Starry Starry Night" • "Ben/Anna Split!/That's Just Claw-ful" • "A Good Case of the Hiccups/Stuck Up" • "Rescue Ronda, Ready for Take-off/All Washed Up" • "The New Girl/Wrap It Up" • "Rest Your Rotors, Ronda/Keep on Truckin'" • "Blame it on the Rain/Busted Boomer" • "Dark Knight/Hallie Gets an Earful" • "Break Dancer/Bubble Monkey" • "Out in the Wild/A Whale of a Time" • "The Rip Heard Round the World/Walkie Talkie Time" • "Un-Bur-Able/Righty-On-Lefty" • "Hallie's Happy Birthday/Shark Style Toothache" • "Awesome Possums/The Bunny Blues" • "Get Set to Get Wet/Loud Louie" • "Caught Blue-Handed/To Squeak, or Not to Squeak" • "Doctoring the Doc/Hot Pursuit" • "Boo-Hoo to You/It's Glow Time" • "Chilly Gets Chilly/Through the Reading Glasses" • "My Huggy Valentine/Dusty Bear" • "Bronto Boo-Boos/Brontosaurus Breath"
Season Two: "Doc McStuffins Goes McMobile/Chip Off the Ol' Box" • "Awesome Guy's Awesome Arm/Lamb in a Jam" • "Diagnosis Not Even Close-Is/Bronty's Twisted Tail" • "Frida Fairy Flies Again/A Tale of Two Dragons" • "Think Pink/You Foose, You Lose" • "Leilani's Luau/Karate Kangaroos" • "Doc to the Rescue/Don't Knock the Noggin" • "Disco Dress Up Daisy/The Glider Brothers" • "Kirby and the King/Bubble Monkey, Blow Your Nose!" • "Professor Pancake/You Crack Me Up" • "A Very McStuffins Christmas" • "The Doctor Will See You Now/Lil' Egghead Feels the Heat" • "The Big Sleepover/No Sweetah Cheetah" • "Big Head Hallie/Peaches Pie, Take a Bath!" • "Celestial Celeste/Run Doc Run!" • "A Fairy Big Knot/Rosie the Rescuer" • "Crikey! It's Wildlife Will!/Rootin' Tootin' Southwest Sal" • "Take Your Doc to Work Day/Blazer's Bike" • "The Big Storm/Spritzy Mitzi" • "Dad's Favorite Toy/Chilly and the Dude" • "Sir Kirby and the Plucky Princess/Serpent Sam Makes a Splash" • "The Wicked King and the Mean Queen/Take a Stroll" • "Oooey Gablooey Springs a Leak/There's a King in Your Tummy!" • "Doc's Busy Day/Wrong Side of the Law" • "Mirror, Mirror on My Penguin/Hide and Eek!" • "McStuffins School of Medicine/The Super Amazing Ultra Hoppers" • "Let the Nightingale Sing" • "Hazel Has a Sleepover/My Breakfast with Bronty" • "Training Army Al/Sproingo Boingo Takes a Leap" • "Shell Shy/Commander No" • "The Flimsy Grumpy Bat/Rockstar Ruby and the Toys" • "A Day Without Cuddles!/Collide-o-scope" • "Crash Course/Luna on the Moon-a" • "Fully in Focus/Picky Nikki" • "Getting to the Heart of Things/Toy in the Sun"
Season Three: "A Big Pain in Teddy's Tummy/Slip N' Slide" • "Itty Bitty Bess Takes Flight/Boxed In" • "Top Lamb/Molly Molly Mouthful" • "Doc's Dream Team/Filling Chilly" • "Fetchin' Findo/Twin Tweaks" • "A Dragon's Best Friend" • "Take Your Pet to the Vet/Master and Commander" • "Stuffy and Squibbles/Queen of Thrones" • "Three Goats A'Cuddlin'/Swimmer's Belly" • "Huggable Hallie/Pop-Up Paulo" • "Nurse's Office/A Case of the Glitters" • "Doc McStuffins Goes to Washington/Winded Winnie" • "Hallie Halloween/Don't Fence Me In" • "Demitri the Dazzling!/Smitten With a Kitten" • "The Search for Squibbles/Factory Fabulous" • "Lambie Gets the Linties/Moo-Moo's Tutu Boo-Boo" • "The New Nurse/Chilly's Loose Button" • "Say It Again, Sadie/Mind Over Matter" • "Snowy Gablooey/Goooooal!" • "Space Buddies Forever!/Liv Long and Pawsper" • "Kirby's Derby/Ticklish Truck" • "Blast Off to the Unknown!/Bust a Move" • "Baby McStuffins/Selfless Snowman" • "St. Patrick's Day Dilemma/A Giant Save" • "Runaway Love/Tour De McStuffins" • "Hooty's Duty/A Cure for a King" • "Bringing Home Baby" • "Baby Names" / "Night Night, Lala" • "The Lady in the Lake/Black Belt Kangaroos" • "Joni the Pony/Sleepless in Stuffyland" • "The Scrapiest Dragon/Going for Broke"
Season Four: "Toy Hospital: Welcome to McStuffinsville" • "Toy Hospital: First Day of Med School/Stuffy Gets His Scrubs" • "Toy Hospital: Night Shift/Cheek-Up Chilly" • "Toy Hospital: Project Nursery Makeover/Stuffy's Ambulance Ride" • "Toy Hospital: Made to Be a Nurse/Rescue at the Ranch" • "CeCe's First Bath/The Most Impatient Patient" • "Chilly's Snow Globe Shakeup/Hoarse Hallie" • "A Lesson in Diagnosis/Karaoke Katie's Opening Night" • "Nikki's Night in the E.R./Royal Buddies" • "Bouncy House Boo Boos/The Best Therapy Pet Yet" • "Toy Hospital: The Mayor's Speech/The Lake Monster" • "Toy Hospital: Chuck Learns to Look!/Birthday Party Emergency" • "Toy Hospital: Camille Gets Over the Hump/Willow's Wonky Whiskers" • "Into the Hundred Acre Wood! • "Toy Hospital: Mole Money, Mole Problems/Yip, Yip, Boom! • "Toy Hospital: Get-Well Gus Gets Well/Triceratops Trouble" • "Hannah the Brave/Waddly's Huggy Overload"


Season Five: The Pet Rescue Team! • A Pet for Everyone • The Doc McStuffins Christmas Special • Toys in Space • Adventures in Baby Land • Stuffy's Safari • Jungle Jumble • Arctic Exposure • Jumbo Mumbo • The Hallie Trap • Lost & Found • Bedazzled! • The Great McStuffins Meltdown • It's a Hard Doc Life
Community content is available under
CC-BY-SA
unless otherwise noted.